The start to the Packers season has been a little rocky. The sky isn't falling. The team isn't in deep trouble. There are just some concerning trends that we are seeing with a team that has Super Bowl aspirations. One unit that has been very disappointing has been the Packers defense. While they have come up with big plays, overall they have been subpar. One player in particular is not living up to the big contract he got in the offseason. Packers defender De'Vondre Campbell has been called out for his poor play.
Packers De'Vondre Campbell Called Out For Poor Play
According to PFF, De'Vondre Campbell has missed six tackles in four games.

The 2021 first-team All-Pro middle linebacker missed four tackles all last season in 17 games.

— Matt Schneidman (@mattschneidman) October 3, 2022
In the first four games of the season, Campbell has missed six tackles. This may not seem like a lot until you look at last season. He missed four tackles all of last season. Part of what was so exciting about the Packers defense this season was the tackling of Campbell. Big plays were not happening in the running game because Campbell was tackling so well. This season has not gotten off to a strong start and analysts are calling him out. Campbell got a big contract this offseason. Many critics pointed to this being an anomaly and Campbell was out to prove them wrong. So far, Campbell has not been living up to his contract.
Can De'Vondre Campbell Turn It Around?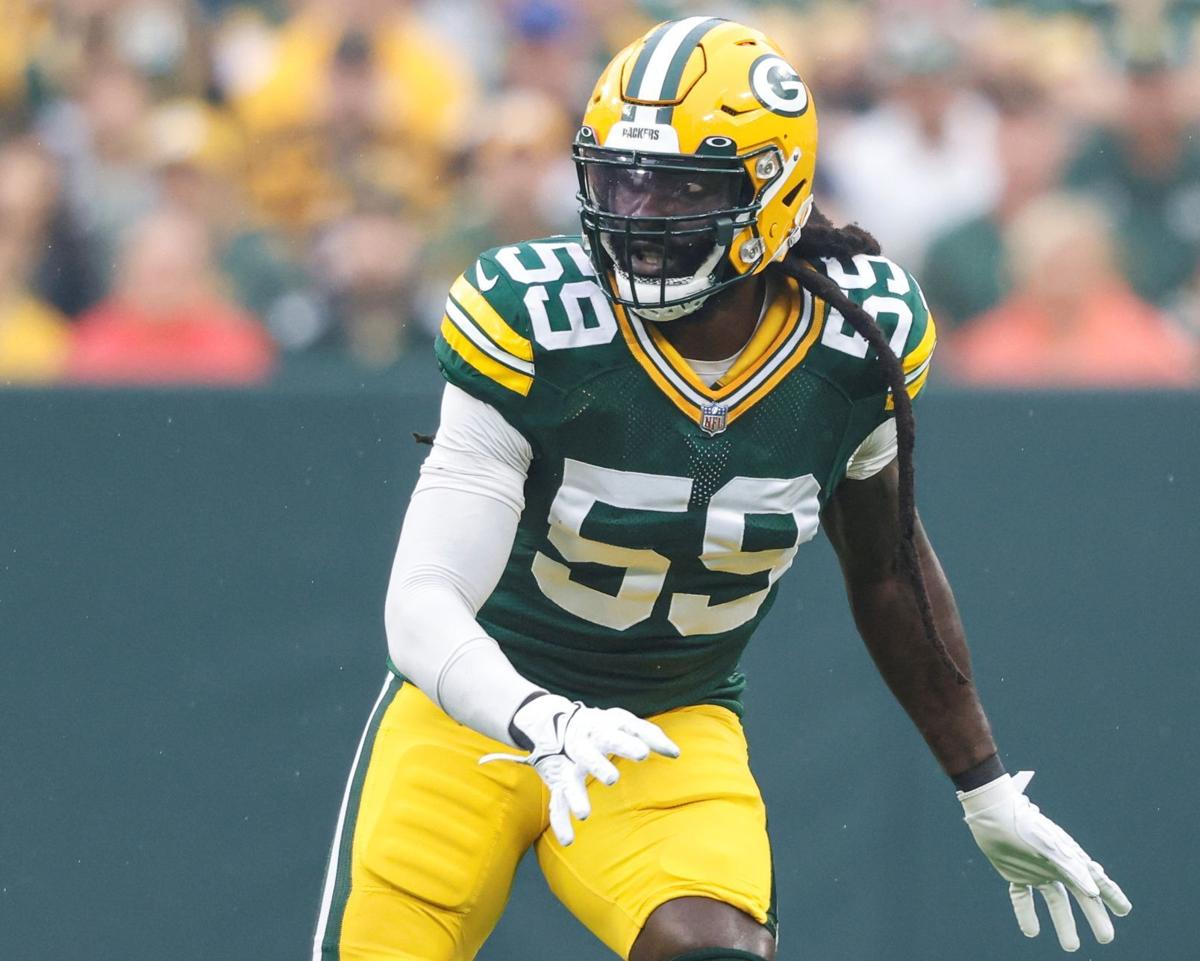 There is reason to be optimistic about De'Vondre Campbell. While he has missed some tackles, he has also made a lot as well. Through four games he has 36 tackles with two of them being for a loss. He also had a key pass deflection in the victory against Tampa Bay in week 3. There are also aspects of his game that do not show up on the stat sheet. He is well liked in the locker room and the leader of the defense. Quay Walker is getting a great mentor and his play has been fantastic. Similar to the Packers season overall, this isn't a panic moment but something to keep an eye on as the season goes on.
A Key Three Game Stretch
The next three games for the Packers are Giants, Jets and Commanders. The Packers need to show that they are improving in all aspects of the game in these three games. It has been a rough start but they are still picking up wins. September is not when championships are won. The Packers have done the job of winning but need to start playing better if they are going to beat the top teams come January. They have the talent but need to put it together on the field.
The Packers have too much talent not to figure this out. The good news is that the first four games have seen a lot of injuries that are starting to solve themselves. Jaire Alexander was held out of last week's game but that does not seem like a long term injury. The offensive line is coming into focus and big changes might be coming that solidifies the line. De'Vondre Campbell has been called out for his poor play. Hopefully he and the rest of the defense can step up their game in the coming weeks.
Follow me on Twitter at @sorcerermatt, follow us @WiSportsHeroics. To read more of our articles and keep up to date on the latest in ALL of Wisconsin sports, click here!