The Packers are off to a strong 3-1 start but it hasn't been without problems. The first game was an absolute mess and the past two games have required late game heroics to seal the victory. Any time a team is underperforming there are questions about the coaching. For some Packers coach Joe Barry, is already on the hot seat.
Joe Barry On The Hot Seat?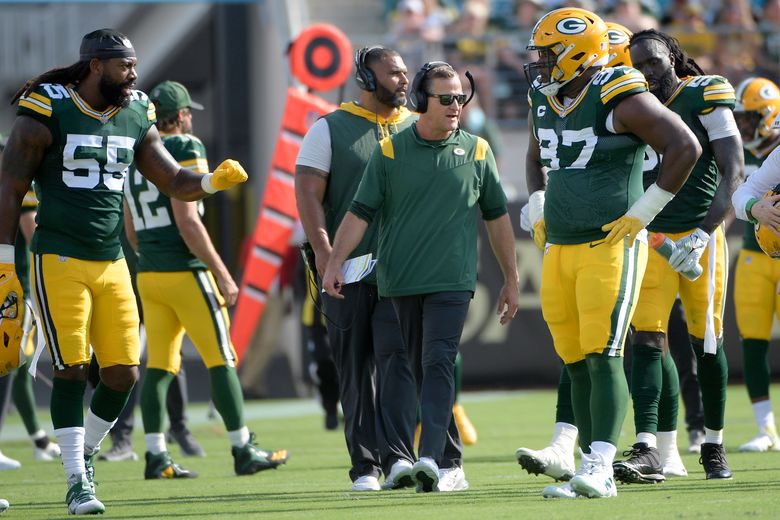 The Packers defense has been the real disappointment so far. Coming into the season, the Packers were boasting about how great of a defense they were going to have. Analysts as well looked at the talent as well as last year's performance and expected more. The stats have not backed it up. They are 17th in DVOA. De'Vondre Campbell has missed more tackles this season than he did all of last season. The unit doesn't seem to adapt well and counts on huge impact plays in order to seal victories. This is not a recipe for success long term.
The Biggest Concern
The biggest concern comes with the lack of adaptability. In the first game, Justin Jefferson burned the Packers but Barry refused to change up the coverage. Last week, the Patriots kept running the ball effectively and the Packers refused to pack the box and force third string quarterback Bailey Zappe to beat them. Teams will figure out how to beat a defense. The key to a good defense is adapting to what is happening. If Joe Barry cannot do this, he will find himself on the hot seat.
Reason For Optimism
There are a couple reasons for optimism about the Packers defense. First, they have dealt with some injuries. Jaire Alexander has been out. Adrian Amos left last week's game with a concussion. Not having key pieces of the defense make a difference. The second reason for optimism is this is how the Packers usually start. The Packers are a slow starting team. Whether it is in a game or in a season, the Packers tend to start slow and finish strong. The Packers have plenty of time to gel as a unit. Also, their pass defense has been much better than their run defense. If they can solve the run defense, the unit will improve drastically.
If Joe Barry isn't on the hot seat, he is definitely on the warm seat. There is too much talent on this defense for it not to be top half of the league. The next three weeks are key for the Packers to get on the same page. Hopefully we will see the defense improve as the season goes on.
Follow me on Twitter at @sorcerermatt, follow us @WiSportsHeroics. To read more of our articles and keep up to date on the latest in ALL of Wisconsin sports, click here!