Joint practices have carried on for almost two weeks now. Each team is starting to shape up as the roster thins out. After a busy week, it is time to breakdown the Packers preseason camp updates including Jaire Alexander and Aaron Rodgers news.
Transactions
Starting with recent transactions, wide receiver Travis Fulgham was claimed off of waivers adding more depth to the team. Tight End Nate Becker was also claimed off waivers. As cuts start, 11 players have been released in the last week. Most notable Packers cut are WR Malik Taylor, RB BJ Taylor, and TE Dominique Dafney.
RB Dexter Williams and S De'Vante Cross were also signed.
Jaire Alexander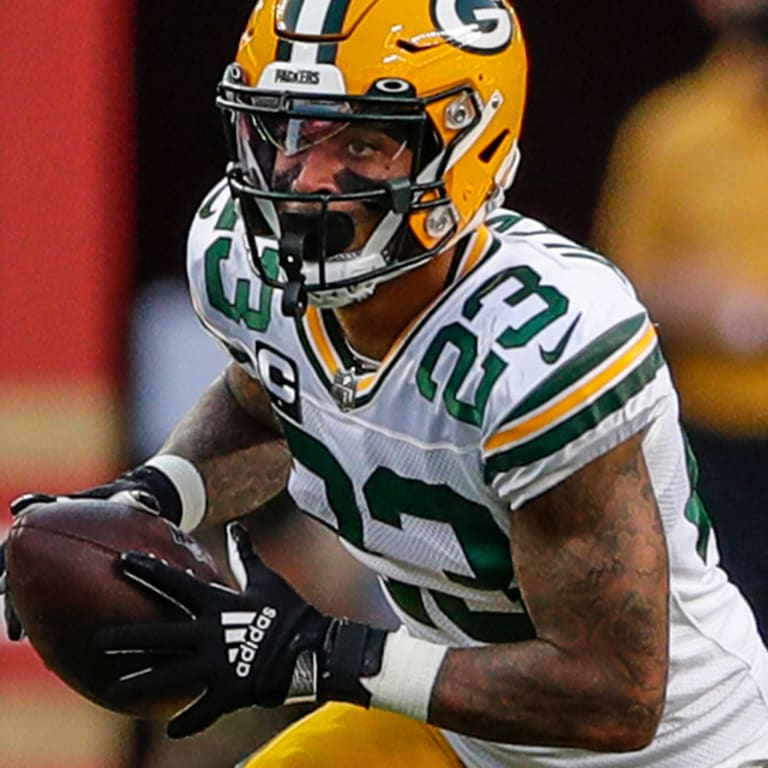 Alexander was quoted recently saying "I always feel like I got something to prove" and he has set out to do just that this year. After missing most of last season, Alexander feels as though teams have forgotten about him and he's been using joint practice with the Saints to prove just that.
The Packers have been missing his intensity on and off the field. When Alexander covers a receiver, it is a sure thing he will lock them up. Two years ago, Alexander was only targeted 80 times all seasons and receivers averaged 4.7 yards per reception. There is no doubt Alexander can shut down the receiver and so far through camp he has done just that against multiple Saints receivers.
Jaire Alexander looks primed to have another great year with the Packers. Hopefully he is able to bounce back for the squad in 2022.
Aaron Rodgers
No matter where he goes Aaron can never escape the media. Rodgers has kept busy during camp with his Nicholas Cage intro during report day, as well as the bust he keeps in his locker.
On the field, however, Aaron Rodgers has garnered some attention after being critical of the young receivers dropping balls during joint practice. It seems like another example of Rodgers pushing his teammates to get the best out of them. The man is a perfectionist and it takes an incredible amount of preparation and focus to win football games. Rodgers understands this and he is pushing his young receivers to clean it up.
If the work that needs to be done is done, then Rodgers will thrive. He is making every throw effortlessly now and his mental state seems more calm than ever.
Follow us @WiSportsHeroics for more great content. To read more of our articles and keep up to date on the latest in Wisconsin sports, click here! Also, check out our merch store for some amazing WSH merchandise!