Packers general manager Brian Gutekunst has been getting criticism. It has been said that he is recently not been doing his job real well. Also that he has not done anything this and last offseason to improve the team. What everybody does not realize that Gute has certainly shown that he has tried to be improve the team and be aggressive. Here is how Gute has shown he is aggressive.
He Almost Signed Allen Robinson 
In the 2018 offseason Brian Gutekunst almost signed Allen Robinson. Without a doubt, this would have been a huge signing for the Packers. Him and Davante Adams would have been a deadly duo. Despite this, he decided to sign with the Chicago Bears. He wanted more money and to be the number one receiver; something he is in Chicago. It looked good for Chicago as they won the division in 2018. The Bears are a mess and Robinson wants out. Brian almost pulled off a huge move, but nevertheless, it is not his fault. At the end of the day it was Robinson's choice to go to the Bears.

He Was Going After Sammy Watkins
The Packers were on the radar for Sammy Watkins in the 2018 off-season. Brain Gutekunst though was not going overpay like the Kansas City Chiefs did. It worked out for Watkins going to two Super Bowls and winning one. Despite that, he was injury prone and did not produce enough with Tyreek Hill and Travis Kelce attracting attention. He is on the Baltimore Ravens on a one year deal. Gute and the Packers I think made the right decision to not sign Watkins to big money due to his injury concerns.
He Had The Big 2019 Offseason
The 2019 offseason that Brian Gutekunst had certainly changed the Packers forever. After the terrible 2018 season, Gute clearly did work in 2019 free agency. He signed Preston Smith, Zadrius Smith, Adrian Amos, and Billy Turner. All four have  made major impacts for the Packers on both sides of the ball. Now they are in their third year with the team which is really rare for free agents on a NFL team. They also have been staples for the Packers as well. The great 2019 free agency paid off for the Packers in the long run.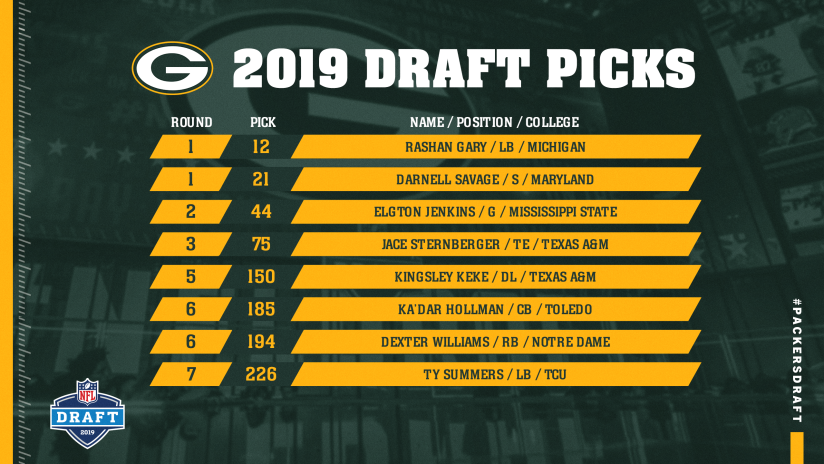 His Drafting Has Been Pretty Good For the Packers
Drafting is without a doubt a true test to see how good a general manager is. Brian Gutekunst's drafting has been pretty good. In 2018, he got Jaire Alexander who is becoming a shutdown corner. He also drafted Marques Valdes Scantling and Equanimous St. Brown who are becoming ascending players. In 2019 he got some great players as well. He drafted Rashan Gary, Darnell Savage, Elgton Jenkins, and Kingsley Keke who are all becoming core players for the Packers.
In the 2020 draft, he also got some good players too. He got AJ Dillion who showed flashes what he can be, but COVID-19 stalled his season. Joshiah Deguara showed flashes before an ACL tear took away his rookie season. Kamal Martin missed most of the season due to a knee injury, but according to Pro Football Focus, was the second ranked rookie inside linebacker. Without a doubt Jon Runyan in his limited snaps is looking like a steal for the Packers. Overall Brain Gutekunst's drafting has payed off pretty well for the Packers.
He Almost Signed Emmanuel Sanders
Some forget that the Packers were going to sign Emmanuel Sanders in the 2020 offseason. Brian Gutekunst offered the same amount of money the New Orleans Saints offered. The reason why he picked the Saints was because of weather. This isn't a surprise as that has been a factor scaring free agents away from Green Bay. Again, the contract the Packers offered was the same amount the Saints offered. Despite that at the end of the day, you can't force players to choose where they want to go. This shows that the Packers were making moves just the players choose a different team to go to.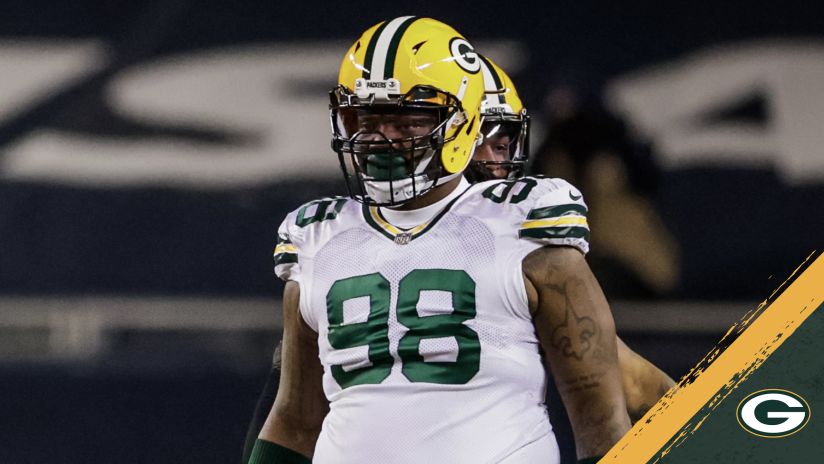 He Offered Damon Snacks Harrison a Contract
Yes Damon Snacks Harrison was with the Packers near the end of the 2020 season. Although, it could've helped if he was there for more then week 17. Gute had a contract on the table in the offseason for him and Harrison did not take it. He decided to go to the Seattle Seahawks instead. That did not work out so well for him as he asked for a release from the team. He got his wish and ended up on the Packers through wavier wires. The Packers ended up getting him, but was late into the season and couldn't find a certain role for him. If he took the deal in the offseason he made more of a impact for the Packers, especially in the playoffs.
He Made a Attempt to Trade for Will Fuller
The Packers and Brian Gutekunst were on the trade market for a wide receiver. Gute made an attempt to trade for speedy receiver Will Fuller. That would have helped and improved the offense. The talks with the Houston Texans were ongoing, but they both could not come to a deal on a trade. Despite that, it looked more good on Gute because Fuller ended up getting suspended for substance abuse. It ended up not giving up draft capital for the player that got suspended. One can't dispute that was a making strong move to get a impact player.

He Almost Signed Antonio Brown With the Packers
According to sources last season, the Packers were heavily interested in Antonio Brown. Recently in addition to this, Brown in a interview said the Packers and him were close to a deal. Despite this, he went to the Tampa Bay Buccaneers . He wanted to be with his close friend Tom Brady. It worked out as Antonio Brown won a Super Bowl in the end. Right now he is a free agent and the Packers have a chance to sign him. These are the underrated moves that everybody does not see Gute make. He is trying to make strong moves just does not work out in the end.
[pickup_prop id="5942″]
In Conclusion: Follow me @CarlosS29143608 and follow us @WiSportsHeroics for more great content. Checkout our merch page. Use the promo code WISCO at the checkout for 1$ off! For more great articles and to keep up on all of your sports Wisconsin click here!