Aaron Rodgers expressed how he felt about the Packer's mismanagement of letting players leave the team. He made a list of them who were definitely disrespected or not even offered to be brought back to the Packers. Rodgers stated that they were good for the culture the Packers had and good for the locker room. He is right. However, the Packers did have reasons for the decisions they made, despite Aaron Rodgers not liking it. The decisions they made were not all bad, but the way the Packers handled them was poor. Here are some examples of those decisions.
Jordy Nelson- Low-balling Him Instead Of Handling it the Right Way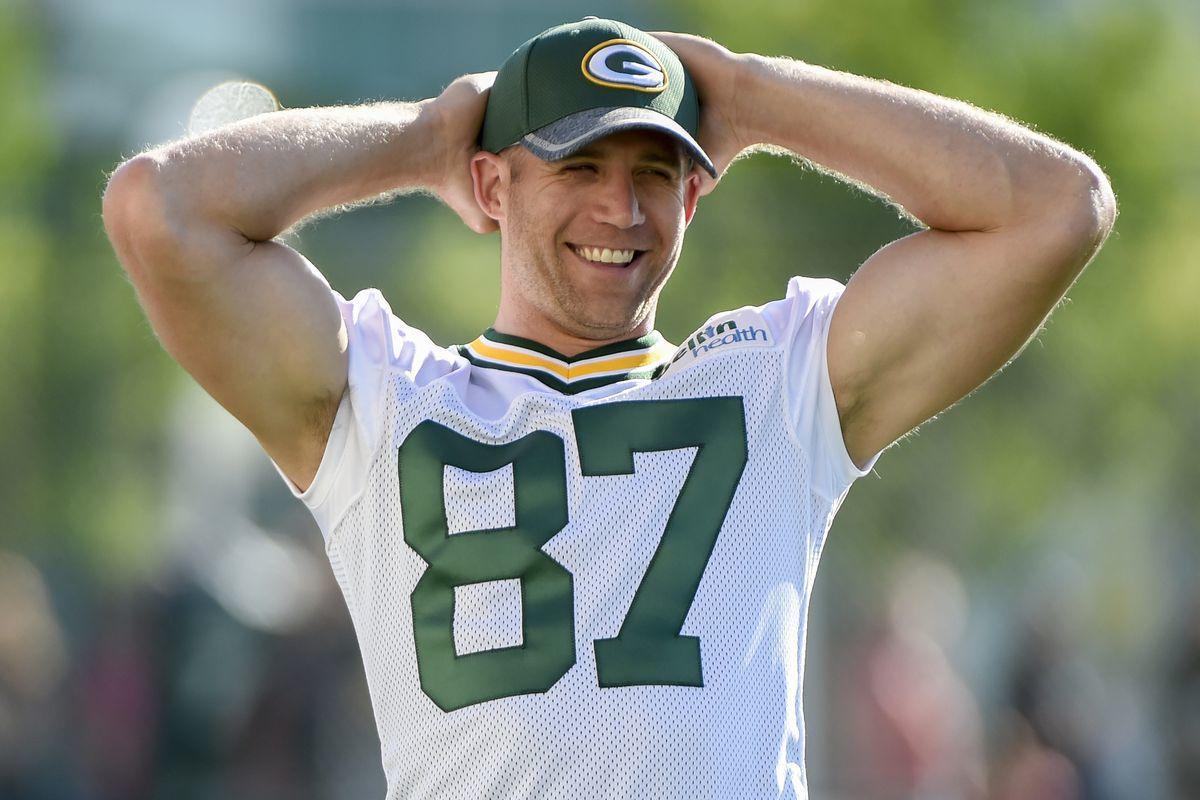 Jordy Nelson is one of the best Packer receivers of all time. He will be in the Green Bay Packers Hall of Fame one day. He was the go-to guy for Aaron Rodgers when a big play was needed. However, Nelson was released after the 2017 NFL season.  It was not a bad decision, but was not handled the right way. They lowballed him even though he wanted to try to stay with the team. Also, not including Aaron Rodgers in the discussion makes it look even worse.
I get why the Packers released him as he was not the same player. Also, Davante Adams was the Packers new top wide receiver. This was not handled right for a player that did a lot for the team. They should've handled it better out of respect for a great player like him.
Julius Peppers- Didn't Even Have an Interest in Him Returning to the Packers
According to Aaron Rodgers, Julius Peppers wanted to return and retire as a Packer. Then he said the team was not even interested in that at all. If that is true, then the Packers dropped the ball on this one. Yes, I understand the Packers moving on from Peppers as he was up there in age. Yet, not even being interested is mind-boggling. Not saying they had to bring Peppers back, but they could've had some interest and had a conversation about him returning. He was a stud for the Packers in his time with the team and played well when he left them after 2016. The Packers not having an interest in bringing Peppers back is one they definitely regret.
T.J Lang- Lazy Attempt To Not Bring Him Back to The Packers
Rodgers stated it just recently, but was probably known that he was not happy back in 2017 when T.J. Lang was not re-signed by the Packers. Now Lang did have injury concerns and retired two years after leaving the Packers. However, they made a really lazy attempt on bringing him back. Understandable because of his injuries, but still remember this is the guy who protected Aaron Rodgers. He is a big reason Rodgers has not taken a real beating in the NFL. T.J Lang stated when he signed with the Detroit Lions the Packers made it easy for him to leave the team. There was no real effort to sign him and that is pretty disheartening, especially for a good player like him. I get the reason the Packers made the offer they did. Still, not trying to bring back a guy like T.J. Lang is really questionable.
Clay Matthews- Total Disrespect to The All-Time Leader in Sacks
Clay Matthews is the Packers all-time leader in sacks and was a big part of the Packers Super Bowl team. Yet, the Packers showed Clay Matthews total disrespect on his way out from the team. Yes, it was time to move on from him in 2019 as he was getting older. Still, how they treated him was inexcusable as he wanted to return to the team he played for his whole career. They simply said to him that they were simply not interested. I get the move, but a little harsh for a guy who is arguably the best pass rusher in franchise history. Not to mention already giving away is jersey number showing more disrespect. Understood the move to not bring back Clay and moving on. The Packers still should have shown more respect to him when he was leaving the team.
Follow for More
Follow me @CarlosS29143608 and follow us @WiSportsHeorics for more content. Check out our merch page. Use the promo code WISCO at the checkout for 1$ off! To keep up on all of your favorite sports Wisconsin click here!