The NFL Draft is on Thursday this week and it will certainly be one to watch this year. The Packers have some glaring needs to address this year in the draft. In addition lots of positions will be deep this year like cornerback and wide receiver. The Packers are also a really good spot for certain rookies in this draft. These are the rookies that the Packers will be a great destination for.
Jaycee Horn – Cornerback, South Carolina
Jaycee Horn is one of the top cornerback prospects in this draft and will likely be drafted high. Despite that, if he were to fall to the Packers, they would be a perfect spot for him.
Thanks to the re-signing of Kevin King and Jaire Alexander becoming a shutdown corner, Green Bay is a perfect situation for Horn. He does not have to be rushed onto the field and can be eased in as he transitions to the NFL. Last year, most of the rookies that were rushed into their respective starting lineups struggled. Horn won't have to be in that spot as he can rotate in helping his development as a corner. Green Bay is certainly a good spot for Jaycee Horn.
Jaylen Waddle – Wide Receiver, Alabama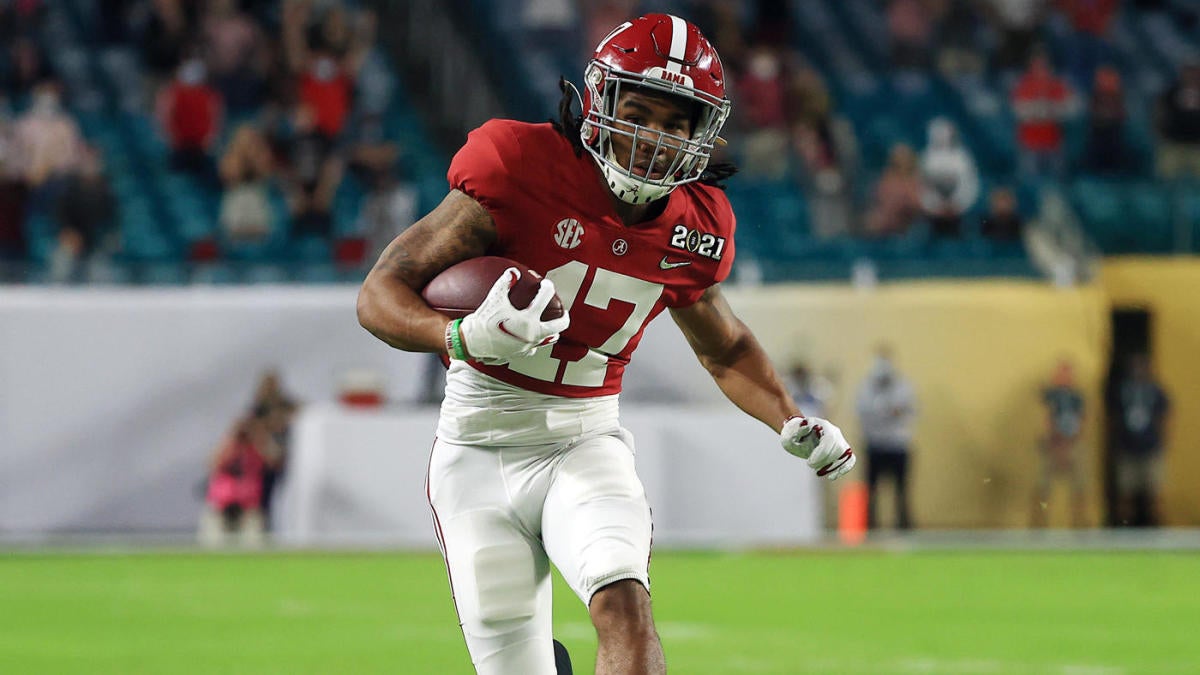 Jaylen Waddle is arguably the most talented receiver in this draft class.
Now, this may take a huge trade for the Packers to make.
Waddle can play in any receiver position on offense; he can set up in the slot, on the outside, or even in the backfield. Like Horn, Waddle not be rushed on field and can be rotated in the offensive lineup. He can stretch defenses as well and with Davante Adams lining up on the opposite side, the Packers offense can be unstoppable. It would be a really good spot for Jaylen Waddle if he lands on the Packers.
Trevon Moehrig – Safety, TCU
Considered to be the best safety in this draft, Trevon Moehrig is a really talented player. He is both effective against the pass and solid against the run.
Now, if he would to be drafted by the Packers that would be a real good team for him to be on.
Thanks to his ability against the pass as a deep safety he can help Adrian Amos and Darnell Savage move around more on the Packers defense. Learning behind two solid safeties can help develop him into a good player. With him he can make the backend of the Packers defense very dangerous.
Christian Barmore – Defensive Line, Alabama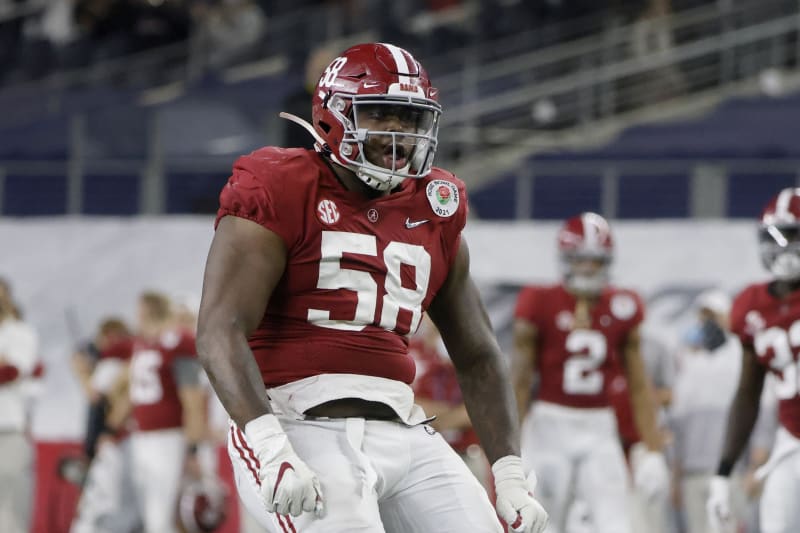 This year's defensive line class is not the best in recent years. One that happens to stand out is Christian Barmore, who has all the tools to be a really good defensive tackle in the NFL. The Packers are a good spot for him, as he is raw and needs to be developed. With a good position coach in Jerry Montgomery and having guys like Kenny Clark and Kingsley Keke next to him, Green Bay is the perfect place for him. He can learn and be rotated in the lineup while still developing as a interior pass rusher.
Kadarius Toney – Wide Receiver, Florida
Kadrius Toney is one of the most explosive wide receivers in this draft. His last year at Florida showed that he can do damage at the next level in the NFL, especially in Green Bay. He fits what the Packers want to do on offense, and can be the missing slot receiver the team has not had since Randall Cobb. Toney would be deadly in a offense that schemes people open even though he can win against man to man coverage. If he is drafted by the Packers that would be a perfect destination for him.
Chuba Hubbard – Running Back, Oklahoma State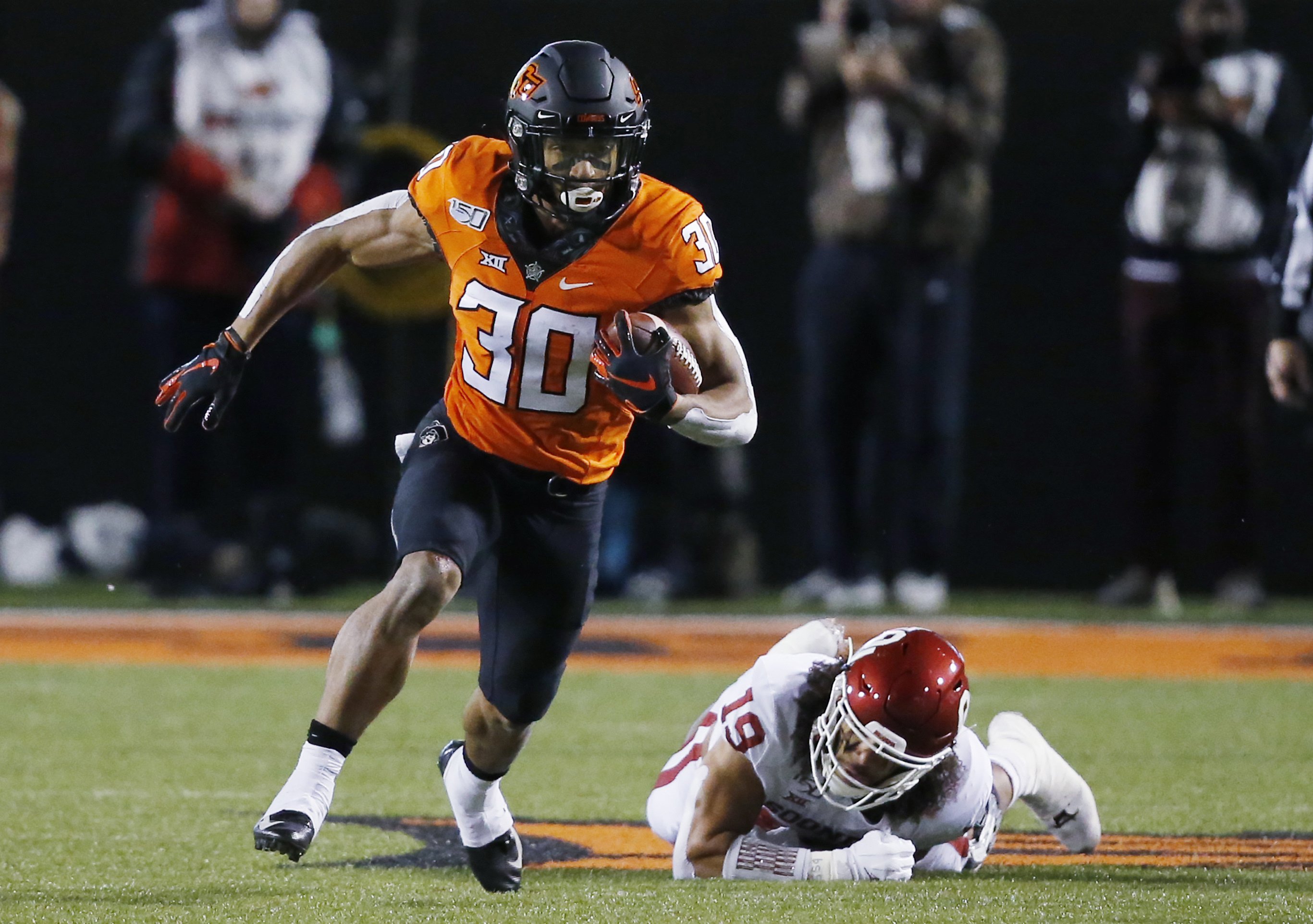 Hubbard had an impressive three years at Oklahoma State, with over 2000 yards rushing. He will certainly fly under the radar in the draft this year. If drafted by the Packers, he would be a good fit.
The Packers already have a one-two punch with Aaron Jones and AJ Dillion, but adding Chuba would add to an already dangerous backfield. Chuba provides a change of pace back that will be effective for the Packers as they continue to establish the run in their offense. Chuba Hubbard landing on the Packers will be good for him as he will add another dimension for the Packers in that running back group.
Follow for More!
Follow me @CarlosS29143608 and follow us @WiSportsHeorics for more content. Check out our merch page. Use the promo code WISCO at the checkout for 1$ off! To keep up on all of your favorite sports Wisconsin click here!