The Packers head into the 2022 NFL Draft with 22 players set to become free agents, including three of their starting wide receivers. Davante Adams, Allen Lazard, and Marquez Valdes-Scantling may all be on the market, but Green Bay can look to re-sign one or two of them. However, there is no doubt that with a wide receiver class as deep as this one, the Packers will look to grab an offensive weapon. Here, we'll take a deeper look at Jaivon Heiligh, who could be a gem in the early rounds of the NFL Draft come April.
College Career Stats
Heiligh (Hi-Lee) played four seasons at Coastal Carolina and caught 64.7% of his targets for 2,825 receiving yards and 22 touchdowns, averaging 14.8 yards per reception. The senior played 79.9% of snaps out wide, earning 799 yards after the catch. In addition, he had an average depth of target of fourteen yards and forced 23 missed tackles. Out of his 295 targets in four seasons, Heiligh only had twelve drops. In fact, in 2019 he set a franchise record for most receptions in a single game, having twelve catches and 107 receiving yards.
Route Running Traits
Heiligh is an astounding route runner. He uses his quick release when facing off-man and zone coverage, wasting little space in his routes. At 6'0″ and 200lbs, Heiligh is a long, athletic, big-bodied receiver who has smooth transition within his routes while keeping his hips underneath. He played 79% of snaps out wide, but is savvy and dynamic enough to run each stem in the route tree. As mentioned in my last article, his skills and physical attributes are reminiscent of a younger Keenan Allen. Heiligh's ability to make those contested catches is at a high level. Along with that, he's tough for his size, fights well for extra yardage, and uses his quickness to make defenders miss.
Heiligh's combination of length, strength, quickness, and shifty hips projects him to be a high WR2 in a pass heavy offense. With his traits, Heiligh would flourish in underneath crossing routes, screens, and deep passes when facing one-on-one coverage. It's still early, but he looks to be a late second round pick. He'll need to work on improving his route tree and build some muscle. Still, his quick release and ball skills highlight him as a wide receiver that can flourish well in the NFL.
Watching Coastal Carolina WR Jaivon Heiligh (#8) vs Kansas and he had a couple snaps where he put the CB in the mix. Here's one. pic.twitter.com/E7QUvE8ILS

— MC (@abukari) February 1, 2022
Heiligh's Fit In Green Bay's Offense
On paper, Heiligh will fit into that Randall Cobb role on this offense while lining up mostly in the slot. But as he understands the offense better, Heiligh could actually see himself lining up anywhere on the field as he progresses through the route tree. In addition, he can fill that X role when facing one-on-one coverage with his shiftiness and quick release off the line of scrimmage. Head Coach Matt LaFleur builds his offensive scheme around the play-action. Heiligh can be that intermediate target that runs a crossing route for Jordan Love. In fact, just in the 2021 season, 59% of his targets were on routes with a depth between 10-19 yards. The Packers need to figure out how to handle their wide receiver core since a majority of them will be free agents. Heiligh can potentially come into the 2022 season as a starter in August.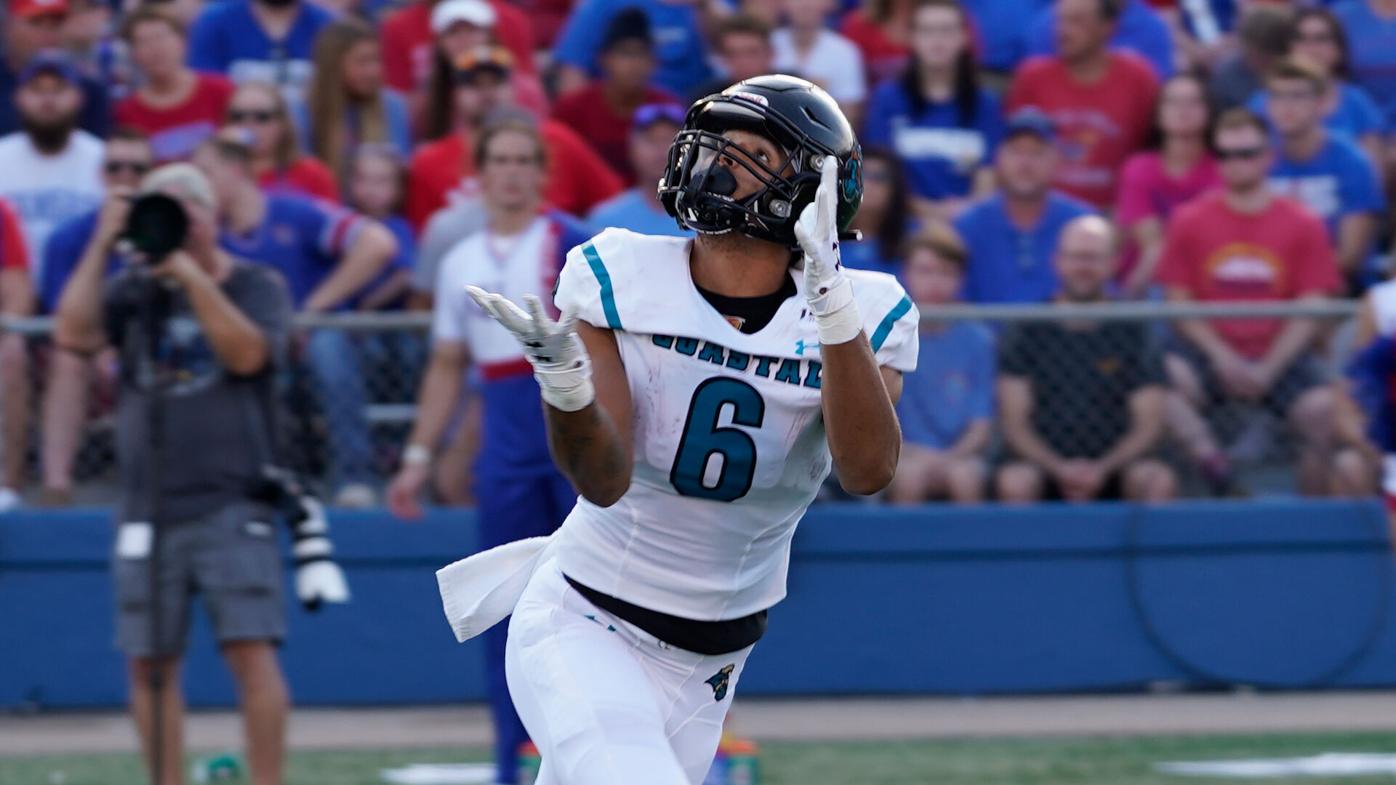 Draft Capital
The great news is there's little hype behind Jaivon Heiligh at the moment. He has a chance to climb up draft boards with the East West Shrine Bowl on February 3rd and during the NFL combine in March. If all goes well, Green Bay could possibly draft him late in the second round.
Want More Great Content?
Follow me on Twitter at @PackerEddy_FF and follow us @WiSportsHeroics for more great content. To read more of our articles and keep up to date on the latest in Wisconsin sports, click here! Also, check out our merch store for some amazing WSH merchandise!
[pickup_prop id="19516″]