After coming off a 66-7 win last week, the Badgers now open up Big Ten conference play. What better way to start for Wisconsin than on the road against Ohio State, the number three team in the country? This is by far Wisconsin's toughest opponent this season. Right now, here is what we know about Ohio State.

Wisconsin vs. Ohio State Features One Of CFB's Top Offenses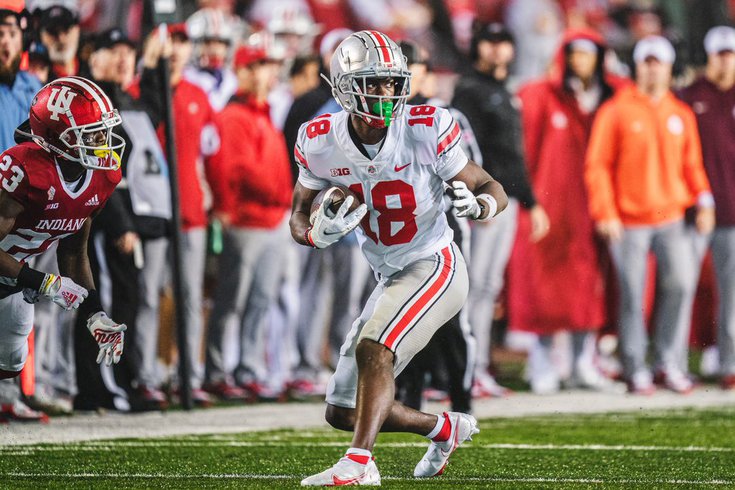 I'll state the obvious. Wisconsin's opponent Ohio State is one of the best teams in the country and will likely be in the College Football Playoff this year. There really isn't a weakness on this team. They're fast, physical, athletic, and do just about everything right. Also, they are almost unbeatable at home, especially under the lights.
Quarterback C.J. Stroud leads the Buckeyes. Undoubtedly, he will be a top pick in the 2023 NFL Draft. He's currently completing 73% of his passes with 11 touchdowns and no interceptions. He's a talented player. If there isn't much pressure in his face, it's almost lights out for an opposing defense.
At running back, the Buckeyes have a two-headed monster of sophomore Treveyon Henderson and junior Miyon Williams. Henderson sustained an injury, but coach Ryan Day said they expect him to play this week. Williams leads the way with 207 yards, and Henderson has 197. Both are physical backs that can be bell cows when needed for Ohio State and will be leaned on against Wisconsin.
I love the wide receiver group, and this group could be one of Ohio State's best yet. Jaxson Smith-Njigba is one of the best in the country and should be back after suffering an injury against Notre Dame a few weeks ago. The other studs are Marvin Harrison Jr and Emeka Egbuka. This group can beat any secondary in the country. Let's hope the Badger secondary is up for the challenge.
Wisconsin vs. Ohio State Features a Good Run Defense
The Notre Dame game was a good win but is losing its strength of victory after their 1-2 start. Arkansas State and Toledo have been the other opponents. Despite the schedule, Ohio State only allows 84 yards on the ground a game. This was an area of concern last year as teams could run on Ohio State. So far, this group has rebounded.
If Wisconsin has any shot winning at Ohio State Saturday, they must establish the run game and not be afraid to keep going with it. While Graham Mertz is playing well and needs to be great Saturday, too, it all starts with the run game.
Toughest Game On Wisconsin's Schedule
Jaxon Smith-Njigba set to become a star." />
Wisconsin at Ohio State is the toughest matchup on the Badgers' schedule. This is a great chance to see where the Badgers stand in the Big Ten West. I believe the Badgers can lose two conference games and still make it to Indianapolis. This will most likely be one of their two losses.
Regardless of the outcome for Wisconsin against Ohio State, the Badgers will better understand where they stand and what they need to improve on during the rest of Big Ten play.
For More Wisconsin Sports:
Follow me on Twitter @DylanBuboltz and follow us @WiSportsHeroics for more great content. To read more of our articles and keep up to date on the latest in Wisconsin sports, click here! Also, check out our merch store for some amazing WSH merchandise