As many football fans know, there is a chance Aaron Rodgers will not return to the Packers this season. Unfortunately, there is not much new information on the situation.
That being said, there are plenty of reasons for Rodgers to stay with the team. One obvious reason is that he would want to cement his legacy as a Green Bay Packer.
Yet, the thing that will certainly make him stay with the Packers is the offensive line. Here's why.
Career Longevity
Aaron Rodgers wants to play into his forties, and he is definitely capable of that. Yet, that can only happen if he does not take too many big hits and is well protected. Other quarterbacks such as Tom Brady, who is still playing in his forties, can because they have been well protected by their offensive lines. Rodgers needs to be well protected as well, and the best team to do that for him is the Packers.
Protected By a Generational Left Tackle
One of the players Aaron Rodgers would not want to leave is David Bakhtiari. David Bakhtiari is a generational talent at left tackle. Pro Football Focus has even said he is arguably the best pass-blocking tackle since Joe Thomas. There are certainly a lot of good left tackles in the NFL, yet VERY few are as good as David Bakhtiari. Knowing he has a generational left tackle who has done a phenomenal job protecting his blindside, Rodgers has it made in the shade in the pocket. 
Historically Consistent Offensive Lines in Green Bay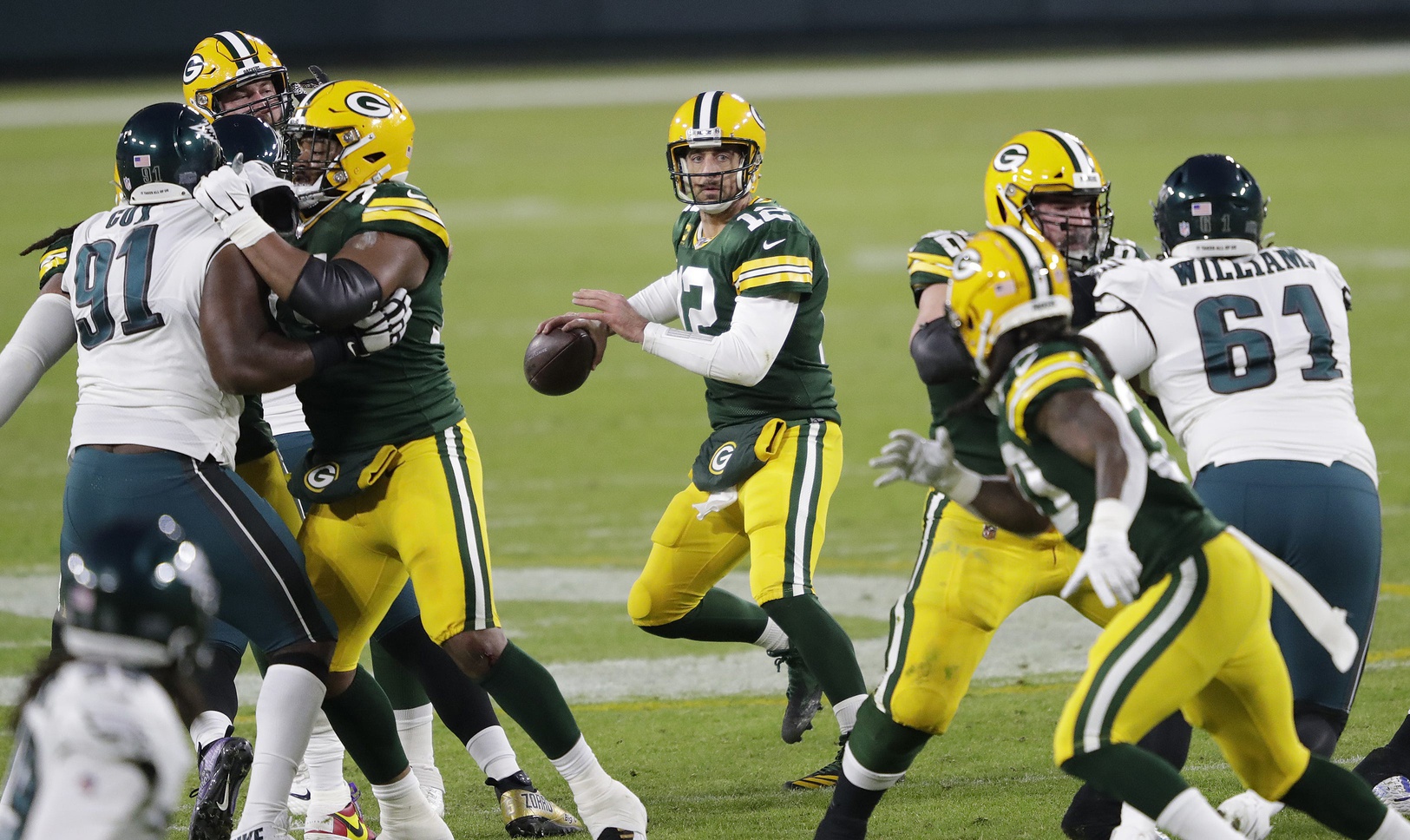 Historically speaking, the Packers have done an outstanding job putting great offensive lines in front of Aaron Rodgers. They rank in the top ten almost every year and for the most part, have given him more time than the average quarterback to get off a pass. Other teams that are interested in Rodgers at the moment would not have consistent top-notch O-lines the Packers have had.
A real interesting stat that goes noticed is that since 2014, the Packer's offensive line has ranked in the top ten in pass blocking. Three of those years, the Packers had the best pass-blocking and run block win rate, including last season. Based on that alone, Rodgers should think twice before he truly wants out from the Packers.
Follow for More
Follow me @CarlosS29143608 and follow us @WiSportsHeorics for more content. Check out our merch page. Use the promo code WISCO at the checkout for 1$ off! To keep up on all of your favorite Wisconsin sports teams, click here!