Packers always make sure to invest in the offensive line. They have especially invested in the offensive line the last couple of years. Everyone wants the Packers to invest more at wide receiver as they haven't really until this year. However, at the end of the day protecting the quarterback is number one priority. Packers for many years have always produced offensive lines that have ranked in the top ten. In fact according to Mike Renner from Pro Football Focus the Packers have a top five offensive line coming into this season.
Now, here's one I can agree with#FlyEaglesFly pic.twitter.com/GVv6oLU08H

— On The Road To Victory with Jimmy Smith (@OTR2Victory) May 28, 2022
Despite that the biggest issue when it comes to the offensive line is staying fully healthy. If the Packers want to make another run at the Super Bowl the offensive line has to be at near full strength and here is why.
Offense Is Much Better When The Offensive Line Is At Full Strength
When the Packers have a fully healthy offensive line like in 2020 the offense flourishes much better. Give Aaron Rodgers time to throw and it does not matter who is at wide receiver. He will make it work with good protection. It also helps open up holes in the run game for Aaron Jones and AJ Dillon. As seen in 2021 the offense took a step back due to injuries on the offensive line. The play calling was dimmed down a bit to help out guys like Royce Newman and Yosh Ninjman who weren't experienced starters. The tightends like Robert Tonyan had to be kept in to help chip the edge rushers and weren't able to be used much in the passing game. In addition the run game struggled as well. If the Packers offensive line is at full strength this year the offense could get back to where it was in 2020.
Getting Elgton Jenkins Back Will Be Huge This Year On The Offensive Line
Elgton Jenkins is arguably the most versatile offensive linemen in the NFL. He can indeed play almost every position on the offensive line. Jenkins was playing mostly left tackle before tearing his ACL in 2021. He should be back by midseason for the Packers. He is projected to play right tackle when he returns, However, it would be best to put him back at left guard next to David Bahktiari giving the Packers a very elite left side. Jenkins is a very important piece the Packers want to have back this year on the offensive line.
Former Packer Billy Turner Playing At Left Tackle In The Playoffs In The Last Two Years Has Not Worked But He Is Not At Fault At All.

Former Packers offensive tackle Billy Turner was the Packers starting left tackle in the playoffs the last two years with David Bahktiari tearing his ACL. It has not worked out as in the last two playoffs losses he did not play well at left tackle. However, none of it is his fault. He is doing what he can playing out of position as he is not a left tackle. Not to mention in the 2021 playoffs the Packers put Billy Turner at left tackle even though they had Yosh Ninjman.  Yosh Ninjman played solid all year at left tackle in 2021. That was a questionable decision and in addition Turner was not healthy putting him in a difficult spot. Despite all that Turner is no longer with the Packers and signed with the Denver Broncos and wish him the best there.
As We Saw In the Last Two Playoff Losses and In the 2020 and 2021 Regular Season David Bakhtiari Is A Very Important Piece To The Offensive Line and Offense and Needs To Be At Full Strength This Season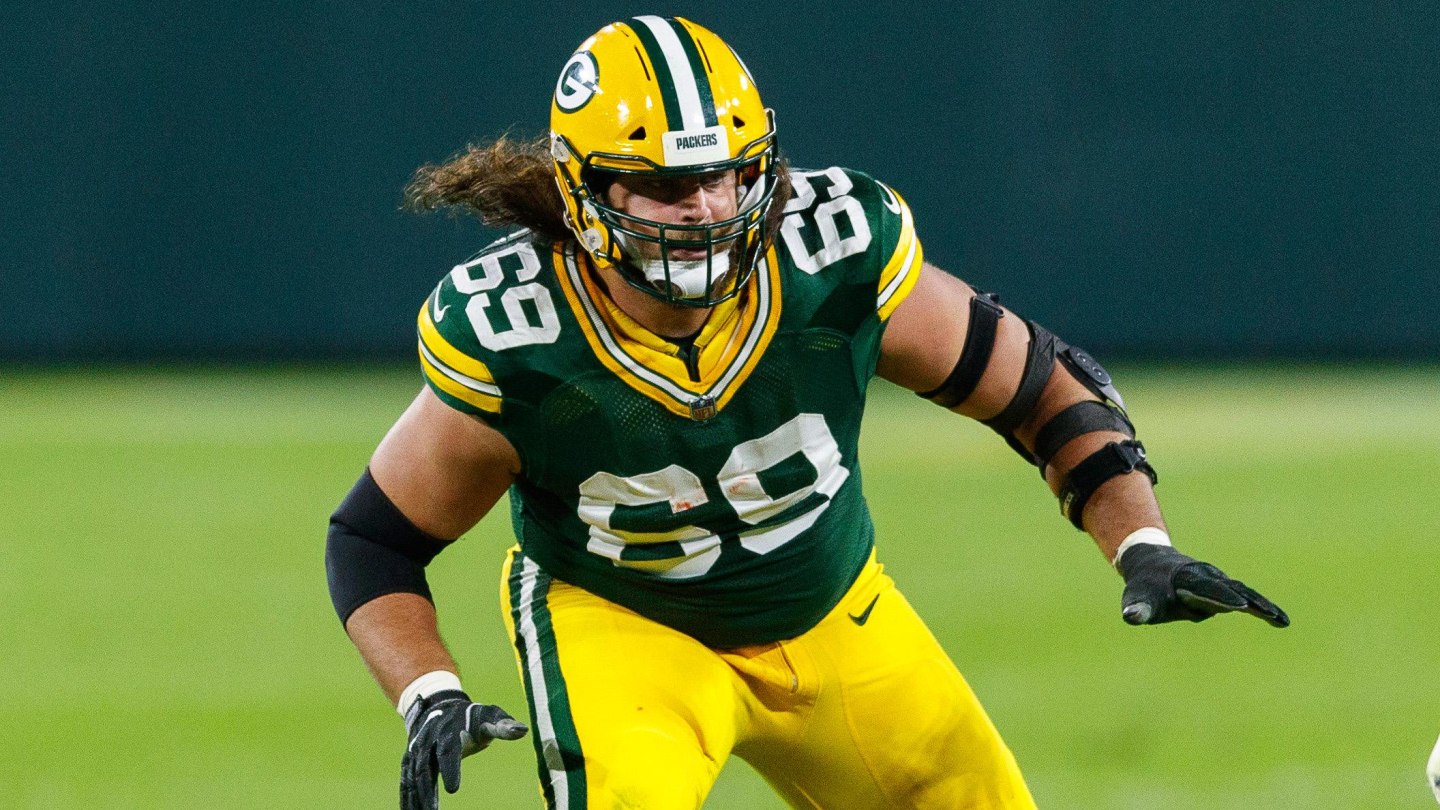 To put it simple the Packers need David Bahktiari. We need him to be at full strength this season for the Packers offense. His set back last year is very concerning as he only played one game all year. Packers hope by training camp he will be good to go but no guaranteed he will. David when healthy is the best left tackle in NFL but his recovery from his ACL tear is really having everybody concern on whether he will be the same again. This season hopefully the Packers have a fully healthy David Bahktiari in the lineup.
For More…
Follow me on Twitter at @CarlosS29143608 and follow us at @WiSportsHeroics for more content. To keep up on all of your favorite sports in Wisconsin, click here! Also, check out our merch store for some amazing WSH merchandise!