The Green Bay Packers once again fell just short of the Super Bowl two years in a row. The hearts of all Packers fans and players were ripped out in the last few moments of a game between two of the greatest to ever play. The NFC Championship was a tale-of-two-halves, with the Bucs dominating in the first half and the Packers playing catch-up in the second half. The Packers have gone to back-to-back NFC Championships, but have lost both.
Rodgers window in Green Bay is coming closer to closing. The Packers need to be in win now mode more than ever. This is a team that does not need to rebuild, but "reload" as they say. The Packers will have many question marks and decisions to make this off-season. What should they prioritize this off-season? Let's take a look.
Fire Pettine
Defensive Coordinator Mike Pettine has been around since 2018. He was hired in Mike McCarthy's final season as head coach in Green Bay. In 2018, the defense ranked 22nd in points allowed and 18th in yards allowed. 2019, they were in 9th and 18th. 2020, they were 13th and 9th. While the defense has made little progress since Pettine has come aboard, there have been numerous lapses in play calling and positioning. The defense has been far too inconsistent and has not played up to the potential of the dynamic players on defense.
It is time for Pettine to go and to bring in a fresh mind. If Green Bay wants to be a super bowl contending team, the defense will need to step up, especially when it matters (in the playoffs) to not put so much pressure on Rodgers and Lafleur to orchestrate a perfect offensive game-plan. If they can find the right person to lead this defense, it has the potential to be a top ten defense.
Resign Aaron Jones or Williams
Aaron Jones and Jamall Williams will be free agents this summer and will be free to go wherever they choose. Both have expressed interest in returning to Green Bay, but salary cap limitations will keep one, if not both leaving. Jones is coming off another 1,000 yard year, though his touchdown production fell from 2019, he was still an explosive playmaker. Williams has the capability to be a starter on many teams. Jones and Williams combined to be a lethal one-two punch the last two years. Jones averaged 5.5 yards per carry this season, Williams averaged 4.2. A.J. Dillon, the second round pick, did not make an impact until late in the season.
Dillon had his breakout game against the Tennessee Titans on a Sunday evening. He had 124 yards on 21 carries, an average of 5.9 yards per carry. He also scored twice on the ground. This is what the team and many of the fans were waiting for from the second round pick from Boston College. Dillon, in his limited line of work, has shown that he can carry the rock and be a bulldozer. A combination of either Jones or Williams with Dillon will continue to give the Packers a strong running back committee in the near future.
Jones, who has become a superstar the last two seasons, will demand top market dollar at a risky position. The smart bet would be to resign Williams on a smaller, more team friendly deal giving the Packers more freedom in assigning cap dollars to other players. If Jones is willing to come back on a "hometown" discount, Jones is no doubt the more explosive player of the two.
Address Corner Situation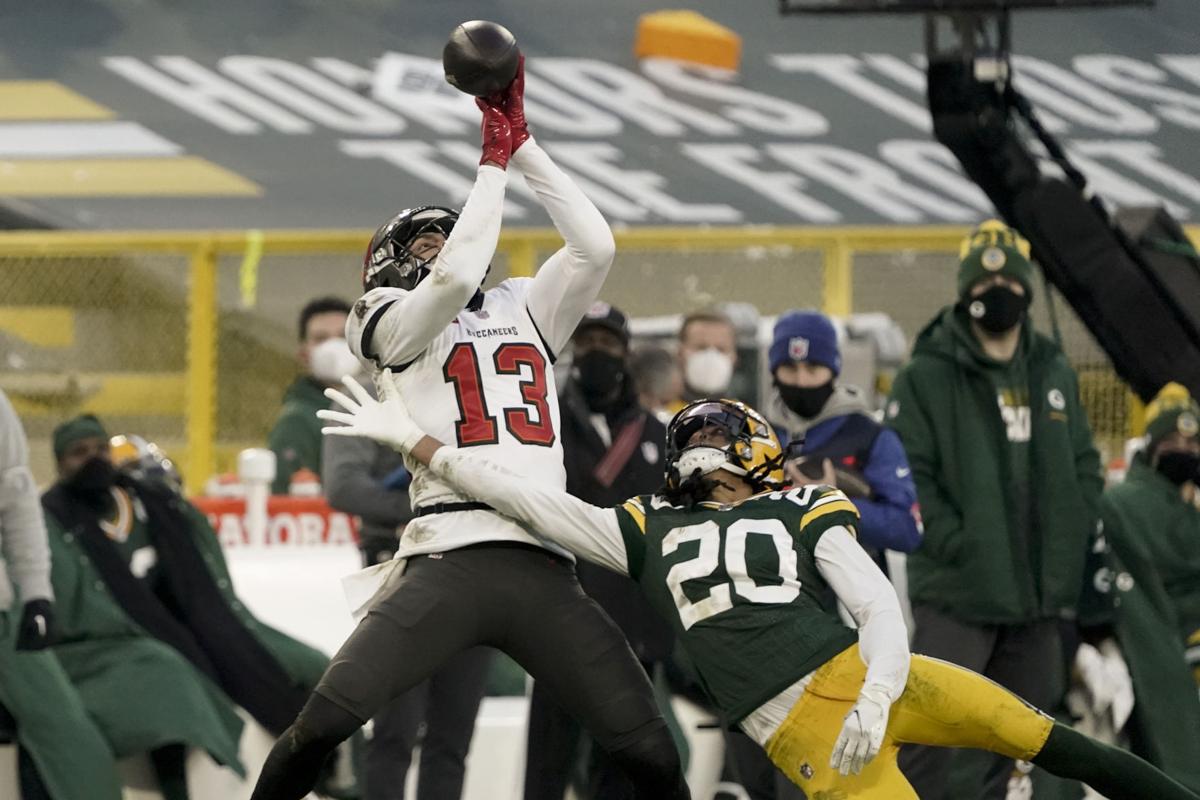 As I mentioned earlier, the Packers defense has made strides over the previous two seasons. Jaire Alexander is one of the best corners in the game. Darnell Savage and Adrian Amos make a top safety tandem. Kenny Clark, Zadarius Smith and Rashan Gary are effective against the run and rushing the passer. What the Packers lack is a true number two corner opposite Alexander. Kevin King, who has been on the right side the past two years, is now a free agent.
King's play and numerous injuries since he came into the league make him an easy choice to not bring back. What the Packers need to do next is find a capable replacement. One internal option is corner Josh Jackson. Jackson has played sparingly since entering the league in 2018. He started five games this past season, when King was injured. He would be the cheapest replacement and already knows the current system. The Packers could also draft a corner, but they do not pick until 29th, where many of the elite corners will already be off the board.
The biggest name in free agency is former all-pro Patrick Peterson. While he would instantly upgrade the defense and the back-seven, he will almost assuredly be out of the price range of the Packers. If they were somehow able to afford Peterson, he would be the obvious choice at corner moving forward. A few other notable corners, who would be cheaper, but an upgrade over King is: Kevin Johnson, Xavier Rhodes and Ronald Darby.
The Green Bay Packers have many priorities this off-season, but addressing the corner situation, moving on from Mike Pettine and resigning either Aaron Jones or Jamal Willams should be at the top of the list.
[pickup_prop id="4401″]
Follow me on Twitter at @abe_91 follow us @WiscoHeroics1 for more great content. To read more of our articles and keep up to date on the latest in Wisconsin sports Here!