Not to long ago, the Bucks were mired in their longest losing streak in years.  All that has changed now as Milwaukee downed the Kings 128-115 on Sunday night.  It was their second win in a row.  With the win, the Bucks remain the third seed in the East, just two games behind the first seed 76ers.
The All-Stars Lead the Way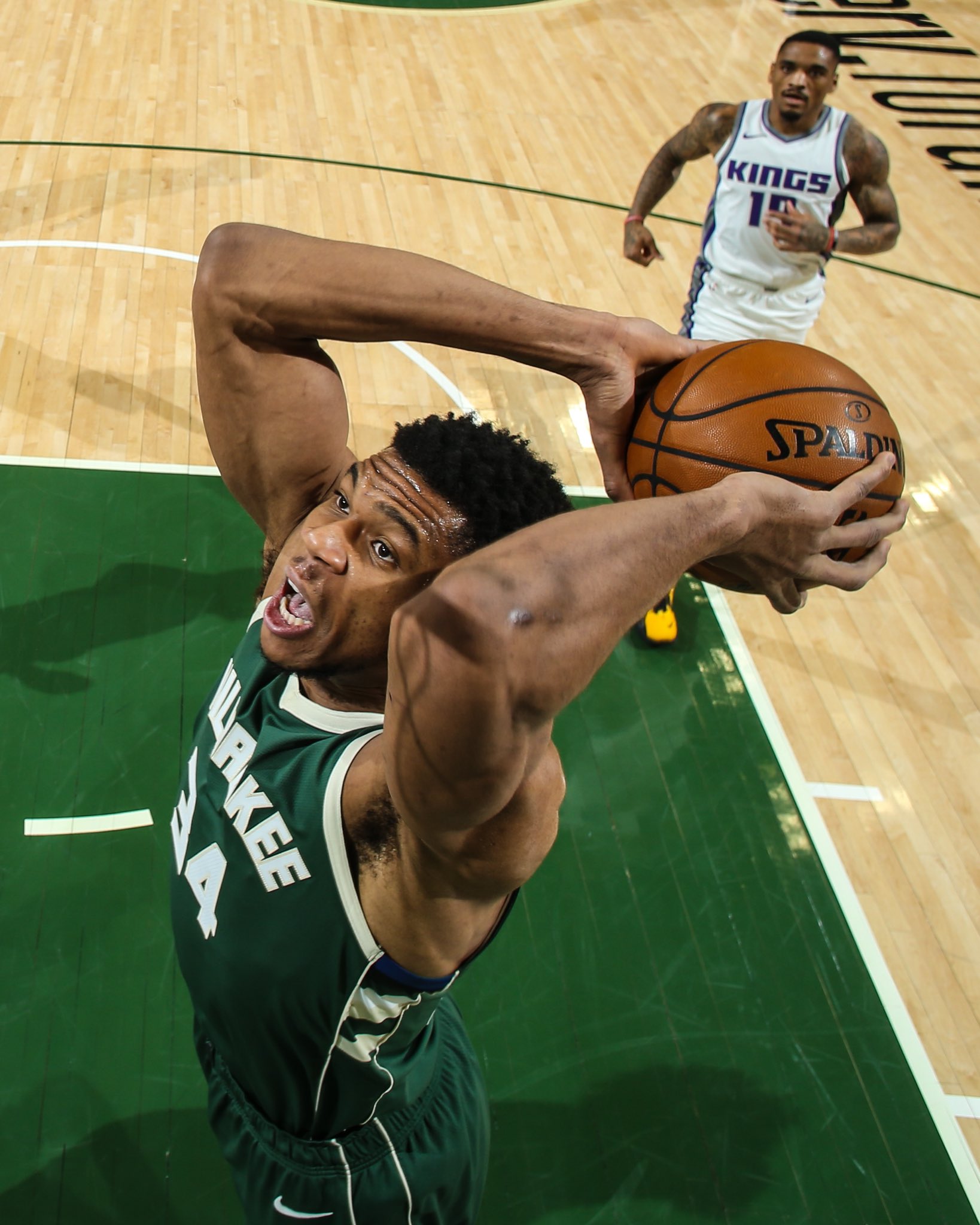 Earlier in the week, Giannis Antetokounmpo was named as an All-Star starter for the fifth consecutive season.  He played like one on Sunday, pouring in 38 points and grabbing 18 rebounds.  Giannis also added four assists and a steal.
[pickup_prop id="4578″]
Khris Middleton had been mired in a slump that lasted over a week.  He busted out of it tonight, scoring 32 points, grabbing eight rebounds, and dishing out six assists.  Middleton was also active on the defensive end, tallying up four steals and two blocks.
Khris showing why he's going to be a 3X All-Star:

32 PTS | 8 REB | 6 AST | 4 STL | 2 BLK pic.twitter.com/rVT0QiWmCU

— Milwaukee Bucks (@Bucks) February 22, 2021
Giannis' Improved Free Throw Shooting
Earlier this season, Giannis struggled mightily from the charity stripe.  At one point, he went 1/10 from the line in a game.  Teams began to foul Giannis to prevent him from scoring, and for a while the strategy worked.
Not anymore.  In the month of February, Giannis has attempted 120 free throws and has made 90 of them (75%).  He free throw percentage has risen above 60%, and stands at 64.4%.  While this is still not a good overall percentage, it is trending in the right direction.  It is also higher than his free throw percentage last season, when he won his second MVP Award.
On Sunday night, Giannis attempted a career-high 24 free throws.  He made 19 of them, tying a career-high.
Oshkosh Native Shines for Sacramento
Tyrese Haliburton, a native of Oshkosh, Wisconsin, was drafted by the Sacramento Kings with the 12th overall pick in last year's draft.  The rookie is averaging 12.8 points, 3.5 rebounds, and 5.8 assists for the Kings.
Haliburton had the best game of his young career against his home state team.  The rookie point guard poured in 23 points on 10/16 shooting (3/6 from three).  He also added eight assists, five rebounds, two steals, and a block.
A Jabari Parker Sighting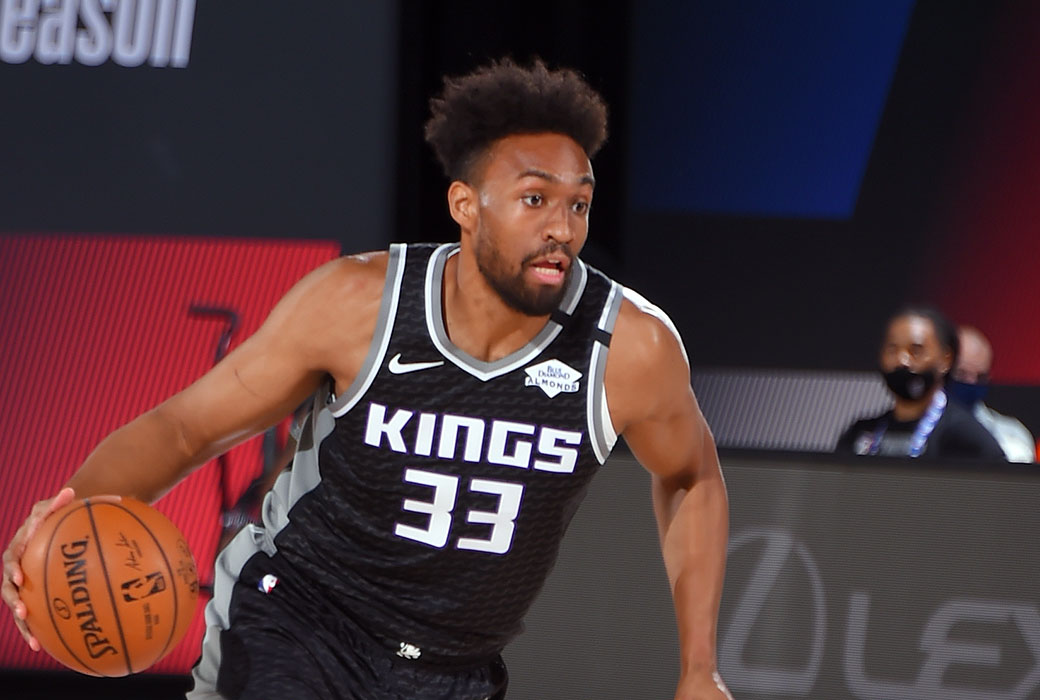 After leaving the Milwaukee Bucks, former number two overall pick Jabari Parker has bounced around the NBA.  This season, he is with the Sacramento Kings and made his second game appearance of the year on Sunday night.  Parker scored six points in 16 minutes against his former team.
There are some rumblings that the Kings may waive Parker at the deadline.  It is also rumored that his former team, the Bucks, may be interested in adding him at that point.
Jrue Holiday Was in the Building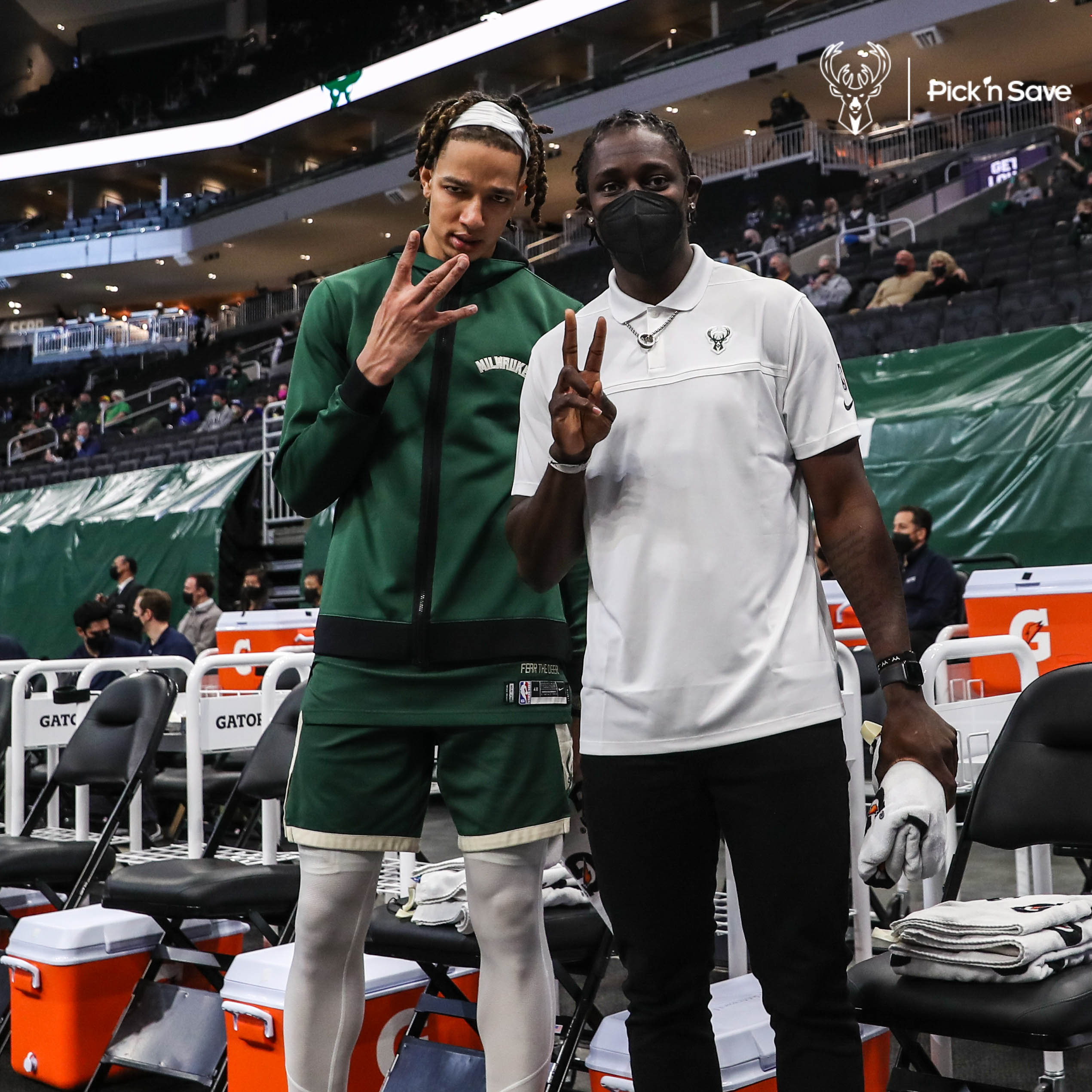 The Bucks have been without the services of Jrue Holiday for over a week now.  Holiday has been absent from the team as he went through the league's health and safety protocol.  While he did not play in the game on Sunday, he was photographed with his teammates and watched the game in person.
For More Great Wisconsin Sports Content
Follow me on Twitter at @theotherAdams14 and follow us @WiscoHeroics1for more great content. To read more of our articles and keep up to date on the latest in Wisconsin sports, click here!