Two teams come to mind when you think about franchises who have used extreme patience when dealing with quarterbacks nearing retirement age: the Green Bay Packers and the New England Patriots.  These are two prime examples of patience paying off.
Packers 2005: Aaron Rodgers

→

 Brett Favre
Favre's play was decent in 2004.  He had a rating of 92.4 and a TD/INT ratio of 30/17.  Keep in mind, until the 2010s (highlighted by Rodgers' care for the football), 30 touchdowns and less than 20 interceptions by quarterbacks was considered "good."  That season ended with Randy Moss mooning the Packers into the offseason.  Then, three months later, Green Bay drafted Aaron Rodgers at 24th overall in the 2005 NFL Draft.  Favre's play dropped off, yet Rodgers wasn't inserted into the lineup. Why? It's clear that Rodgers just wasn't ready – sound familiar?
Patriots 2014: Jimmy Garoppolo

→

 Tom Brady
Brady's play had dipped prior to the Patriots selecting Garoppolo with the 62nd overall pick in the 2014 NFL Draft.  The GOAT promptly responded by increasing his season quarterback rating by 10.1 points to 97.3, and turning in a TD/INT ratio of 33/9.  Oh, and most importantly, he won his fourth Super Bowl MVP.  There was a schism in New England, which eventually led to TB12 leaving for Tampa Bay… but not before the Patriots netted three more Super Bowl rings in that timeframe.
Packers 2020: Jordan Love

→

 Aaron Rodgers
Aaron Rodgers' three seasons prior to 2020 were subpar, to his standards.  Akin to Brady, Rodgers picked up his play immediately after his employer drafted his apparent replacement.  The major difference between these two quarterbacks: in the three years that followed New England's drafting of Garoppolo, they won two Super Bowls. Rodgers can't even win home playoff games (the Packers are 1-2 in those matches since drafting Love).  In each of the previous two examples, it seems the teams made the right move.  They stuck with both the old man and the kid, then traded away the one that was finished winning.  Will the Packers recognize Rodgers is done winning and move on from him? Or do they believe in Love, but feel as though he needs to sit another year?
New England stuck with the old man and kept winning. Green Bay's choice is similar, but not necessarily the same.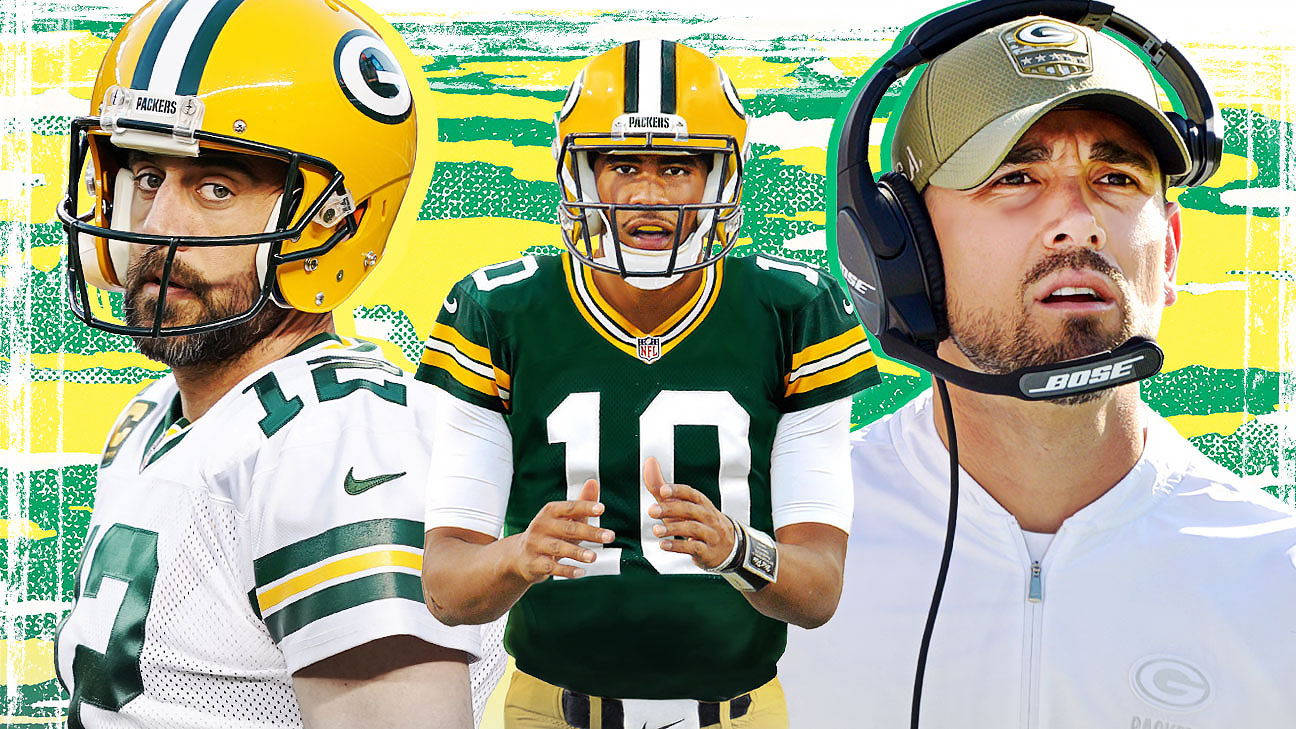 For More Wisconsin Sports Content:
Follow me on Twitter at @NickZurich and follow @WiSportsHeroics as well for more great Wisconsin sports content! To keep up to date on the latest in Wisconsin Sports, click here! Also, check out our merch store for some amazing WSH merchandise!