NFL: The Green Bay Packers are heading into the 2023 season with a slew of new weapons for their offense.  Headlined by Christian Watson and Romeo Doubs who will be entering their second season, the Packers have a number of young athletic weapons at their disposal.  Jordan Love may be entering his first year as a starter, but the weapons he is being surrounded with has given him an opportunity to succeed.  Today the Packers added yet another crazy athletic wide receiver to the mix.
Green Bay Packers Sign Wide Receiver Cody Chrest From Sam Houston State
According to Aaron Wilson with KPRC, the Packers are signing Cody Chrest after a tryout.  Jordan Sigler of Wisconsin Sports Heroics broke down the signing earlier today:
Chrest played college at Harvard and Sam Houston State. He was initially signed by the Indianapolis Colts as an UDFA this year. He spent time with the Pittsburgh Steelers this spring as well. Chrest was a second-team ALL-WAC selection at Sam Houston State for the 2022 season. He caught 36 passes for 548 yards and two touchdowns last season.
Cody Chrest recorded a total of 131 receptions, 1,715 receving yards, and nine touchdowns in 31 career games at Sam Houston State.  He ran a blazing 4.38 40-yard-dash at the College Gridiron Showcase Pro Day.  That speed is likely what got him a chance with the Packers.
Green Bay Packers Fans React To The Cody Chrest Signing (NFL)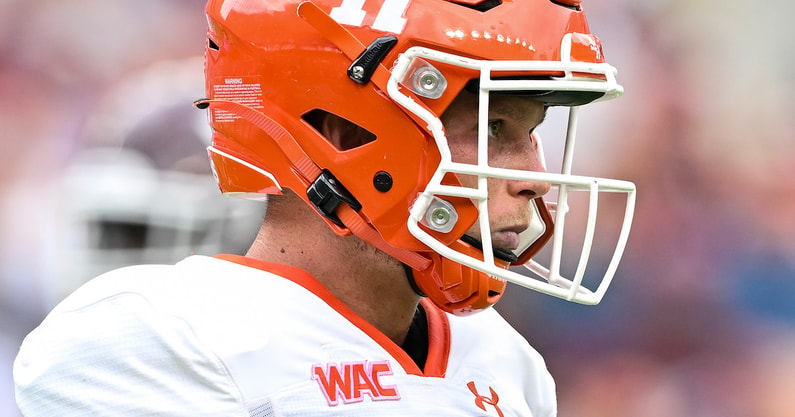 When Packers fans saw this signing, they took to social media to react:
Cody Chrest, WR, Sam Houston St, 2023 UDFA

🔸6'0" | 193 | RAS 9.77
🔸93% snaps on boundary
🔸Career: 59% comp | 244 tgts | 14 YPC | 11 TDs
🔸2022: 49% comp | 74 tgts | 15.2 YPC | 2 TDs
🔸10 PR att: 6.3 YPA | 1 KR att: 12 YPA https://t.co/wp9eo0pRGT pic.twitter.com/jkrDXBO3SC

— Paul Bretl (@Paul_Bretl) July 25, 2023
*Obi-Wan voice*:

"Hello there." https://t.co/i7a4mfXT2d pic.twitter.com/QGoxBmKkLr

— Mark Oldacres (@MarkOldacres) July 26, 2023
i love me some speedy receivers https://t.co/0BslMR8h7u

— Michael Allen 🧀 (@MichaelAllenNFL) July 26, 2023
Packers adding a speedy receiver with DuBose and others currently down.

Corresponding move must be made. https://t.co/INI0ZphS9H

— Jon Delray- Lombardi Time Brews (@ltbpackerspod) July 25, 2023
Chrest's rights were claimed by the Houston Roughnecks after the first XFL rookie draft. He was previously with the Pittsburgh Steelers. https://t.co/DAehP0K4lu

— Evan Willsmore (@evan_willsmore) July 25, 2023
Was claimed by the @XFLRoughnecks after the Rookie Draft #XFL #XFL2024 @XFL2023 https://t.co/65DMCcnsk9

— Greg Parks (@gregmparks) July 25, 2023
For More Wisconsin Sports:
Follow me on Twitter at @mcquadewarnold, follow us @WiSportsHeroics.  Also check out our Merchandise Here!  Get 20% off with the code "WSH."  You can also reach out to McQuade Arnold via email at mcquadewarnold@gmail.com. To read more of our articles and keep up to date on the latest in ALL of Wisconsin sports, click here!  Green Bay, Milwaukee Brewers, Milwaukee Bucks, Wisconsin Badgers.