Aaron Rodgers is no stranger to offseason speculation. Whether it is through his own doing or just rumors generated by the media, his name is all over sports headlines even in the offseason. Many times, the reasons he is being talked about are not positive. However, NFL analyst Adam Schein has written his bold predictions for the 2022 NFL season. His prediction for Aaron Rodgers is one that every Packers would love to see come to fruition.
Related: PFF drops crazy stat for Aaron Rodgers
Prediction: Aaron Rodgers Will Three-Peat as MVP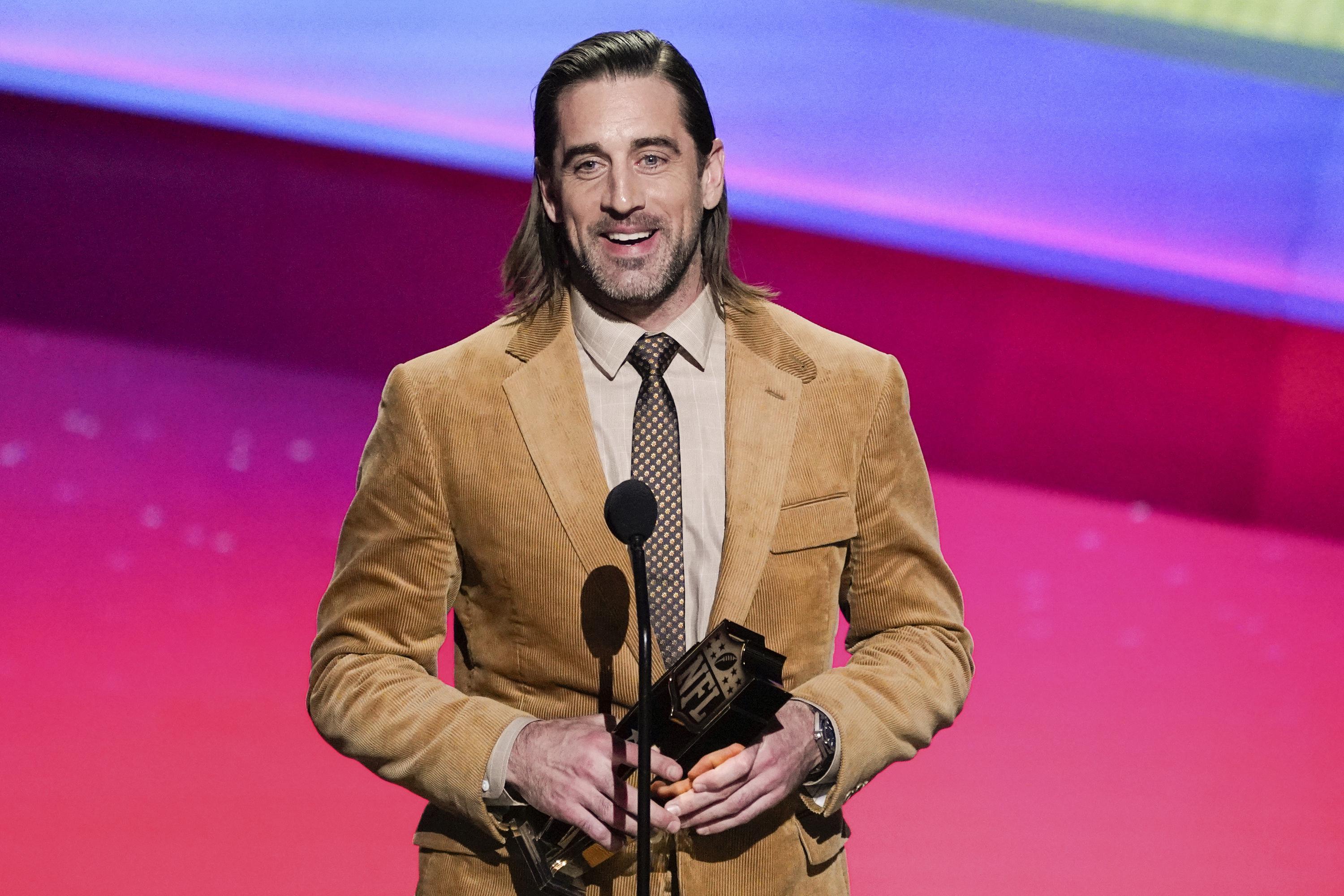 Adam Schein has predicted that Aaron Rodgers will win his third MVP in a row, and fifth of his career. In his column, Schein points to the fact that the Packers have no big-name wide receivers as a big reason why Rodgers will win. He wrote:
"No Davante Adams? No problem. This only adds to the MVP narrative. Rodgers is going to take this no-name group of pass catchers and lead them to the best record in the NFC because he is the most talented quarterback ever."
Perhaps his best line in the article, though, was this one:
"But it's still Aaron Rodgers' world, and we're all just living in it."
As Schein also points out, the only player in NFL history who won three MVP's in a row was Brett Favre. Aaron Rodgers may feel some extra motivation to match that feat, especially this late in his career.
Related: NFL analyst makes controversial prediction regarding Aaron Rodgers
It would be even better if he did it while surpassing Favre in the number of Super Bowls won.
For More Great Wisconsin Sports Content
Follow me on Twitter at @theotherRobin19 and follow us @WiSportsHeroics for more great content. To read more of our articles and keep up to date on the latest in Wisconsin sports, click here! Also, check out our merch store for some amazing WSH merchandise!