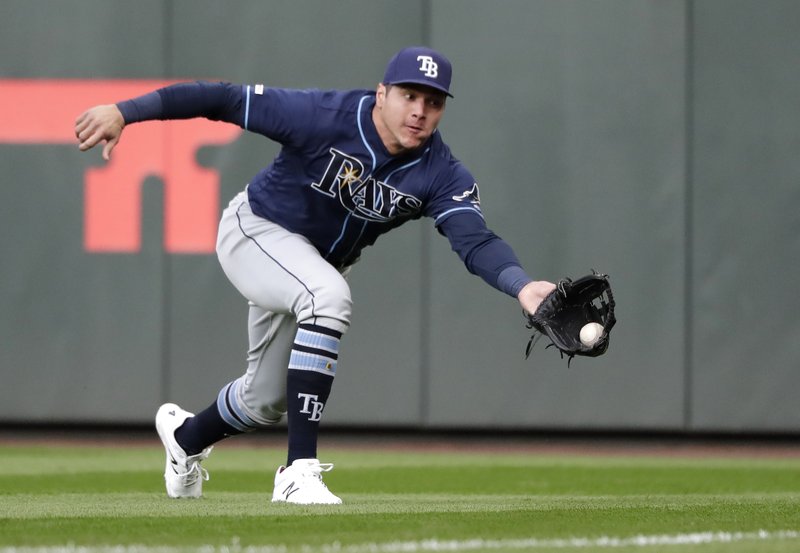 As Spring Training games begin this week, Milwaukee Brewers fans might find themselves watching some unfamiliar players out on the diamond. General Manager David Stearns has had another eventful offseason after the Brewers fell short in the NL Wild Card game in 2019. In fact, the current roster only has 12 of the 25 players included on the Wild Card roster. (Although this is misleading, since returning players like Christian Yelich and Adrian Houser were not included for the one game playoff). However fans feel about this strategy, it is valuable to know information about new acquisitions, starting with probable everyday RF Avisail Garcia.
Twenty-nine year old Venezuelan Avisail Garcia signed a two year contract with the Brewers on December 17, 2019. The contract is worth $20 million total, with $7.25 million guaranteed for the 2020 season, and $10.75 million guaranteed for the 2021 season. Included in Garcia's contract was a $2 million team option for 2022. After looking at Garcia's past, it's obvious why David Stearns would invest in another outfielder.
Detroit Tigers (2012-2013)
Avi Garcia began his major league career with the Detroit Tigers when he was called up on August 31, 2012, right before the September deadline. Before playing in the majors, Garcia earned Minor League Player of the Year for the Tigers organization. In 2012, the Tigers lost to the San Francisco Giants in the World Series 4-0. However, Garcia gained valuable playoff experience at a young age. He tallied four RBIs while on the playoff roster.
Chicago White Sox (2013-2018)
After his short stint with the Tigers, Garcia was traded to the Chicago White Sox in 2013 (apparently due to some off the field issues, which were never verified). While in Chicago, he earned All Star status in 2017. During his six seasons there, Garcia batted .271, with an OPS of .746. In Garcia's All Star 2017 campaign, he totaled 4.5 Wins Above Replacement. In his final year playing for the White Sox in 2018, he struggled with injuries all season, and only played in 93 games.
Tampa Bay Rays (2019)
During the 2018-19 offseason, Garcia signed a one year contract with the Tampa Bay Rays worth $6 million. Both parties were hoping for a bounce back season after an injury-plagued 2018. Garcia delivered, hitting 20 home runs and driving in 72 runs. His final slashes were .282/.332/.464 and he totaled a 2.0 WAR.
Milwaukee Brewers (2020-2021) and Beyond
The Milwaukee Brewers added the 6'4″ 250 pound righthanded Garcia hoping that he would build on his quality 2019 season. 2019 included an ALDS run for the Rays, in which Garcia gained more playoff experience and contributed with 4 RBI and a home run.
As of February 17, manager Craig Counsell has said that Avi Garcia will be seeing most of his playing time in right field (where he has a career .980 fielding percentage).
David Stearns found another fielder to add to an already deep lineup in the outfield, which includes Yelich, Cain, Braun, Gamel, and now Garcia. Only time will tell how Garcia will fare in the National League, but baseball-reference.com predicts he will end 2020 with 20 HR, 68 RBI, and a .277/.329/.468 slash line.
What are your expectations for Avisail Garcia going into 2020? Let me know in the comments down below!
Follow me on Twitter for more great content @schrades_14!
Discuss this and everything to do with sports at the Overtime Heroics forums!