The regular season has come to an end and a record 64 quarterbacks started a game under center at some point or another this year. Viewers continue to see elite play from the position by many, but some household names have taken a big step back.
About half of the 32 NFL franchises are either thrilled or content with their signal caller, while the rest are left scrambling to find a replacement in the draft, free agency, or via trade.
Below are the 32 top quarterbacks ranked from best to worst based on performance in the 2022 season in addition to the following criteria:
Talent (e.g., Arm Strength, Accuracy, Decision Making, Pocket Presence)
Key Stats (Not Passing Yards)
Intangibles (e.g., Pre-Snap, Leadership)
Final 2022 NFL QB Rankings
The Cream of the Crop
1. Patrick Mahomes
2. Josh Allen
3. Joe Burrow
4. Jalen Hurts
Hurts entered his second season as a full-time starter with a plethora of question marks. Will he improve as a passer? Can he read defenses at an NFL level? Well, not only has he answered those questions, but he's exceeded even his biggest believers. It's not a big surprise that he's improved, considering his work ethic, but it's almost unreal how quickly he's improved in key areas.
His completion percentage has increased from 61.3% in 2021 to 66.5% in 2022, and his yards per attempt has gone up from 7.3 to 8.0. The Ringer characterized Hurts as "a force multiplier in the run game who is rapidly improving as a passer". Perhaps the most notable jump is his QBR—which is 66.7—up nearly 20 points from the previous season.
5. Justin Herbert
Great, Very Good, But Not Elite (Yet/Anymore)
6. Trevor Lawrence
7. Lamar Jackson
8. Aaron Rodgers
9. Dak Prescott
10. Tom Brady
The greatest to ever play the position took a pretty significant step back this season after a very solid 2021. He's still a precise pocket passer, but things around him have to be executed at near perfection for him to truly succeed at this point. A subpar offensive line and lack of a running game helped lead Brady to his least memorable season since his first full year as a starter in 2001. Like Aaron Rodgers, Brady is no longer in the upper echelon of NFL quarterbacks.
Mid-Tier Starters With Either Promise or History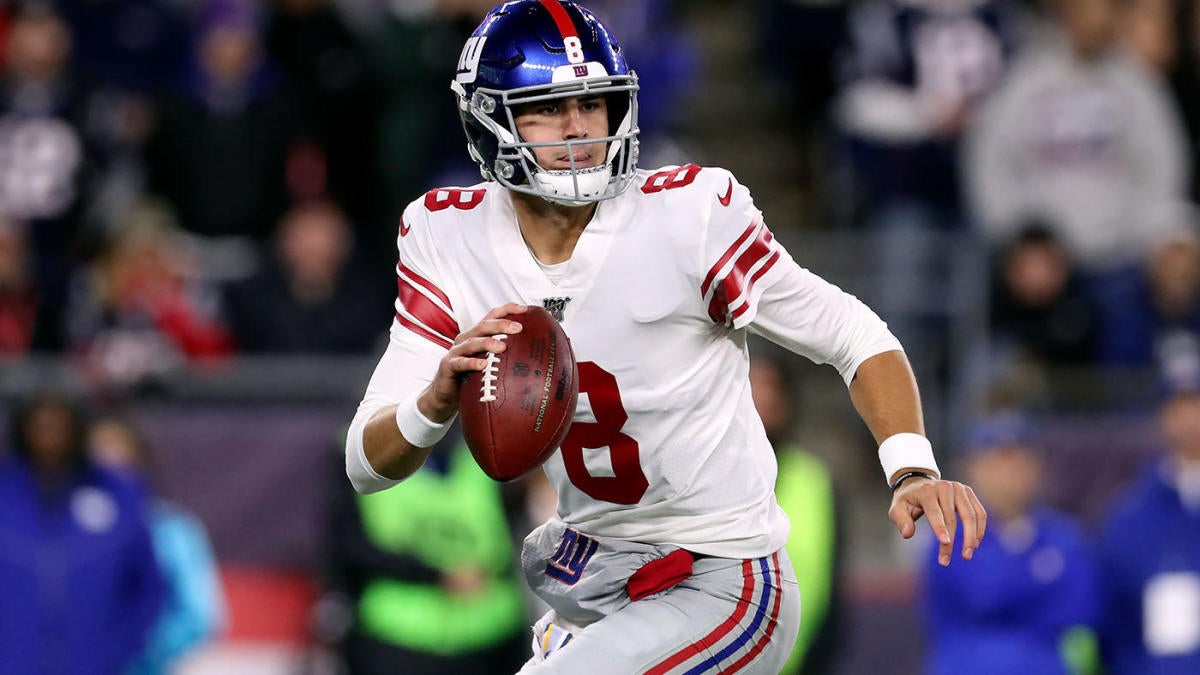 11. Geno Smith
12. Tua Tagovailoa
13. Kyler Murray
14. Kirk Cousins
15. Derek Carr
16. Jared Goff
17. Daniel Jones
Daniel Jones likely earned himself a massive payday after the season's conclusion. The fourth year Duke product has put together his best season by far with the help of coach Brian Daboll and offensive coordinator Mike Kafka.
Like Hurts, Jones has elevated his QBR nearly 20 points from last season. His improved pocket presence and ability to break defenses backs by picking up first downs with his legs makes him difficult to defend—when at one point it teams just waited for him to make the crucial mistake(s).
18. Justin Fields
19. Jimmy Garoppolo
20. Deshaun Watson
21. Brock Purdy
All the Rest…With Some Hope for a Few
22. Ryan Tannehill
23. Russell Wilson
24. Matthew Stafford
25. Mac Jones
26. Andy Dalton
27. Sam Darnold
28. Matt Ryan
29. Marcus Mariota
30. Taylor Heinicke
31. Jacoby Brissett
32. Kenny Pickett
Coming in at number 32 on the final 2022 NFL QB rankings is Pittsburgh rookie Kenny Pickett, who showed some signs of hope towards the end of the season. Pickett went 7-5 as a first-year starter with just seven touchdowns to his nine interceptions. A lack of pocket presence and no sign of a superstar trait puts a cap on Pickett's ceiling.
Follow us @WiSportsHeroics, and listen to our Podcast, The Cheese Dads NOW with Legendary DT Gilbert Brown! You can also find me on Twitter at @RyanTruland. To read more of our articles and keep up to date on the latest in ALL of Wisconsin sports, click here!