NBA News: This off-season has already seen some crazy moves among NBA teams.  So far it has been headlined by the massive Chris Paul and Bradley Beal trade.  Additionally, there have been talks about another blockbuster trade involving Zion Williamson.  Earlier today, it was reported that ANOTHER massive three-team trade had been agreed upon, however, it has since completely fallen apart.
Massive Boson Celtics, Washington Wizards, And Los Angeles Clippers Gets Horrible Update (NBA News)
Earlier today It was reported that the Boston Celtics, Los Angeles Clippers and Washington Wizards were working on a three-team trade that would see the Celtics acquire Kristaps Porzingis and the Clippers land Malcolm Brogdon.  This per ESPN's Adrian Wojnarowski.  It was also reported that there were "still outstanding issues" to be resolved before a deal can be completed.
As part of the proposed framework, Porzingis would opt into his $36 million contract for the 2023-24 season and go from Washington to Boston.  Brogdon would go from Boston to the Clippers, and the Wizards would receive Marcus Morris, Amir Coffey and the 30th pick in this year's draft from the Clippers.  Now, all of that has completely fallen apart.
The Massive Three-Team Trade Has Completely Fallen Apart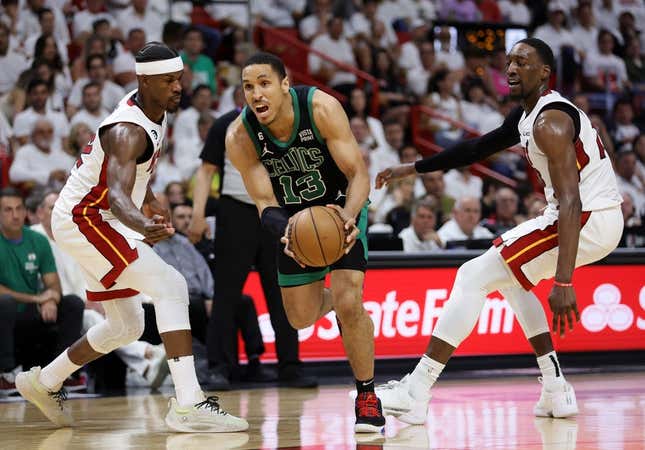 Hours after the three-team trade was in the works, it was reported that it has fallen apart and the teams are moving on:
The three-team talks on a Porzingis-Brogdon deal with Celtics, Wizards and Clippers have fallen apart, sources tell ESPN. Sides are moving on.
This trade would have sent shock waves through the NBA.  It hasn't been reported yet what exactly fell through in the trade, but it certainly isn't happening anymore.  Adrian Wojnarowski had yet another massive update after the trade fell through:
The Wizards are still working on ways to get Kristaps Porzingis to the Celtics in an opt-in and trade scenario, but it won't be in a three-way with the Clippers, sources tell ESPN. Porzingis still has the ability to decline his $36 million player option and become a free agent.
At the end of the day, Kristaps Porzingis will likely become a member of the Boston Celtics.  This move will certainly keep the Celtics has one of the favorites in the Eastern Conference in 2023-24.
For More Wisconsin Sports:
Follow me on Twitter at @mcquadewarnold, follow us @WiSportsHeroics.  Also check out our Merchandise Here!  Get 20% off with the code "WSH."  You can also reach out to McQuade Arnold via email at mcquadewarnold@gmail.com. To read more of our articles and keep up to date on the latest in ALL of Wisconsin sports, click here!  Green Bay Packers, Milwaukee Brewers, Milwaukee Bucks.