Every year, NBA.com gives all 30 NBA general managers a survey.  This survey asks for their predictions for post season awards and finishes in addition to rating the offseason moves.  In a somewhat surprising result, Giannis Antetokounmpo was picked as the most likely to win MVP.  The two-time reigning MVP recently signed a five-year $224 million supermax contract extension to stay with Milwaukee.  If he does end up winning MVP this season, he would join Bill Russell, Wilt Chamberlain, and Larry Bird as the only players to win three straight MVP Awards.  Last season, Giannis joined Michael Jordan and Hakeem Olajuwan as the only players to win MVP and Defensive Player of the Year in the same season.
Despite receiving the most votes, Giannis was far from being an overwhelming favorite to win MVP this year.  Giannis received 32% of the votes; Luka Doncic received 21%; and Anthony Davis received 18%.  Kevin Durant and Nikola Jokic also received votes.
GM's Recognize the Jrue Holiday Trade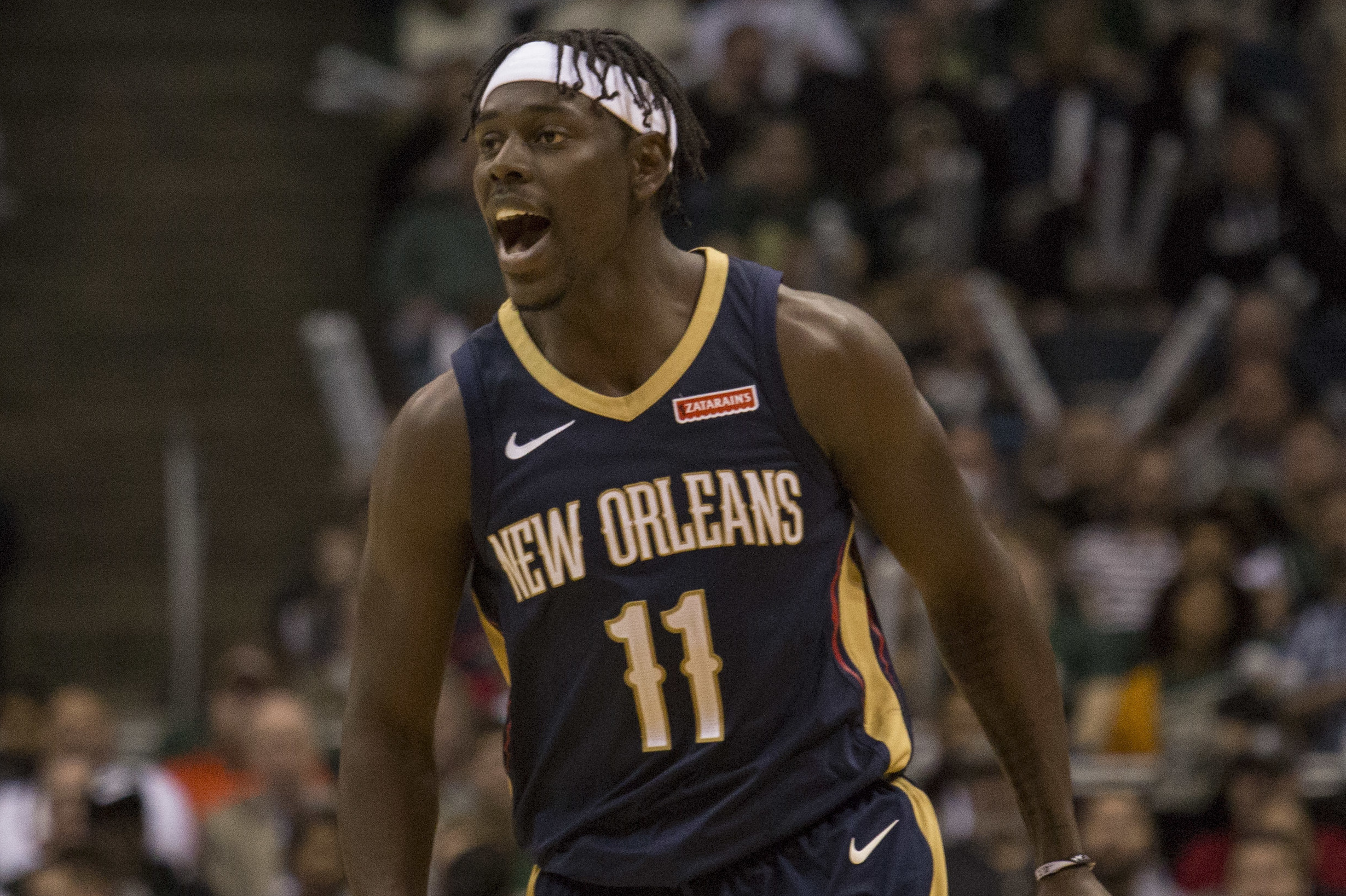 In addition to the Giannis MVP prediction, NBA GM's also recognized the Bucks' trade for Jrue Holiday as the second most impactful move of the offseason.  Gordan Hayward going to Charlotte was named the most impactful.  Earlier in the offseason, the Bucks made waves on the trade front by sending Eric Bledsoe, George Hill, and three first-round picks to the New Orleans Pelicans for Holiday.
GM's Predict a Lakers Repeat
Zero GMs picked the Bucks to win the 2021 NBA Finals, although they were the overwhelming favorites to be the best team in the East. Giannis was picked for MVP, best player to build around, and best defensive player. Adding Jrue took second in most impactful move. https://t.co/JxzUP8HheQ

— Ti Windisch (@TiWindisch) December 18, 2020
The most important facet of the Giannis supermax signing is that he believes that the Bucks have what it takes to compete for and win NBA championships.  While that is true, NBA GM's do not believe that the Bucks will win this year.  The Los Angeles Lakers were chosen by 81% of GM's to repeat as NBA Champions this year.  The Clippers received 11% of the votes, and the Nets and Heat also received votes.
For More Great Wisconsin Sports Content
Follow me on Twitter at @theotherAdams14 and follow us @WiscoHeroics1for more great content. To read more of our articles and keep up to date on the latest in Wisconsin sports, click here!