The 2022 NFL Draft is almost upon us. This will indeed be a very interesting draft this year.  The Packers are in a  good spot as they have a very talented roster going into the draft. In addition, they have two first-round picks, thanks to the Davante Adams trade. It is certainly apparent that the Packers' biggest need is at wide receiver, and they have two picks in the first round to answer that. We can assume the Packers will draft a receiver with their first-round pick but will be the other pick the Packers have in the first round. Here are the players that could be possible first-round selections for the Packers.
Jordan Davis- Spending a First Round Pick On Him Will Bring a Dominant Force to the Packers' Defensive Line Next to Kenny Clark
Is defensive line a big need for the Packers? Not really, but you do not draft for needs as that is how bad teams stay bad. Getting Davis will make the Packers' defensive front very scary. You have an all-pro in Kenny Clark and Dean Lowry coming off a strong 2021 season. Then there is TJ Slaton, who flashed as a rookie, and the addition of Jarran Reed in free agency. Not to mention Jack Heflin, who showed promise as a rookie. Add in Jordan Davis, and the Packers have a dominant interior defensive line that will be almost unstoppable. He can get that interior push in the run and pass game and is just an athletic freak. Davis could fall, and if he falls to twenty-two, do not expect the Packers to pass on him.
Drake London- Would Be a Good Value Pick For the Packers With Their Second First Round Pick
There is certainly a lot of talent in this wide receiver class. One receiver that the Packers could look to draft is Drake London from USC. He is tall and very athletic, something the Packers love in their wide receivers. He may fall due to his knee injury and not running his forty time for other teams. However, London has the size to box out defenders and win the 50/50 ball. He does not have a lot of speed to his game but nonetheless can create separation from press-man coverage. Also, his yards after the catch and the ability to make defenders miss really stand out. Having him in the Packers' offense will give the Packers another deep threat who can make the big catches down the field. He should fall, and the Packers should be able to grab with the 28th overall pick.
Kenyon Green- Can Play Guard But Also Can Play Right Tackle As Well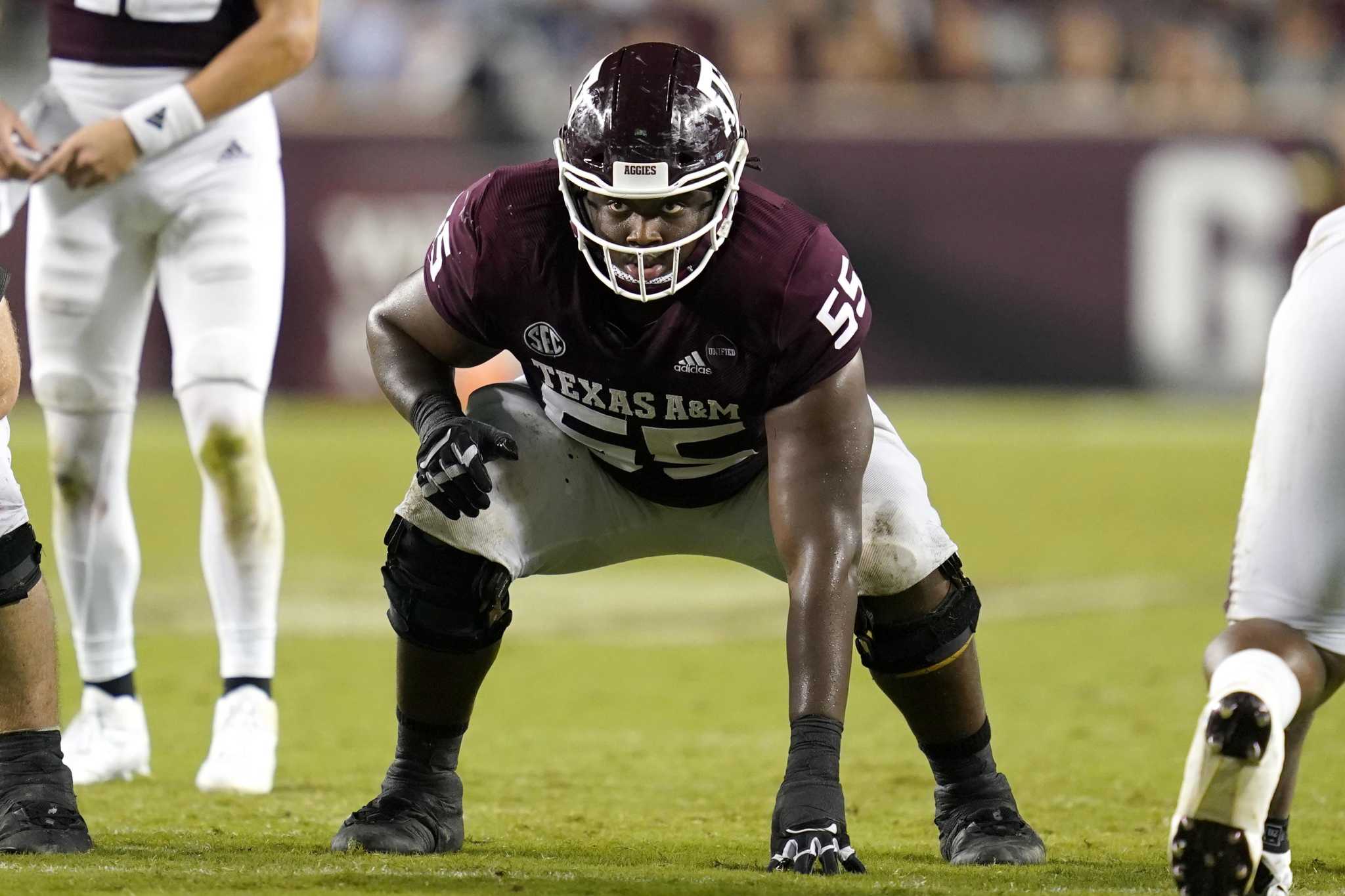 The Packers do have a hole at right tackle with Billy Turner gone. They have an option with Yosh Ninjman to play right tackle, but he is a natural left tackle, and it is unknown if he can switch over to the right side. If Nijman is not the answer, the Packers can look at Kenyon Green in the draft. He is a mauler at guard in pass pro and run blocking. He could be a guard for the Packers but can also play some right tackle.  He has played every spot outside of center. He can be the answer at right tackle, but his size is questionable to play that position. However, this all depends if the Packers believe that Yosh Ninjman is the answer at right tackle. If not, do not be surprised if the Packers draft Kenyon Green in the first round.
Daxton Hill-Darnell Savage's Down Year In 2021 Might Make the Packers Spend a First Round Pick On a Safety
Darnell Savage had a very down year in 2021, and the Packers have not picked his fifth-year option. If the Packers do not have faith that Savage is the long-term solution at safety, they could look at Daxton Hill. He is a versatile player who can play in the slot and the box. He most likely will play the deep safety role in the NFL. The Packers need another safety for depth and to play that three safety look. Yet, if they take Hill early, this will indeed make Savage's future with the Packers be in doubt.
For More…
Follow me on Twitter at @CarlosS29143608 and follow us at @WiSportsHeroics for more content. To keep up on all of your favorite sports in Wisconsin, click here! Also, check out our merch store for some amazing WSH merchandise!