Baseball's winding down, which means it's time for basketball talk. In the offseason, the Milwaukee Bucks have been fairly quiet, nothing worth noting. That was until something interesting popped up recently.
It was said by Fastbreak's Brett Siegel that the Bucks were one of the teams that have shown interest in acquiring Jordan Clarkson. This comes after the departure of Rudy Gobert earlier in the offseason.
With Jordan Clarkson's FIBA performance playing for the Philippine team to Giannis Antetokounmpo tweaking his ankle on the EuroBasket championship, NBA players are already creating buzz before the regular season. If ever Clarkson plays for the Bucks, the team could be a betting favorite on 22bet Philippines, a well-known bookmaker for Filipinos.
What Clarkson Could Bring to Milwaukee
When taking a look at the Bucks' depth chart just in the 2022 season, it's no surprise that the team needs a bit of freshening up. Having scorers off the bench has been something Milwaukee has lacked over the last two years. In his last eight seasons, Clarkson has averaged over double-digit PPG in each game played.
Clarkson's efforts even earned him 6th Man of the Year Award in the 2020-2021 season right above his former Jazz teammate and newest addition for Milwaukee, Joe Ingles. Adding Ingles solved a bit of their bench problem, but add Clarkson to that equation? You got a recipe for success and power.
While the Bucks have some great players off the bench in Pat Connaughton, Jordan Nwora, and Serge Ibaka, adding another wouldn't hurt. In the 2021 season, the Bucks were ranked 27th in the league in bench points per game, coming in at 27.8 PPG. It didn't help that Connaughton missed a big amount of time due to injury, as he serves as Milwaukee's sixth man. However, bringing in Clarkson would solve that sixth man problem very quick.
Not only does he provide depth from the bench, but he wouldn't cost that much for the payroll.
The Utah Jazz was paying Clarkson around $13.3 million with a $14.3 million player option; His salary is the lowest among the guys that Utah was looking to move. With a salary that low, it makes a guy like him easier to trade around as it doesn't take up a huge chunk of payroll.
Last season, he averaged around 16.0 PPG, 18.4 in the 2020 season. It's likely that fans would see Clarkson being an off-the-bench shooting guard; Budenholzer certainly likes to play around with shooting lineups and Clarkson would fit right into that picture.
The Bucks are looking to regain their NBA title back. Clarkson has postseason experience, and he hasn't underperformed. With Utah, he averaged 17.6 PPG in 24 postseason appearances. The "Flame Thrower" as he's been dubbed, can be a huge contributor to postseason success.
Potential Trade Ideas?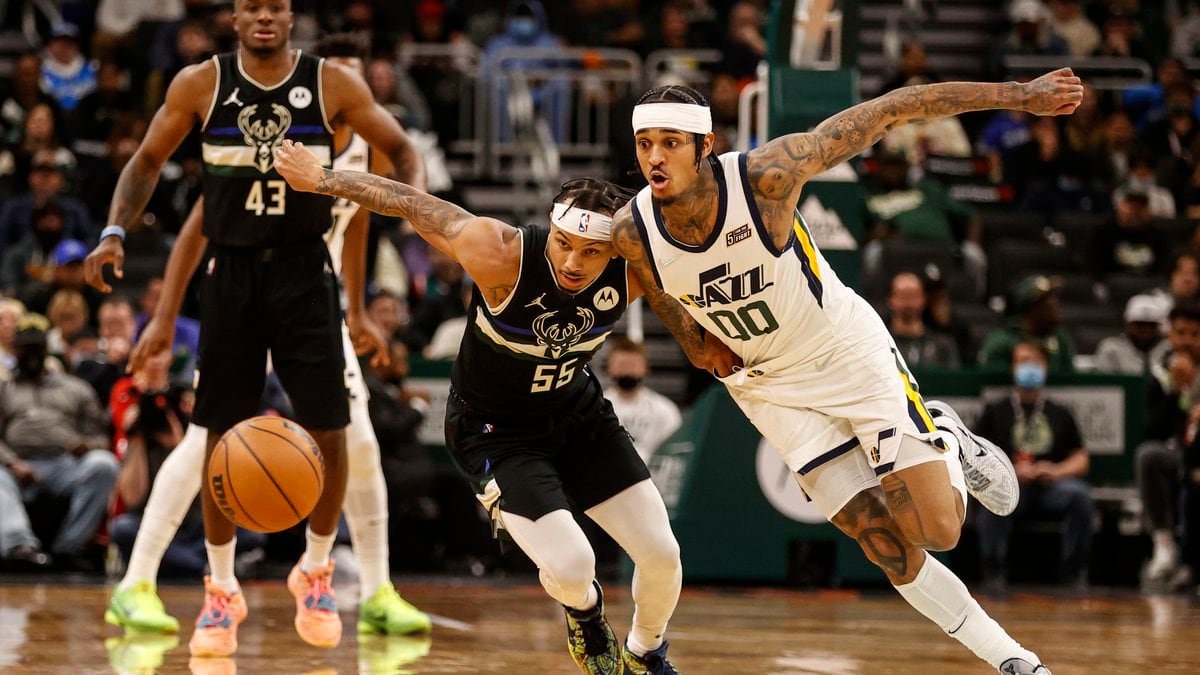 If Milwaukee were to go full-send and trade for Clarkson, they would have to give Utah someone special in return. Many fans might not like this, but George Hill has come up a couple of times in trade discussions and honestly? Not a bad idea. With Jordan Nwora, Jevon Carter, and others stepping up and emerging in the game, bringing Clarkson would be an added bonus.
The Bucks should go in for Clarkson. I think it will bring the much needed depth upgrade, and the push to go out and bring the title back home to Milwaukee.
For more, follow me on Twitter at @sarahspooon and follow us at @WiSportsHeroics! For all things Wisconsin sports, click here!