The Milwaukee Bucks made headlines recently by trading for forward PJ Tucker.  As part of the deal, they sent DJ Wilson and DJ Augustin to the Houston Rockets.  In addition to this deal, the Bucks sent Torrey Craig to the Phoenix Suns for cash.  Entering the season, the Bucks were only about $400,000 under the NBA's hard cap.  As a result of these trades, they now have over $3 million to work with.  This means that they can now attempt to sign veterans who are waived before the waiver deadline.  One player that they are linked to right now is Jeff Teague.
Jeff Teague in 2021
Jeff Teague started the season with the Boston Celtics.  In a reserve role, he averaged 6.9 points and 2.1 assists, far below his career averages.  In an effort to boost their playoff push, the Celtics traded Teague and two second round picks to the Orlando Magic for Evan Fournier.  Teague, however, is not required to report to the Magic and will be waived by the team.
Jeff Teague's Career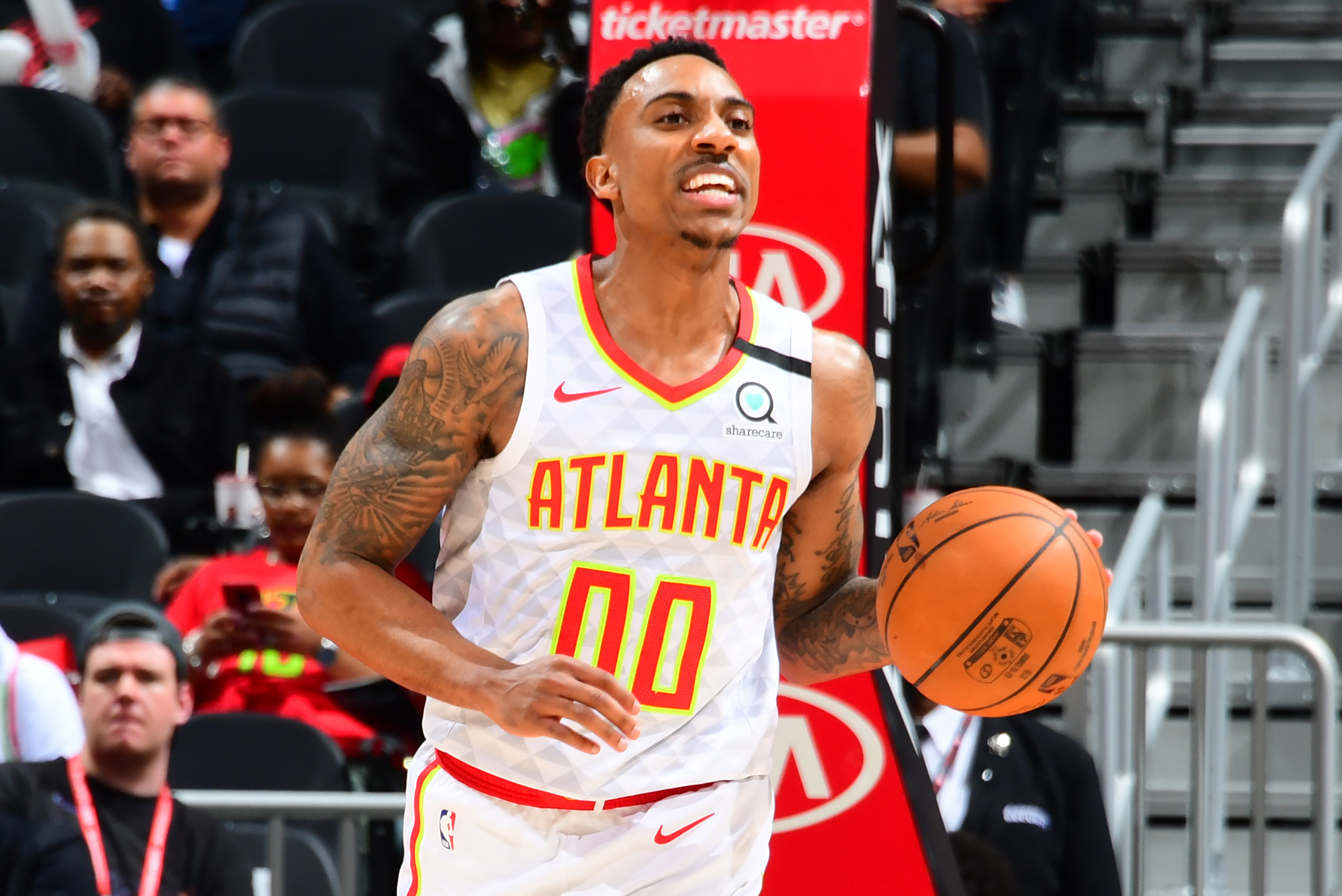 Jeff Teague was originally drafted by the Atlanta Hawks with the 19th overall pick in the 2009 NBA Draft.  He spent the first seven years of his career with the Hawks.  Teague's best season, arguably, was his 2014-2015 season.  That year, he made his first and only All-Star team while putting up per game averages of 15.7 points, 5.9 assists, and 1.2 steals.
That season, however, was not his only good season with the Hawks.  During the 2013-2014 season, Teague averaged a career-best 16.5 points and 6.7 assists per game.  The following year, he averaged a respectable 15.9 points and 7.0 assists per game.
Following the 2015-2016 season, Teague was traded by the Hawks as part of a three team deal.  He went to the Indiana Pacers, future Bucks player George Hill went to Utah, and the Jazz sent Taurean Prince to the Hawks.  In his lone season with the Pacers, Teague averaged 15.3 points and 7.8 assists per game.
Following that year, Teague signed a multi-year contract with the Minnesota Timberwolves.  In two and a half seasons in Minnesota, Teague averaged 13.4 points and 7.1 assists.  Midway through the 2019-2020 season, Teague was traded back to Atlanta for Allen Crabbe.
As mentioned previously, Teague has spent this season with Boston.  Now, he is waiting to be waived so that he can sign with his fourth team in two years.
How Teague Could Fit on the Bucks
When the Bucks traded away DJ Augustin, they traded away their only backup point guard.  If the Bucks are to finally break through in the playoffs, they will undoubtedly need someone who can handle the ball off the bench.
[pickup_prop id="4481″]
Not mentioned previously is that Teague is shooting a career-best 46% from three this season.  The Bucks spent the offseason bringing in as many shooters as they could, and Teague would be just one more weapon in this area.  He played for Coach Budenholzer already during Bud's days as Atlanta's head coach.  It would not take him long to get acclimated to the situation.
Why Would Teague Choose the Bucks?
While there are no real official reports, speculation is that the Bucks and Chicago Bulls are the two teams most likely to pursue Jeff Teague once he is waived.  At this point in his career, Teague likely will be looking for a chance at a ring.  Clearly, the Bucks offer the more likely chance for him to win one.
Additionally, Teague's best years came under the coaching of Mike Budenholzer.  Reuniting with his old coach may be a huge selling point in convincing him to join the Bucks.
That being said, the Bulls likely would be able to offer Teague a more substantial role in their offense.  What it will come down to is whether or not Teague feels he can contribute just as much on the Bucks than he can elsewhere.  Given the fact that he would be one of only two point guards on the roster, there is a good chance that he will.
For More Great Wisconsin Sports Content
Follow me on Twitter at @theotherAdams14 and follow us @WiscoHeroics1 for more great content. Check out our merch page here and use promo code Wisco at check out for $1 off! To read more of our articles and keep up to date on the latest in Wisconsin sports, click here!