The Milwaukee Brewers recently celebrated 50 years as a franchise. During that time, there have many great players to don the Milwaukee uniform. There will, hopefully, be many more to come. However, with Major League Baseball in the midst of a lockout, when exactly that will happen remains to be seen. Therefore, since the owners have decided neither players nor fans matter to them, I have decided to highlight the best PLAYERS to wear each number for the Milwaukee Brewers.
#1- Corey Hart (2004-2012)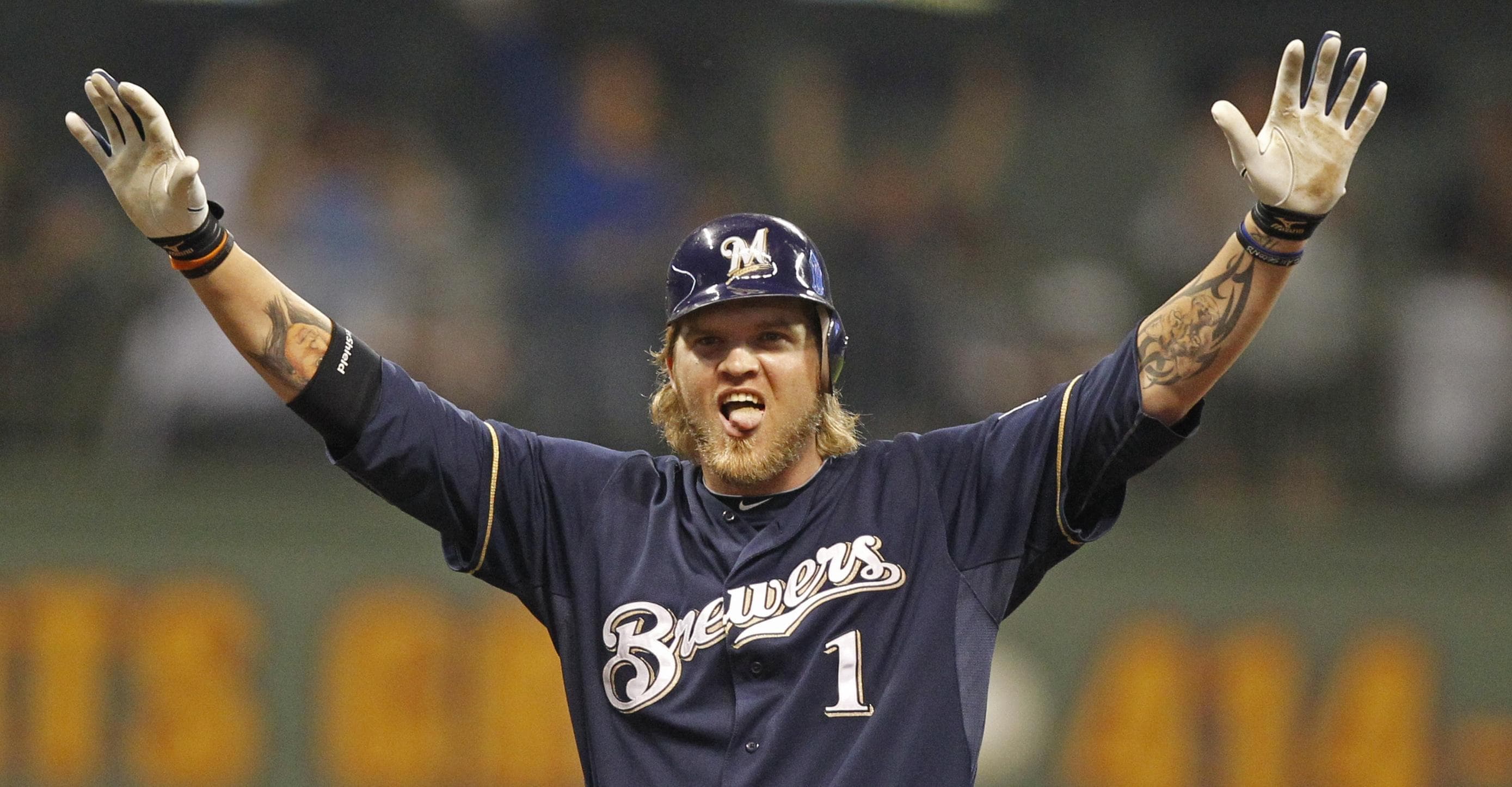 Corey Hart was an 11th round draft pick of the Milwaukee Brewers in the 2000 amateur draft. After a few seasons traveling between Milwaukee and the minors, Hart became a fixture in the Brewers' lineup in 2007. Between 2007 and 2012, Hart hit 20 or more home runs five times. The only season in which he did not was 2009 when injuries limited him to just 115 games.
Hart was a two-time All-Star during his time with the Brewers. His first All-Star season was in 2008. That year, Hart hit .268/.300/.469 with 20 home runs and 91 RBI. In 2010, he made his second All-Star team and finished the year with a line of .283/.340/.525 with 31 home runs and 102 RBI.
2012 was Corey Hart's last season with the Brewers. That year, he hit .270/.334/.507 with 30 home runs and 83 RBI. Unfortunately, a knee injury in the offseason caused him to miss the entire 2013 season. With two surgically repaired knees, the Brewers did not feel it was worth taking a risk on signing him long-term. Hart finished his career with the Seattle Mariners and Pittsburgh Pirates.
Honorable Mention: Fernando Vina
Note: #1 was retired by the Brewers prior to the 2015 season to honor Bud Selig
#2- Bill Hall (2002-2009)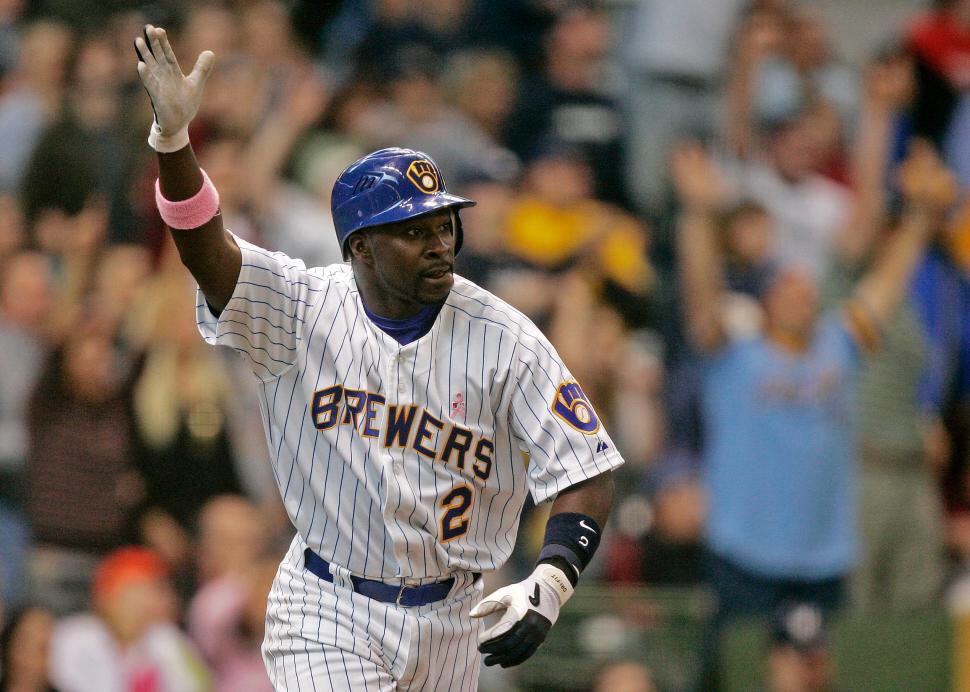 Bill Hall was a great utility player for the Milwaukee Brewers. Drafted by the Brewers in the sixth round of the 1998 amateur draft, Hall made his Major League debut in 2002. In 2005, Hall had a sort of breakout season. That year, he hit .291/.342/.495 with 17 home runs and 62 RBI. He also stole 18 bases.
The next season, 2006, starting short shop JJ Hardy went down with a season-ending ankle injury. Bill Hall became the Brewers' everyday starting short stop for the remainder of year. He had a career-season, slashing .270/.345/.553 with 35 home runs and 85 RBI. He also hit this all-time great walk-off.
Due to his valuable bat, the Brewers wanted to find a way to keep Hall in the starting lineup every day. The problem was that they had Prince Fielder, Rickie Weeks, Hardy, and a young third baseman named Ryan Braun waiting in the wings. The decision was made, then, to shift Hall to the outfield. In 2007, Hall played 136 games, all of which from center field. The shift took a toll on his plate production, and his numbers took a dive. He hit just .254/.315/.425 with 14 home runs and 63 RBI that year.
His production dipped even more in 2008 and the Brewers traded him to Seattle in 2009. Still, at least until Luis Urias puts together some more good seasons, Hall is the best Brewers player to wear #2.
Honorable Mentions: Jose Valentin, Nyjer Morgan
#3- Orlando Arcia (2016-2021)
This one was a tough decision. There have not been many players to wear number three for very long. Felipe Lopez wore number three and hit .320/.407/.448 for the Brewers in 2009, but only played in 66 games for Milwaukee that year. He played 16 more for the Crew in 2011, but hit just .182/.245/.182. Gorman Thomas wore number three for a while, but had his best seasons when wearing number 20. Therefore, my choice for the best player to wear number three in franchise history is Orlando Arcia.
During his time with the Milwaukee Brewers, Arica hit .244/.293/.363. His best season was his first full season with the Brewers, back in 2017. That season, Arcia hit .277/.324/.407 with 15 home runs and 53 RBI in 153 games. In 2020, when many Brewers players were struggling offensively, Arcia put together his second best offensive season. Playing in 59 out of 60 games, he hit .260/.317/.416 with five home runs and 14 RBI.
Going into 2021, the Brewers were having Arcia begin the transition to third base. The idea was that Luis Urias would take over as the everyday short stop. However, 11 games into the season, the Brewers traded Arcia to the Atlanta Braves. He ended his Brewers tenure tied for the franchise lead in postseason home runs (four).
Honorable Mentions: Felipe Lopez, Dante Bichette
#4- Paul Molitor (1978-1992)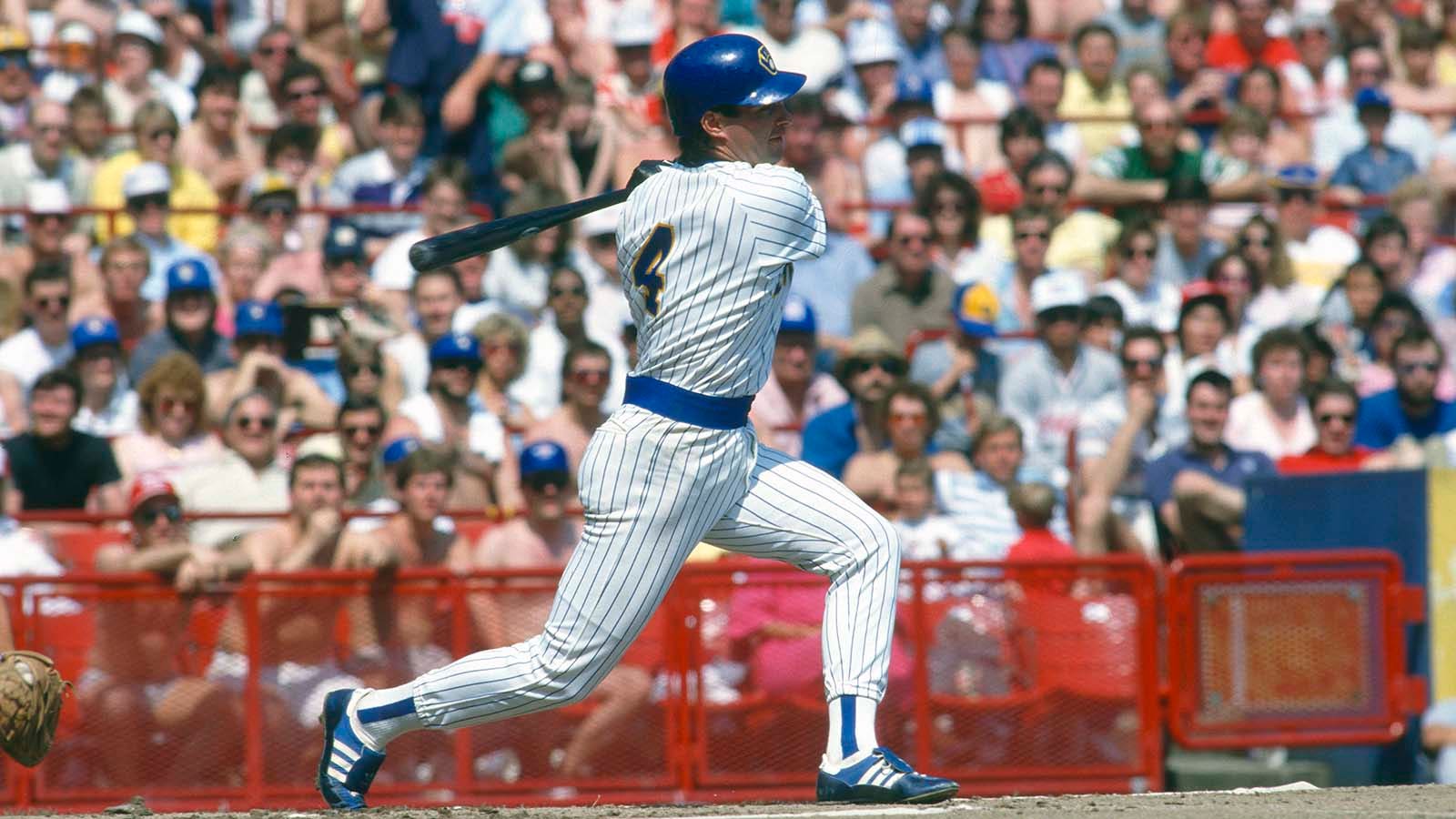 A much easier decision was made for number four. After all, only two players (Tim Johnson and Mike Hegan) wore it before Paul Molitor and only Pat Listach wore it after. Additionally, the Brewers have retired the Hall of Famer's number four, making him the obvious choice for the greatest Brewers player to wear that number.
In 15 seasons with the Milwaukee Brewers, Molitor was a five-time All-Star and two-time Silver Slugger recipient. Despite what many believe today, Molitor was not primarily a DH with the Brewers until 1991. Had the Brewers' GM at the time, Sal Bando, not low-balled Molitor in his contract negotiations, the Hall of Fame infielder may have spent his entire career with the Brewers.
Overall, Molitor hit .303/.367/.444 with 160 home runs and 790 RBI. He also accumulated 2,281 hits and stole 412 bases wearing a Brewers' uniform. On three separate occasions, Molitor led the American League in runs: 1982 (136), 1987 (114), and 1991 (133). Additionally, Molitor led the AL in hits in 1991 (216), doubles in 1987 (41), and triples in 1991 (13).
After leaving Milwaukee, Paul Molitor played for six more seasons with the Toronto Blue Jays and Minnesota Twins. He finished his career with 3,319 hits and a career batting average of .306. He was elected to the Hall of Fame in 2004.
Honorable Mentions: None
#5- George Scott (1972-1976)
The present Milwaukee Brewers club has had a serious issue keeping first basemen from year to year. In the early years of the franchise, however, the position was manned by a perennial Gold Glove winner in George Scott. In fact, Scott won the Gold Glove at first base in each of his five seasons with the Brewers. It is this defense, in addition to his solid bat, that make him the greatest Brewers player to wear number five.
George Scott began his career with the Boston Red Sox in 1966 and was a one-time All-Star and three-time Gold Glove winner when the Brewers traded for him. Milwaukee acquired him in a blockbuster trade that sent Tommy Harper, Pat Skrable, Lew Krausse, and Marty Pattin to Boston. In return, the Brewers acquired Scott, Ken Brett, Billy Conigliaro, Joe Lahoud, Jim Lonborg, and Jon Pavletich.
During his time with the Milwaukee Brewers, George Scott hit .283/.342/.456 with 115 home runs and 463 RBI. As mentioned previously, he won a Gold Glove at first base in each of his five seasons with the Crew. Arguably, his best season with the Brewers was 1975, a year in which he was also named an All-Star. That season, he hit .285/.341/.515 with 36 home runs and 109 RBI. He led the AL in both home runs and RBI that year.
The Brewers traded George Scott back to the Boston Red Sox following the 1976 season. In return, Milwaukee received Cecil Cooper, who himself would have a stellar career manning first base for the Brewers. Scott retired from baseball following the 1979 season and stops with the Red Sox, Kansas City Royals, and New York Yankees.
Honorable Mentions: Geoff Jenkins, B.J. Surhoff
For More Great Wisconsin Sports Content
Follow me on Twitter at @theotherAdams14 and follow us @WiscoHeroics1 for more great content. Check out our merch page here and use promo code Wisco at check out for $1 off! To read more of our articles and keep up to date on the latest in Wisconsin sports, click here!