The Packers-Vikings rivalry is heating up right before their week 1 matchup. On top of the Vikings hoping to usurp the Packers in the NFC North, there has been drama with former Packer Za'Darius Smith. Earlier today, Smith told his side of the story. Basically, Smith claimed that no one cared about him or his injury and they released him after he gave everything to the team. Early this afternoon, head coach Matt LaFleur responded to the Za'Darius Smith claims.
LaFleur's Comments
On how things transpired with Za'Darius Smith's departure from the #Packers, Matt LaFleur said: "I respect the crap out of Z as a player"

Added: "I think we may have a different perspective on how things transpired, so I'll just leave it at that."

— Lily Zhao (@LilySZhao) September 7, 2022
LaFleur did not talk about Smith much but hinted at a different side of the story. As usual, LaFleur defended Smith as a player and what he brought to the Packers. There is no question that what Smith did the past couple of seasons were impactful to the team. However, LaFleur added that there may be a different perspective on how things transpired. He left it there and did not discuss the matter any further. Again, this aligns with how LaFleur operates in that he responds but does not disrespect players openly. It is clear that Matt LaFleur still respects Za'Darius Smith in some way.
It's Just Business
Football is a business. Teams are trying to get under the salary cap, sign new players and figure out how to make their team competitive season after season. Smith missed all of last year with a back injury. In that time, Rashan Gary emerged as a star. Other defensive players stepped up. All of a sudden, Smith's massive contract was more of a burden to the Packers. It stinks. It would have been great to have Smith back but ultimately, the Packers made a decision that was best for the team.
Week 1 Matchup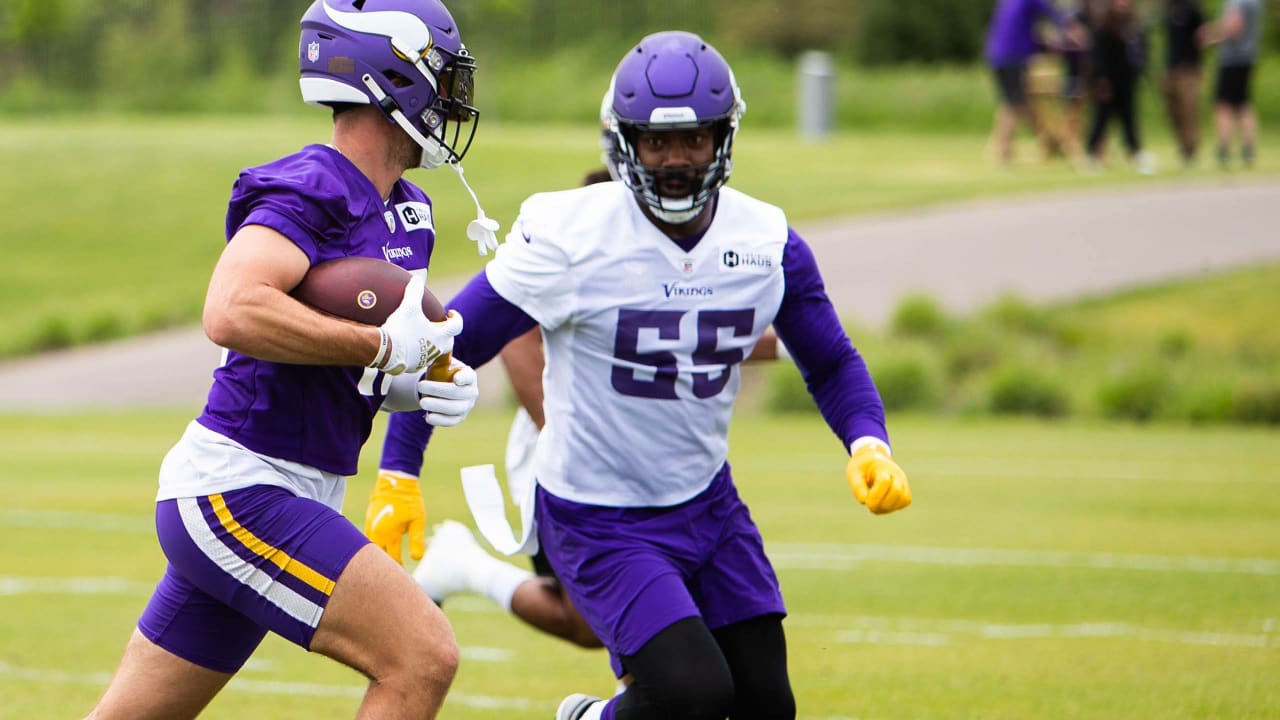 Smith made it clear that he went to Minnesota so he could play the Packers twice a year. He is hungry for success against his former team. It is interesting that the Packers have been quiet about this issue. The comments from Matt LaFleur on Za'Darius Smith show how little the Packers actually care about this. They are focused on the season as a whole and not just one matchup against one team. It adds more fuel to the fire of this rivalry and will be something to watch on Sunday.
There have been many players that have left Green Bay for one reason or another. A lot of them have not found success in those places. Famously, Greg Jennings went to the Vikings and could not replicate his Green Bay success. Matt LaFleur said what needed to be said about Za'Darius Smith. Hopefully the Packers silence Smith on the field this Sunday.
Follow me on Twitter at @sorcerermatt, follow us @WiSportsHeroics. To read more of our articles and keep up to date on the latest in ALL of Wisconsin sports, click here!