The Marquette Golden Eagles are looking to recover after falling to Oklahoma State on Wednesday evening. Their next opponent is their in-state rivals, the Wisconsin Badgers. The Badgers are ranked 4th in the nation. Wisconsin is coming off of a dominating 82-42 win over the UW-Green Bay Phoenix. This matchup will definitely be another early challenge for the Golden Eagles early on this season. Both teams are going to need to be crisp and locked-in to secure a victory. Let's take a look in particular as to what Marquette will need to do to give college basketball's first upset of the season:
Control the Turnovers
Marquette is currently averaging an alarming 17 turnovers per game. If the Golden Eagles want to have a chance of winning this game, that number is going to have to be cut drastically. Wisconsin has a history of being a fundamentally sound offense and not giving up the ball often. To counter this, Marquette will need to force Wisconsin to shoot early and put them into uncomfortable offensive possessions. On the contrary, the Golden Eagles need to be selective on their shots and crash the boards on offense. Teams can win if they turn the ball over, but the Golden Eagles must focus on keeping the ball on their side often.
Badgers' Big Three vs Golden Eagles' Big Three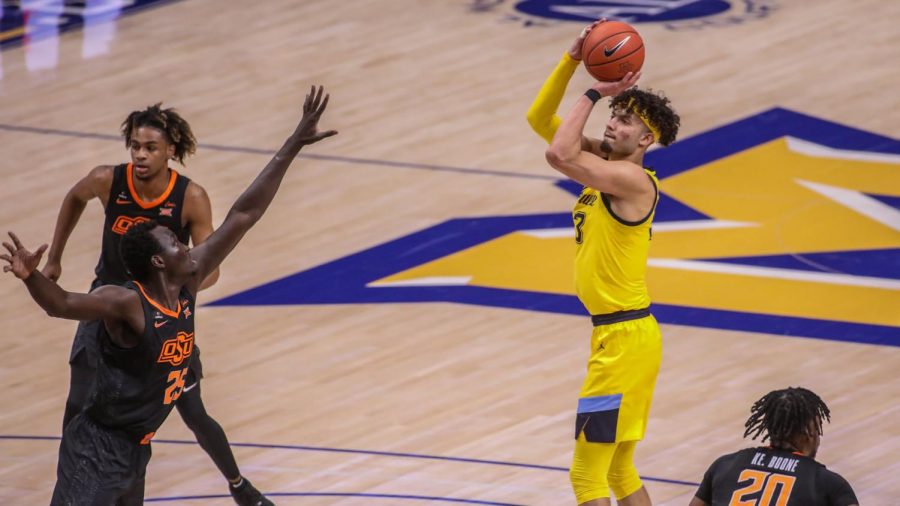 The trio of Dawson Garcia, Koby McEwen, and Theo John need to be lights out all night. The Badgers have their own trio of D'Mitrik Trice, Nate Reuvers, and Micah Potter who are all capable of performing at a high level every night. It is going to be a daunting task for the Golden Eagles to keep up with the Badgers' trio. However, it is not impossible. Garcia has shown already that he is the leader of this Marquette offense. Koby McEwen is the commander of this offense. When Garcia was quiet against Oklahoma State, McEwen showed that he is capable of stepping up. Theo John is averaging just shy of a double-double (9.7 points and 9.7 rebounds) per game. He will play a key factor in the post and will be crucial in keeping possessions alive for Marquette's offense. All three complement one another and as we saw against Arkansas Pine-Bluff, this trio can be dangerous on any given night.
 Golden Eagles' Bench Contribution
One thing that has made the Wisconsin Badgers a dangerous team this season is the scoring that they are getting off their bench. What worries me the most is the Badgers scoring options becoming too much for the Golden Eagles. Marquette did not get the point distribution they needed against Oklahoma State, which proved to be a factor in their loss. Justin Lewis and DJ Carton will be key contributors off the bench will get their minutes. However, making the most of those minutes will be critical. The Badgers will more than likely score more points off the bench than Marquette. However, if the Golden Eagles can keep pace, they will make it more of a challenge for Wisconsin to come out on top.
Prediction
Getting the opportunity to play against a top 5 team on your homecourt is an opportunity like none other. With no fans in attendance, the Golden Eagles are going to need to create their own spark. Make no mistake, Marquette has the weapons to keep up with Wisconsin. If they can keep up consistently all night will be the question. In the end, Marquette is going to put up a huge fight, but I cannot see them coming out on top.
Wisconsin- 75: Marquette- 69
Follow me on Twitter @ChrisBuboltz and follow us @WiscoHeroics1 for more great content! To read more of our articles and keep up to date on the latest in Wisconsin sports, click here.