The Packers' season has not gone how many fans expected. After a promising start, the Packers have lost five straight and sit at 3-6. This has left many wondering about the job security of front office members and coaches. Packers president and CEO Mark Murphy was asked about the season during an interview on Tuesday. Mark Murphy revealed his thoughts on the Packers' season.
Mark Murphy Reveals Thoughts On The Packers' Season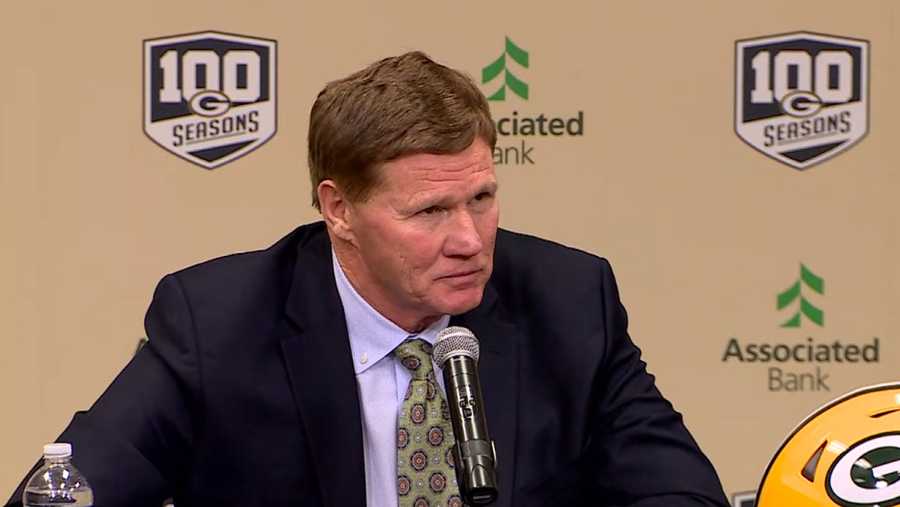 Like so many members of the Packers nation, Murphy is disappointed about how this season has started. However, he offered some more optimism than most are providing.
"I have a lot of confidence in Matt LaFleur, Brian Gutekunst, and [football executive] Russ Ball. My expectation is we will play well, and we will improve."
While some are starting to question LaFleur and Gutekunst, Murphy gave his support for them. He believes that this season can turn around saying that, "things can change quickly in the NFL." Murphy definitely isn't wrong there. The Packers' season has gone from 3-1 to 3-6 in a blink of an eye. While Murphy's support for the team is appreciated, can the Packers actually turn it around?
Can The Packers Turn The Season Around?
I would love to show as much optimism as Murphy but looking at the rest of the schedule, it is hard. The next three are the Cowboys, Titans, and Eagles with the Eagles being on a short week. With how all of those teams are playing, the Packers would be lucky to win one. If they sit at 3-9, they are all but out of the playoff picture. The Packers also have matchups against the much-improved Bears, the 7-1 Vikings, and the offensive juggernaut Dolphins. There is a very real scenario where the Packers finish with a bottom-five record in the NFL.
The hope is that Murphy is right and the Packers' fortunes change this season. What is more likely is the Packers bottom out and completely retool the roster for next season.
Follow me on Twitter at @sorcerermatt, and follow us @WiSportsHeroics. To read more of our articles and keep up to date on the latest in ALL of Wisconsin sports, click here!