Both the state of Wisconsin and the entire NFL world have been abuzz since Tuesday's news that Aaron Rodgers will return to Green Bay next season. Now, Packers President & CEO Mark Murphy is speaking out publicly about it for the first time. 
Murphy appeared on the WIAA Girls State Basketball Tournament broadcast on Friday afternoon. In an interview with WXOW's Scott Emerich, he shared details about the deal and how he feels about having his star QB back under center.
Check out the full interview transcript below.
Murphy: "We're really pleased to have Aaron back"
Emerich:  "Mark, before I get into the questions about your relationship with the WIAA, it's been quite the week across the street over there in the [Lambeau Field] offices. Aaron Rodgers is coming back. Tell me about how you found out and how that all evolved."
Murphy:  "Well, it's something we've been working on since the start of the offseason. Unfortunately, the season ended a little sooner than we wanted. We're really pleased to have Aaron back, obviously. I think he's one of only four players in NFL history to win back-to-back MVPs. He's still playing at a very high level, and is the unquestioned leader of our team, so really excited to get him back and start planning for the future."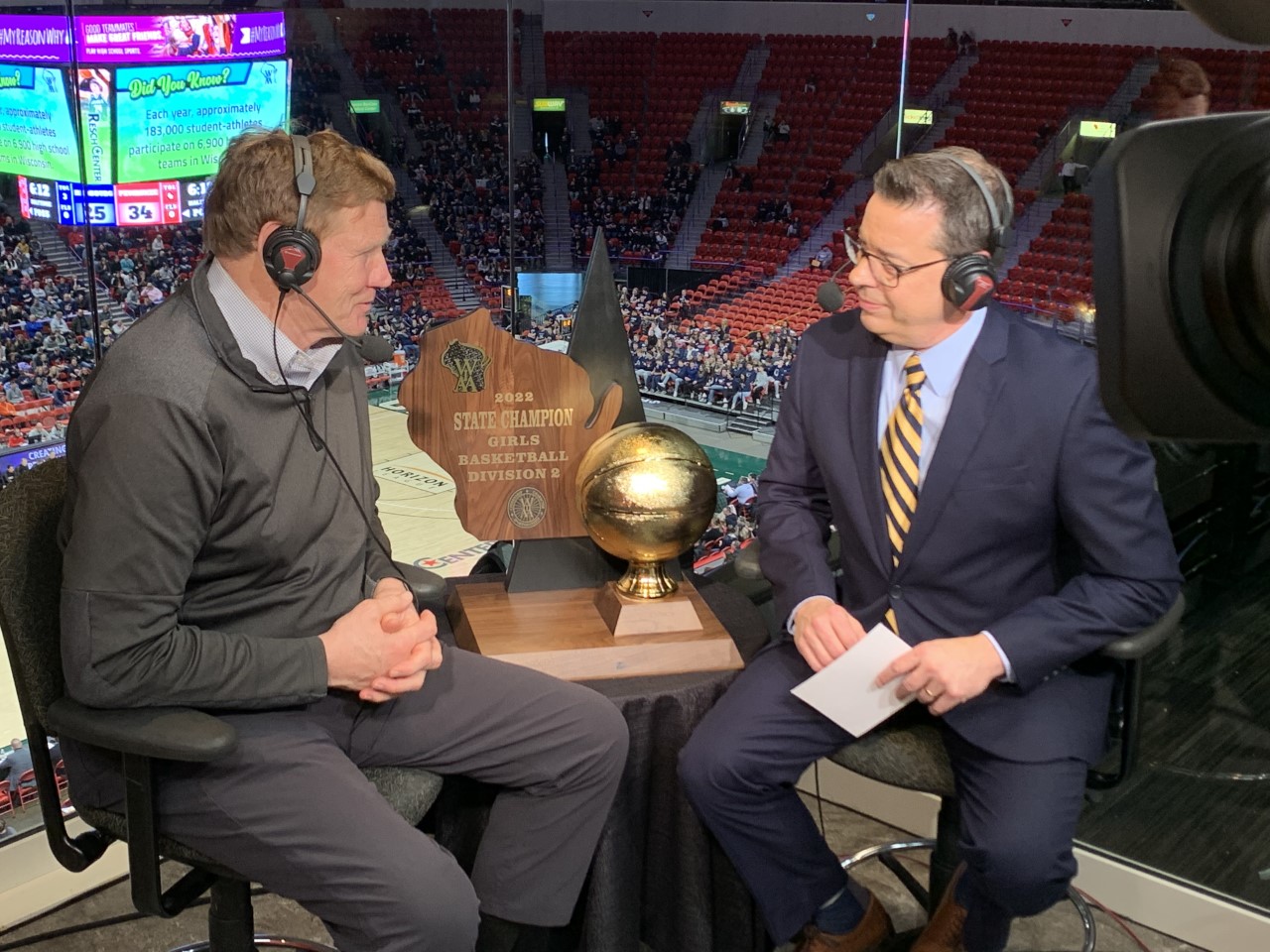 Emerich:  "There's still some business to take care of, assuming a contract extension. I know you want to keep as many players as possible going into free agency. How does that look for you guys? Can you keep the gang together, so to speak?"
Murphy:  "Well, that's gonna be the challenge with the salary cap issues, but it's no excuse. We have to deal with it – every team is. We're confident we can put together a team that will be able to compete for championships, for a Super Bowl. And obviously, it starts with Aaron."
Murphy did not provide any details or numbers regarding Rodgers's potential contract. NFL insider Ian Rapoport previously stated it would be four years, $200 million. However, Aaron Rodgers took to Twitter to respond, saying all reports about his contracts were untrue.
Hey everyone, just wanted to clear some things up; YES I will be playing with the @packers next year, however, reports about me signing a contract are inaccurate, as are the supposed terms of the contract I "signed". I'm very excited to be back 💪🏼 #year18❤️

— Aaron Rodgers (@AaronRodgers12) March 8, 2022
For More Wisconsin Sports Content:
Follow me on Twitter at @mal__allen and follow us @WiSportsHeroics! For the latest in Wisconsin sports, click here. Check out our merch store to get some awesome WSH swag!
[pickup_prop id="21477″]