The Green Bay Packers are at a fork in the road.  On one hand you have Aaron Rodgers who is the reigning back to back MVP of the league.  On the other you have Jordan Love who is entering his third year in the league.  He is currently on a four year deal, but that can turn into a five year deal if Green Bay picks up his fifth year option.  Love's future is still very unknown and many Packers fans as well as NFL analysts are skeptical about his long term success in Green Bay.  If Jordan Love doesn't impress over the next 365 days, wold Green Bay consider moving on from him after the 2023 season?  How long does Aaron Rodgers actually have left in the NFL?  These are all questions that Green Bay will start asking themselves after the 2022 NFL season.
What would it take for Aaron Rodgers to retire after the 2022 NFL Season?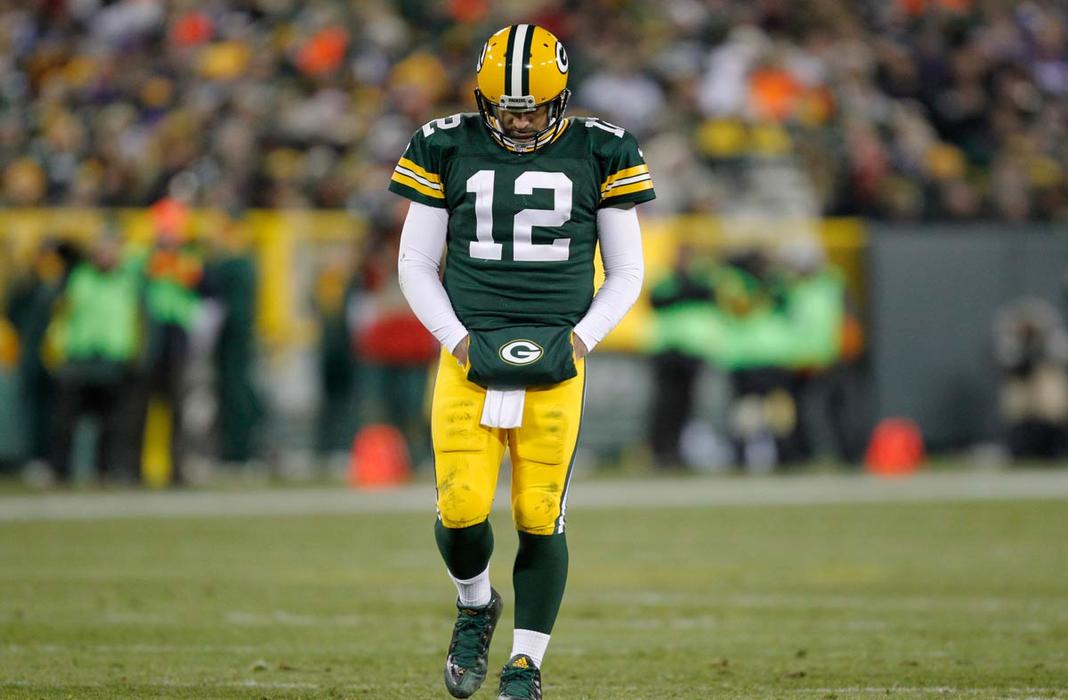 To be honest I don't think anyone truly knows Aaron Rodgers' long term plans.  Maybe not even Aaron Rodgers.  In my personal opinion I think a radical season, good or bad, would seriously make him consider retirement.  If Green Bay goes 8-9 (or even worse) in 2022-23 and misses the playoffs, that would be a drastic change from recent years and may cause Rodgers to hang up the cleats.
On the other hand, if Green Bay wins it all in 2022-23, Aaron Rodgers may feel content leaving the game after ending on a high note.  If Green Bay has a similar end as the last three years (13+ win season but a playoff exit), your guess is as good as mine if he comes back.  Either way it must be taken into consideration that 2022-23 may be Aaron Rodgers last year in Green Bay (to be honest we can say that every year going forward now).  If that is the case, Green Bay may consider adding an NFL MVP to their roster in 2023.
Is There A World Where Lamar Jackson Could Play For The Packers?
I know, I know.. this is reaching deep into the crystal ball that I don't have, but hear me out.  Just today it was announced that contract extension talks have broken off between the Baltimore Ravens and Lamar Jackson.  Jackson is one of the few players in the NFL that is representing himself, meaning he has no agent.  This was a statement from the Ravens' General Manager:
"Despite best efforts on both sides, we were unable to reach a contract extension with Lamar Jackson.  We greatly appreciate how he has handled this process and we are excited about our team with Lamar leading the way. We will continue to work towards a long-term contract after the season, but for now we are looking forward to a successful 2022 campaign."
That statement sounds a whole lot like "the Ravens don't want to pay Lamar Jackson what he is asking and we are going to play out the 2022 NFL season as is."  It goes without saying that Jackson probably isn't happy with the team not willing to commit to him long term.  An NFL MVP Quarterback going into the last year of his deal with nothing long term agreed to is pretty rare.  Especially for someone who is widely considered a top 5-7 NFL QB.  At the end of the 2023 NFL season Lamar Jackson will be an unrestricted free agent and will be able to sign anywhere he wants.
What would it take to get Ravens' QB Lamar Jackson to Green Bay?
The Packers are going to be financially on the hook for Aaron Rodgers for a few years no matter what.  However has Ken Ingalls pointed out, if Aaron Rodgers retires after the 2022 NFL season, his cap hit is only $40.3M.  I say "only" very loosely there.  It will jump up to $68M if he retires after 2024, and over $76M if he retires after 2025.  Ken described it pretty well:
The Aaron Rodgers contract is a time bomb which will leave an unavoidable financial crater in the Packers' finances when the time ultimately comes to move on. Due to the unique structure of the contract the hole gets bigger with each additional year he plays in the Green & Gold.
Lamar Jackson wants a fully guaranteed deal, similar to what Deshaun Watson got.  It is safe to say that Green Bay will be paying a hefty amount of their cap hit to both Lamar Jackson and Aaron Rodgers for a few years if this type of deal happens.  The upside?  Lamar Jackson is 25 years old and could give any franchise 10-15 years of elite level QB play.
Green Bay will field an extremely competitive roster in 2022 and beyond.  12 key players on defense are all under 30 years old.  They have one of the best RB duos in the NFL.  Consistent offensive line play, and very promising young wide receivers.  That adds up to a very attractive destination for any QB.  This type of deal would be blockbuster, to say the least… but if this is indeed Aaron Rodgers' last year in Green Bay, planning for another long term Quarterback would be huge for the Franchise.
For More Wisconsin Sports:
Follow me on Twitter at @mcquadewarnold, follow us @WiSportsHeroics, and listen to our Podcast, The Cheese Dads NOW with Legendary DT Gilbert Brown!  To read more of our articles and keep up to date on the latest in ALL of Wisconsin sports, click here!