As Packers fans probably know by now, Allen Lazard is listed as doubtful for the upcoming game against the Vikings. Since there is only a day left until the game, it seems very unlikely he steps onto the field. However, he still hasn't been completely ruled out.
If, and probably when, Lazard doesn't play, the Packers will need other players to fill his role. Rodgers left without his number one receiver means these two players will have to step up for the Packers on Sunday.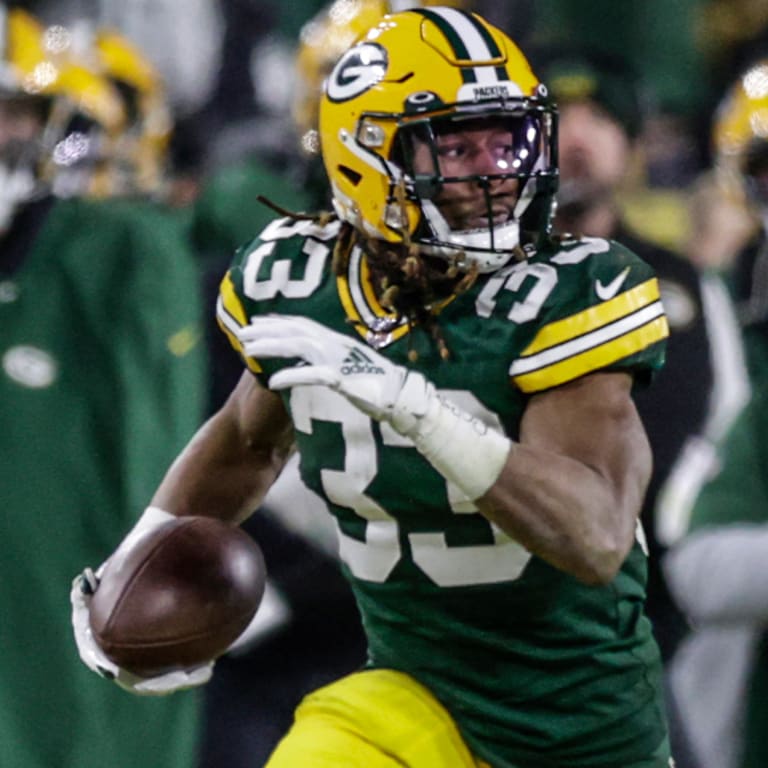 The offense on Sunday will start and end with Aaron Jones. Rodgers is obviously going to do his thing, and it is hard to imagine him not to. However, he can't do it all alone, and he will need help. Jones offers versatility out of the backfield that the Packers need against the Vikings.
Jones caught 52 balls last year for six touchdowns, which easily would classify him as a receiving back. He also added 799 rushing yards on 171 rushes, which is down from previous years because of the appearance of AJ Dillon.
Assuming the Vikings run the aggressive 3-4 people believe they are, Rodgers might have to throw the ball a bit more. This will open up more opportunities for Jones in the receiving game, especially since David Bakhtiari and Elgton Jenkins may not play. Without their stud linemen the Packers may look to run the ball more. But, they also might not have as much time as they would like in the pocket.
Nobody will have to step up more on Sunday than Watkins. If Lazard doesn't play, Watkins will slide into the lead receiving slot and he'll be poised to get more looks from Rodgers. Randall Cobb would probably struggle as the number one and Romeo Doubs isn't quite ready for that yet, so it'll be Watkins getting his shot.
Watkins has gone under the radar so far this season. His signing wasn't spoken about much and the expectations for him in 2022 haven't been high. It certainly isn't a knock on his ability, but he struggled last season. Under 400 receiving yards for a former top receiver isn't great at all.
Although, the season opener against the Vikings offers Watkins a chance to prove himself. He will be standing across Patrick Peterson and Cameron Dantzler Sr, who are both solid opponents. It won't be an easy task but a solid performance against the Vikes could really boost the confidence of Watkins.
For more:
Follow us @WiSportsHeroics for more great content. To read more of our articles and keep up to date on the latest in Wisconsin sports, click here!