After a tumultuous journey as the New York Jets offensive coordinator, Mike LaFleur is expected to find another job quicker than expected. The younger brother of Packers' head coach Matt LaFleur is reportedly expected to join Sean McVay and the Rams, according to Mike Garafolo.
Will Mike LaFleur find himself on the Rams staff for 2023?
Despite the terrible collapse of the Jets, only one person lost his job. Unfortunately for Mike LaFleur, he was blamed for the disappointing finish of the team. The offense certainly wasn't what it could've been, but Sean McVay still sees the potential in LaFleur. The Rams need to revamp their offense following a slow 2022.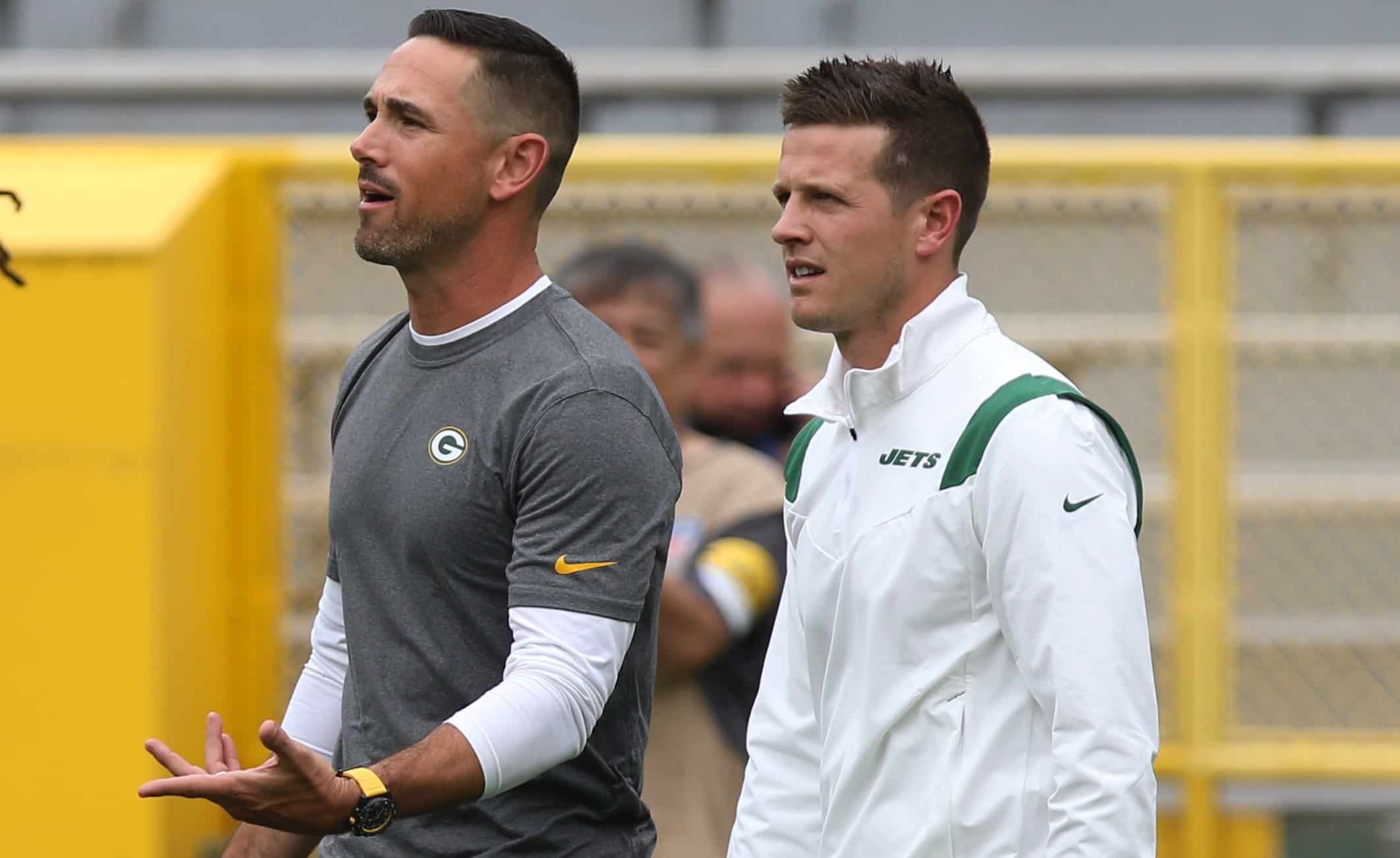 Matt LaFleur had ups and downs with the offense for the Packers in 2022 as well. However, he managed to get in a rhythm and stay at the helm for the 2023 season. The Packers and Matt LaFleur never considered adding the younger brother to the staff since there isn't a real need for him.
The exact role that LaFleur is expected to take with the Rams isn't clear. While they have an opening at offensive coordinator following the departure of Liam Coen, Garafolo wouldn't commit to giving him the position yet. McVay and the Rams are yet to announce anything about his hiring. However, Garafolo states that the two sides have been in contact. It appears that Sean McVay is leading the charge to acquire Mike for their staff.
During his time with the Jets, the team converted 34.58% of third downs and only had 79 first downs from rushing. The team also averaged five yards per play alongside allowing seven more turnovers than created. Ultimately, it was a learning experience as the young coordinator followed head coach Robert Saleh to the Jets. A new chapter with the Rams, under the guidance of Sean McVay could present a turning point for Mike LaFleur.
For more:
Follow us @WiSportsHeroics for more great content. To read more of our articles and keep up to date on the latest in Wisconsin sports, click here! Check out 97.3 The Game on iHeart Radio!