On Sunday, Head Coach Matt LaFleur gave some updates to reporters about injuries as well as Packers kicker Mason Crosby. One of the biggest and brightest updates was regarding All-Pro LT David Bakthtiari being activated off the PUP list. 
Another topic LaFleur addressed was the kicking situation and Mason Crosby's injury. Lafleur confirmed that Crosby has been kicking and working out, but wouldn't commit to taking him off the PUP list yet. It seems like Crosby has been trending in the right direction since he can kick, but he still doesn't feel 100%.
The Year to Prove It
If there's anyone on the team that doesn't need practice, it would be Mason Crosby. He is a gritty 37-year old and a 15 year NFL vet entering his 16th. He has been in moments like this multiple times before. Given last season especially, Packers kicker Mason Crosby should come into the year with a different type of focus.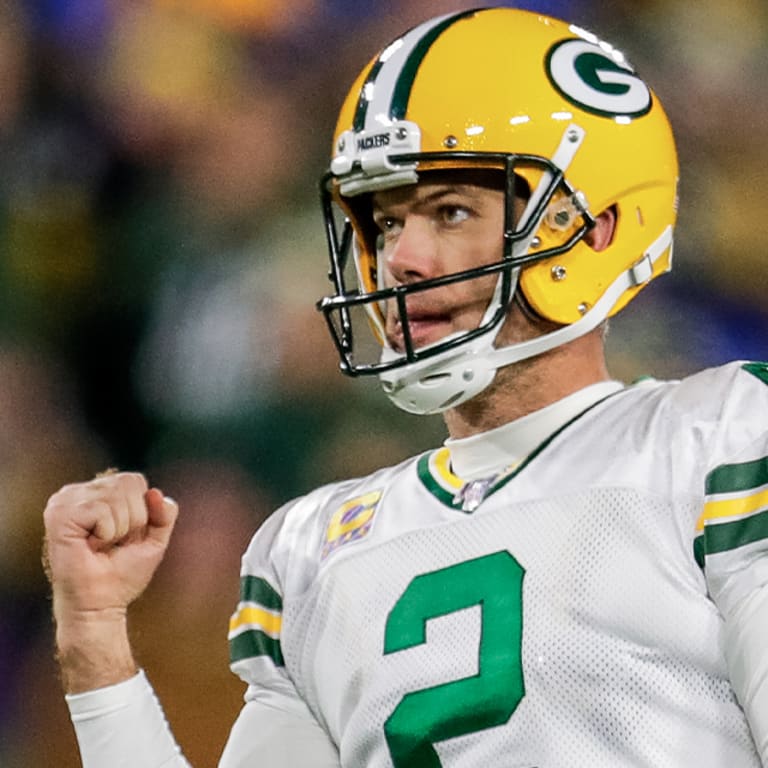 Crosby has long been one of the most reliable kickers of all time with an 81.1% career field goal percentage. In 2021, Crosby had a 73.5% field goal percentage and also saw his touchback rate drop to 45.7%. It's obvious this affected the veteran, since he chose to come back after a down year to prove himself again.
The Packers kicker is still expected to be ready for the season opener against the Vikings. He aims to provide an added boost in consistency, as well as veteran leadership. Crosby could be the backbone of this team again, and 2022 will be the year for him to prove it.
Follow us @WiSportsHeroics for more great content. To read more of our articles and keep up to date on the latest in Wisconsin sports, click here! Also, check out our merch store for some amazing WSH merchandise!