One player that has been a pretty big surprise for the Packers is Krys Barnes. He was a undrafted free agent from UCLA in 2020. He is about to be in his third year with the Packers. The team decided to bring him back by tendering him and now he will be back alongside De'Vondre Campbell at inside linebacker. The question is how good has Krys Barnes been? Also, does he have a future with the team at inside linebacker? Lets look at his career so far.
In 2020 Krys Barnes Was the Signal Caller For the Packers Defense
Krys Barnes as a undrafted rookie in 2020 was not expected to make the roster as a undrafted rookie. Not only did he make the roster but was activated on gameday for week one against the Minnesota Vikings. He was getting significant playing time and made some huge plays especially one where he blew up a screen pass on Vikings running back Dalvin Cook. Since week one, he saw the field more and ended up being the signal caller for the Packers defense. He had his ups and downs, but down the stretch played very well and came into his own. Unfortunately in the divisional round against the LA Rams, he broke his hand and tried to play through it with a club. It effected his play in the NFC Championship as the run defense couldn't stop Leonard Fornette and ended up losing the game. Overall, it was a really solid year for Krys Barnes as a rookie.
Krys Barnes Has Consistency Issues as Shown In 2021
Krys Barnes had a bit of a sophomore slump. The problem was his consistency as he could not really build off his promising rookie season. There were games where he just did not play well and looked lost on the field in pass coverage and was a liability against the run. One of his worse games was against the Arizona Cardinals. However, in some games of the 2021 season, he did show signs of how good he was in 2020. His game against the LA Rams was very good and was even making plays in man coverage against Cooper Kupp, who is arguably the best wide receiver in the game. Also, in a loss against the Kansas City Chiefs, he was flying all around the field and making big hits on the goal line. Barnes showed flashes in 2021, but needs to be more consistent.
Krys Barnes Has Been Better Then Kenneth Murray Who Was a First Round Pick
One of the inside linebackers everyone wanted the Packers to draft in 2020 was Kenneth Murray from Oklahoma. Looking back now two years later, the Packers got more value from Krys Barnes. Kenneth Murray has not really been good despite having all of the physical tools to be a great inside linebacker. In 2021, Murray was very bad and was a liability for the Chargers defense. He has missed a lot of tackles, struggled in pass coverage, and can not shed blocks. At one point, he even had to change his position to edge rusher. Even when moved to that position, he still couldn't make a impact for the Chargers. Barnes despite his inconsistencies has done much better and more of a impact then Murray has who was a first round pick.
He Has Been Just As Good and Even At Times Better Then Patrick Queen 
Patrick Queen was another one of the inside linebackers that was drafted in the first round. It can be said that Krys Barnes has been just as good or even better then Patrick Queen. Yes looking at Queen's stats they say he is better then Barnes, however they do not tell the whole story. According to Pro Football Focus, Barnes has had higher grade then Queen in the last two seasons. Queen had a pretty bad 2021 campaign, especially in the second half of the season. He has not been the game changer the Baltimore Ravens though they were getting. In addition, there is a reason why the Ravens signed Bobby Wagner in free agency that kind of says where Queen is at right now.
Krys Barnes Future With the Packers is Up In the Air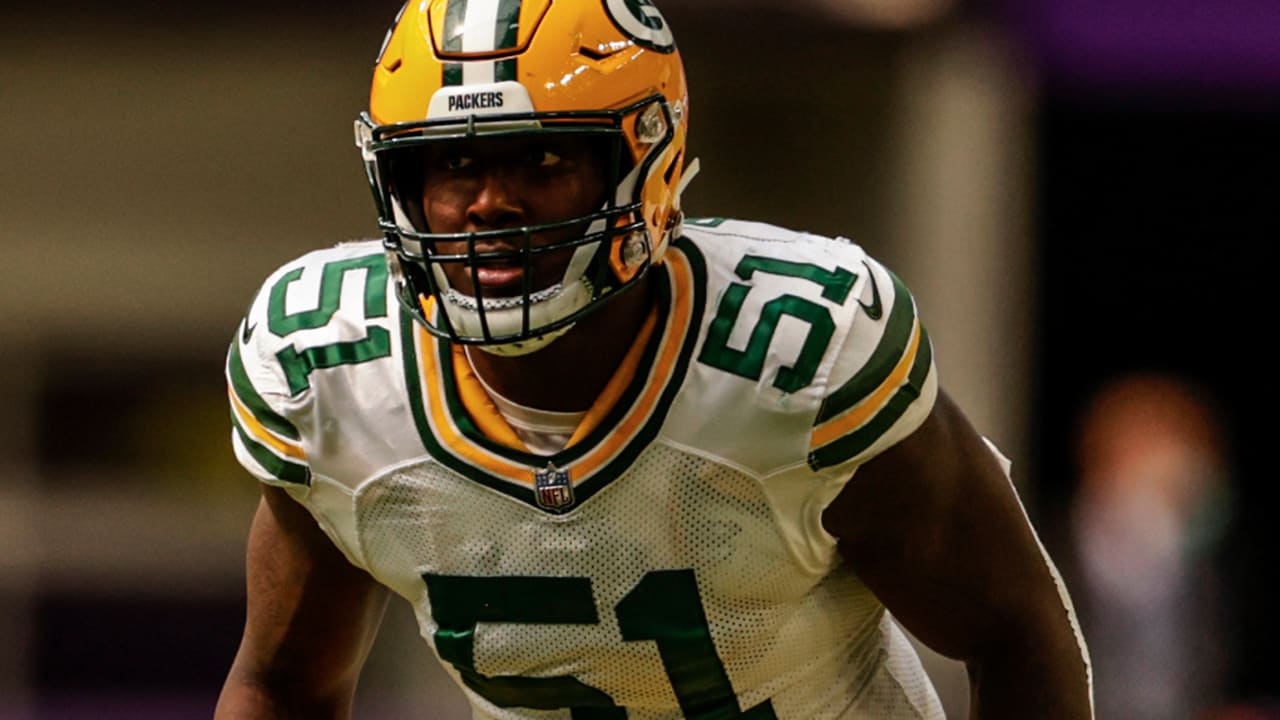 When it comes to Krys Barnes, his future with the team is up in the air. Yes he has shown flashes, but has not been consistent. This season will be a make or break for him. With De'Vondre Campbell next to him and familiarity with Joe Barry's system, he can have a breakout season. The Packers could also draft an inside linebacker especially with the four premium picks they have in the first and second rounds. He has to show that he can be the long-term answer alongside Campbell at inside linebacker. This season, Kyrs Barnes will be one of the players to watch as he is in a crucial year with the Packers.
[pickup_prop id="22316″]
For More…
Follow me on Twitter at @CarlosS29143608 and follow us at @WiSportsHeroics for more content. To keep up on all of your favorite sports in Wisconsin, click here! Also, check out our merch store for some amazing WSH merchandise!