Wisc#19 Wisconsin stays home this week to take on the Washington State Cougars. After a 38-0 convincing win last week, the Badgers look to add on against a power five opponent. Game time is 2:30 PM CST on FOX. Here is what the Badgers need to do against the Cougars to begin the season 2-0.
Win the Turnover Battle against the Washington State Cougars
Wisconsin did a good job last week with zero turnovers. They forced Illinois State to turn the ball over twice. Both were courtesy of an interception. The Washington State Cougars turned the ball over early in the game last week against Idaho. It ended up being a 45-yard return for a touchdown.
It's pretty simple. Whoever can take care of the ball better will either win or will have a shot at pulling the upset. I'll let you decide which team I'm referring to. Graham Mertz needs to remain clean in the pocket and not force throws. It's a run-first offense, so anything they can do to keep the Cougars' defense honest will only help them in the run game.
Special Teams
The Washington State Cougars was also shaky on special teams last week. They missed a 51-yard field goal and a 23-yard field goal near the end of the Idaho game to put the game away. As a result, Idaho drove all the way downfield. The Cougars were fortunate enough to intercept the ball to win the game.
I really like what Isaac Guerendo did as the kick returner last week. Although he only had one chance to return the ball, it was a solid return, and we saw his speed. On the other hand, Dean Engram was shaky as the punt returner. He'll need a better performance Saturday.
Contain Washington State Cougars QB Cam Ward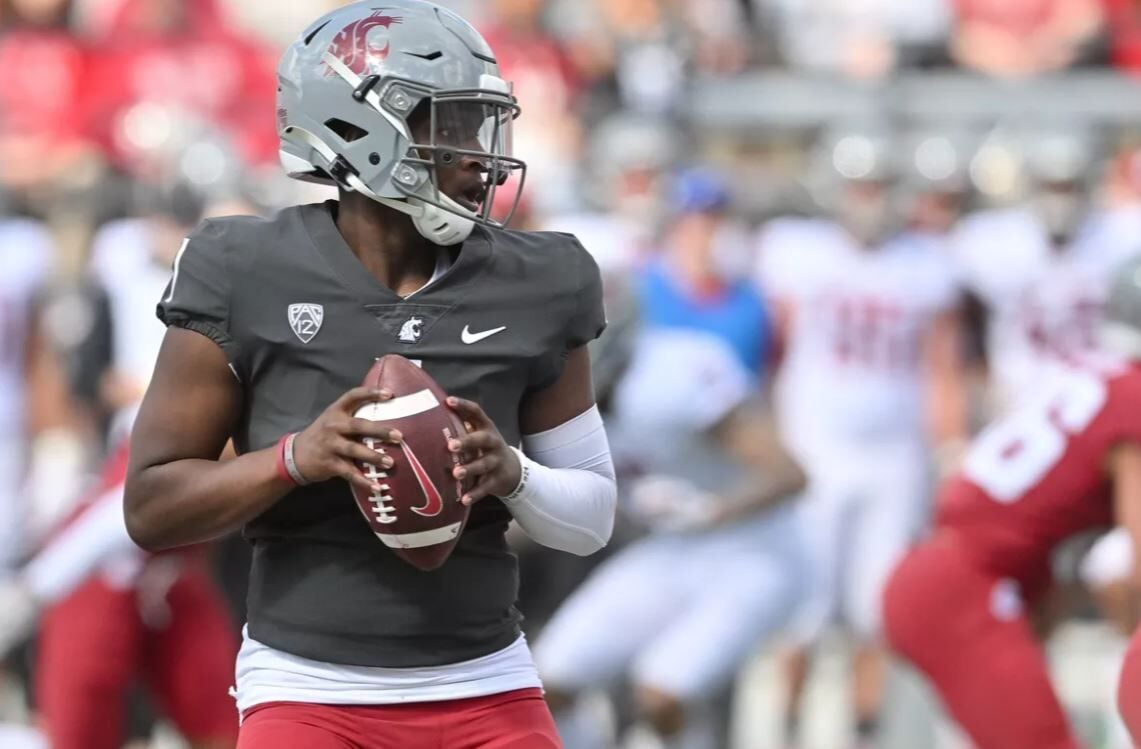 There's no doubt quarterback Cam Ward is the player Wisconsin needs to contain. Last season, he was a finalist for the FCS Heisman award. He's no slouch player, and he's earned the attention of the Wisconsin defense. Will Wisconsin put pressure on him or contain him in the pocket? If I'm Jim Leonhard, I'm attacking Ward early with different stunts and blitz packages. I don't want him to be comfortable and develop an early rhythm
Prediction
I'm pretty confident in Wisconsin coming into this game. I like what they did last week. The mistakes were limited, and they did a lot of the little things right. The Badgers can be pretty hard to beat when they are in a routine and rhythm, and that includes for the Washington State Cougars.
Cam Ward has the potential to be a game changer, and I wouldn't sleep on the run game or the Cougar defense. They are a defensive-minded team and will look to make Wisconsin uncomfortable early. If Graham Mertz gets to a start like he did last week, there shouldn't be an opportunity for an upset.
I don't think the Badgers cruise like last week, but I don't see an upset in Madison this week. – Dylan Buboltz
Badgers- 31 Cougars 17
The Washington State Cougars will be a much tougher opponent than Illinois State. In their season opener, the Washington State Cougars survived a scare from Idaho and will travel to Madison as 17.5-point underdogs. My prediction for Saturday afternoon is another dominating performance for the Badgers. Washington State is a formidable PAC-12 opponent, however, isn't on the same level as Wisconsin.
My only worry for the next couple of weeks is the players looking forward to the early season clash with Ohio State looming on the schedule. I've got Wisconsin taking down the Washington State Cougars 31-10 in Saturday's match-up with another huge performance from Braelon Allen. – Griffin Gamble
Follow me on Twitter @DylanBuboltz and follow us @WiSportsHeroics for more great content. To read more of our articles and keep up to date on the latest in Wisconsin sports, click here! Also, check out our merch store for some amazing WSH merchandise!