After the largest comeback in program history, the Badgers head to Columbus as they face off against #21 Ohio State.
Wisconsin is coming off a 64-59 victory where they trailed by as many as 22 points. Sophomore guard Johnny Davis led all scorers with 23 points, including the go ahead three pointer with 1:18 left. Along with Davis, freshman Chucky Hepburn closed out the game going 4-4 from the free throw line. Although all seemed lost at half, Wisconsin never quit and once again came from behind to pick up the win.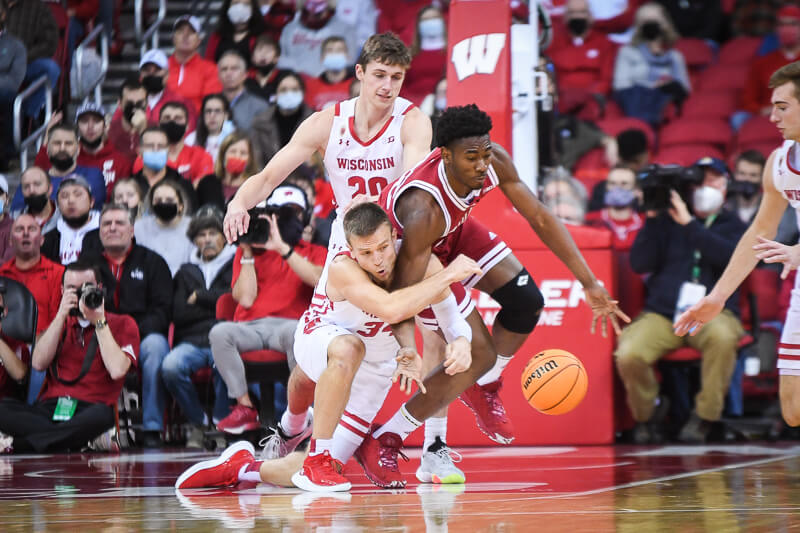 For Ohio State, this week falls as one of their busiest stretches in their schedule, featuring three games in six days . Following their 76-64 over Big Ten foe Penn State, the Buckeyes cruised to an 85-74 victory over non-conference foe Towson. Senior forward Kyle Young led Ohio State in both games with 16 and 18 points. Along with Young, junior forward EJ Liddell finished in double figures and was a huge contributor at the free throw line and grabbing rebounds.
Tip off between the Badgers and Buckeyes is set for Saturday at 11am. Fans can catch the game on the Big Ten Network.
Containing Ohio State's Elite Offense
Although the Buckeyes aren't very flashy on offense, it's one of the most efficient in the nation. Averaging 76 points per game, Ohio State is top 30 in field goal percentage and top 25 in three point percentage. With a senior led group like the Buckeyes, it's easy to see why their one of the strongest teams in the Big Ten. Especially considering they've battles through injuries to talented forward Seth Towns and guard Justice Sueing.
So what can Wisconsin do to contain such a talented offense? Well the biggest thing will be containing Ohio State from three point range. The Buckeyes have made ten or more three pointers in five of their nine games this season. When contained, Ohio State is much more vulnerable.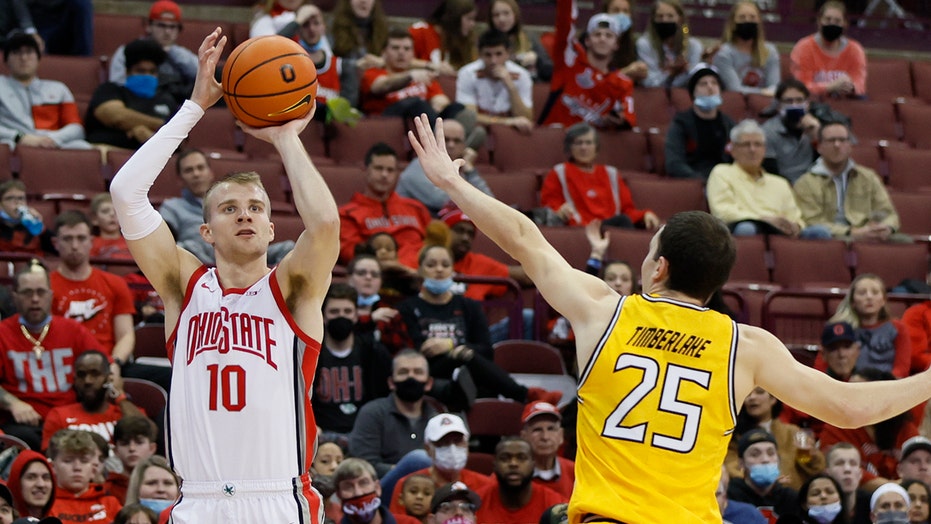 Including their three point shooting, Ohio State is a very good passing team, averaging over 15 assists per game. They work the basketball inside out and attack the lane very well. Closing out and help defense will be the key for the Badgers defense. In half one against Indiana, Wisconsin struggled mightily defensively and their help defense was a big culprit. If the Badgers can lock down like they did in the second half, they have a chance at containing this Ohio State offense.
No Slow Starts on Offense
Although we saw Wisconsin's greatest comeback in nearly a half century, we can't ignore the slow start that happened in the first half. The Badgers made just one three point attempt in the first half and shot 30% from the field. Eventually Wisconsin would prevail but on the road in Columbus, this is one thing they can't afford.
I know what all of you are going to say. "This team gets off to slow starts but come back strong in the second half". I'm all about just as much as the rest but now is doesn't get any easier from this point on. Especially against a talented team like Ohio State.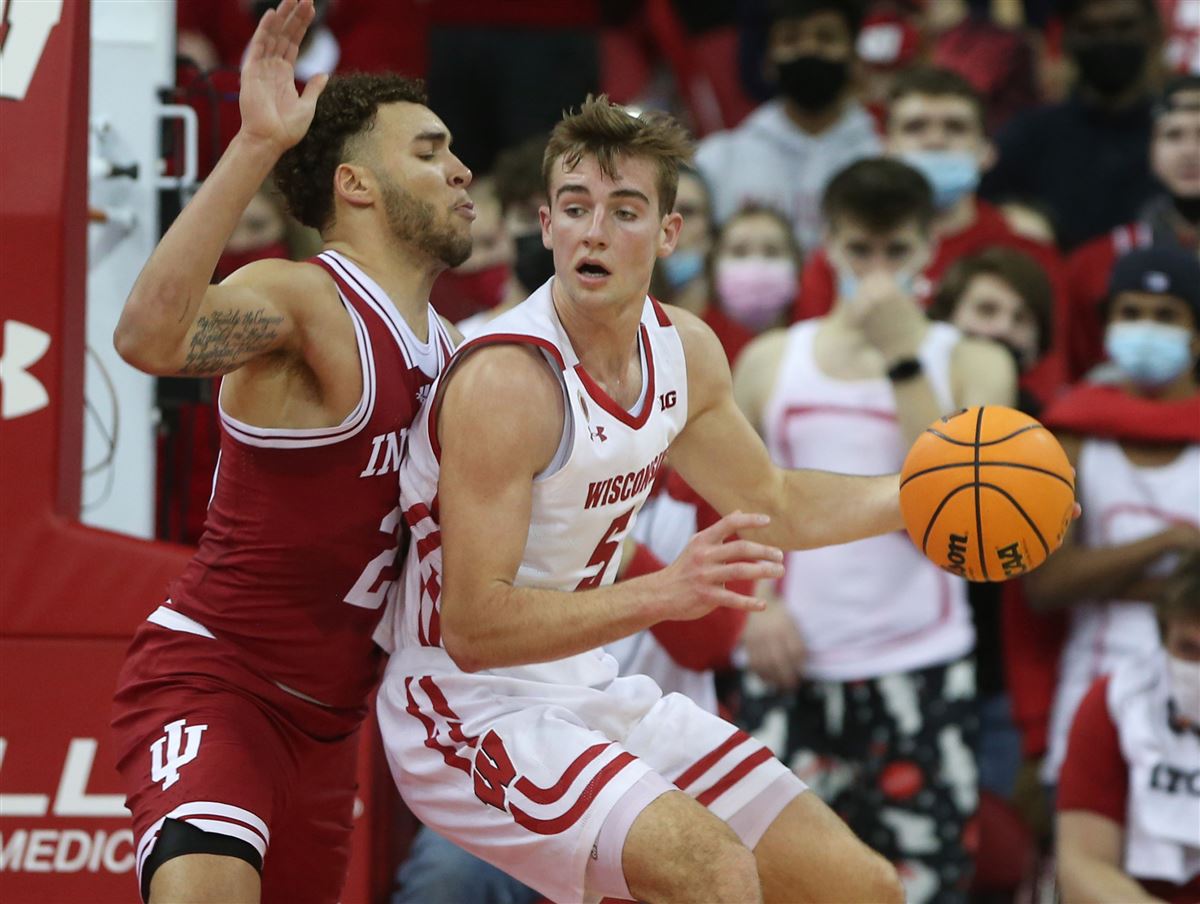 In order for the Badgers to come out on top, there's two things that need to happen. First, they need to find ways to get production from their bench more often. Wisconsin's unsung hero was graduate transfer Chris Vogt. Along with his stellar defense he provided nine points and six boards. At times there's been flashes of what this bench could be. However they need to see more from the reserves under Gard. Second, the Badgers offense needs to work through the post. Wisconsin plays their best when their big men or guards are able to get to the block and fight for a basket. Easier said then done against a length and physical Buckeyes team but this is the recipe for success.
Win the Rebound Battle
One of the Badgers strongest traits is their ability to rebound. From what seemed to be a struggle a season ago, this year is a complete difference. Wisconsin currently averages 37.2 rebounds per game and rank in the top third in the nation in this category. Along with the overall effort, they also rank in the top third in offensive rebounds averaging 10.3 per game.
Although Ohio State matches up better with their length, it's surprising to see that they're less than average in rebounding as a group. The Buckeyes average just 34.8 boards per game and 8.7 offensive boards per game. Both stats rank in the bottom half in the nation. It's important to note though that these could be flawed in a few ways. One, Ohio State is a much better offensive so they don't need to be as aggressive on the offensive end for rebounding. Two, the Buckeyes have been missing some of their players in that department due to injuries.
In the end, the little things are going to matter, especially a game like this on the road. When Wisconsin has had second chances, they've been able to find success whether it's reloading a new possession or getting to the free throw line. Effort is key and it's clear this Badgers team has it. Rebounding will be crucial to their success on Saturday.
Prediction
Even though the Badgers were picked to finish tenth in the Big Ten this year, they're exceeding expectations by a long shot. With a Maui Invite tournament crown and big wins against Marquette and Indiana, this team has no quit. It's exciting as a fan but like Jim Polzin wrote earlier this week, we have to be cautious going forward.
Now, before you come after me here, it's a fair point. With such a young and inexperienced roster, Big Ten play doesn't make this any easier. The conference currently has four teams currently in the top 25 and four more receiving votes. The conference may have gotten off to slow starts expectation wise heading into the year but that could change as the season goes on.
Turnovers will be an important thing to keep an eye on with Ohio State. In losses, the Buckeyes average 15.5 turnovers per game. The only time when Ohio State turned it over more than 13 times and won was their last game against Towson. With Wisconsin's strong defense, it could pose a problem for a talented offense. Throw in the Badgers ability to not only get to the free throw line but shooting nearly 80% from there, it may just be the difference maker down the stretch.
With all that, I have a hard time going with Wisconsin for Saturday's matchup. You can be upset with me but this Ohio State team is one tough cookie to beat. The Badgers passed their first true road test beating Georgia Tech but in the end the Buckeyes are much stronger team than them. I expect the Badgers to keep it close. They never go down without a fight but I'm rolling with the Buckeyes for Saturday.
Final Score: Ohio State 71, Wisconsin 65
For More Great Wisconsin Sports Content
Follow me on Twitter at @bennyboy615 and follow us @WiSportsHeroics for more great content. To read more of our articles and keep up to date on the latest in Wisconsin sports, click here!