The Packers return home to Lambeau Field this week. They return home to play the Washington Football Team. Washington is coming off a blowout loss to the Kansas City Chiefs. Washington, despite their record, has a talented football team. The Packers can not overlook Washington even if they are 2-4. Here is the key to winning against Washington.
Key#1- Stop A Very Talented Pass Rush
The Packer's offensive line has faced a lot of dominant pass rush groups this year. This week is no different as they face a good pass rush in Washington. They are led by pro bowl pass rusher Chase Young who is a true game wrecker. They have two dominant interior defensive tackles in Johnathan Allen and Daron Payne. Despite the blowout loss, this group sacked Patrick Mahomes four times and had had numerous quarterback hits on him. They can take over a game, and the Packers did have some struggles against the Chicago Bears pass rush. The Packers once again along the offensive line have to answer the bell or it will be a long day for Aaron Rodgers and the offense.
Key#2- The Packers Have To Contain Curtis Samuel and Terry McLaurin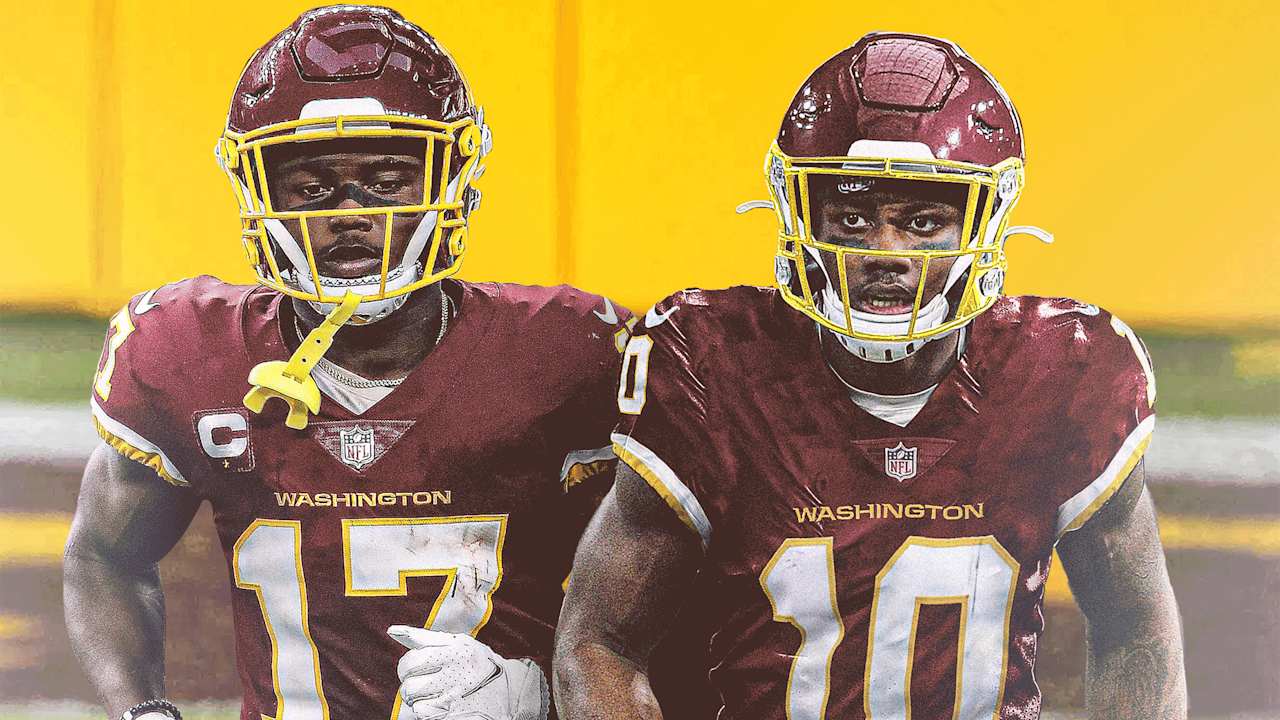 The Packers defense, especially the secondary, has another challenge against two talented receivers this Sunday. The Washington Football Team has an incredible duo of Terry McLaurin and Curtis Samuel at wide receiver. Terry McLaurin is arguably the best player on Washington's offense. He is a very underrated wide receiver. He has put up elite numbers despite the questionable play at quarterback. Curtis Samuel has been injured so far and only has played in two games this season. However, he brings another dynamic element to the Washington offense. The Packer's secondary, whether Kevin King and Darnell Savage are back or not have another tough challenge ahead this Sunday.
Key#3- Antonio Gibson Is A Dynamic Player The Packers Need To Slow Down
The Packer's run defense has been up and down this season. They ranked 13th in the NFL. It will be tested as they will face talented young running back Antonio Gibson this Sunday. Gibson is an up-and-coming back that can do damage to opposing defenses in the run and pass game. The Packers did have struggles stopping the run against the Chicago Bears and that has to change this week. If the Packers can not contain Gibson this Sunday, the defense will be in trouble.
Key#4- Get Pressure on Taylor Heinicke And Keep Him In The Pocket
The Packers have a good challenge against Washington Football Team's quarterback Taylor Heinicke. He is a player that has proven to be a capable starting quarterback in the NFL. He has struggled lately, however, the Packers can not overlook him. Remember, he is the guy that went toe to toe with Tom Brady in the wild card game last year.
The Packers have to get constant pressure on him this Sunday as if he has time he can do real damage on their defense. Like Justin Fields, he is a mobile quarterback that the Packers have to keep in the pocket as he can do damage with his legs. The Packers defense needs to find a way to get consistent pressure on Taylor Heinicke and keep him in the pocket this Sunday.
[pickup_prop id="13708″]
For More
Follow me on Twitter at  @CarlosS29143608 and follow us at @WiSportsHeroics for more content. To keep up on all of your favorite sports in Wisconsin, click here!