Just a day after signing his four-year maximum contract extension Jrue Holiday has been named the Eastern Conference player of the week. Holiday has been performing at an extremely high level recently.  Jrue has done a masterful job leading this offense with Giannis battling injury.
NBA Players of Week 15: Mavericks' Luka Doncic and Bucks' Jrue Holiday.

— Shams Charania (@ShamsCharania) April 5, 2021
Jrue's Dominance Continues
It should come as no surprise why Holiday was named the player of the week as he has been nothing short of dominant. In the last week, Jrue has averaged 26.8 points, 8.5 assists, 5.8 rebounds, and 2.5 steals per game. His shooting splits are also incredible. Holiday shot 63% from the field, 46% from behind the arc, and 86% at the free-throw line. The number of steals he averaged is just astounding and is a testament to his defensive ability. Holiday is currently the league leader in steals. Averaging over 2 steals per game is nothing to scoff at. Jrue is elite on the offensive and defensive end.
Holiday scored 33 points in a win on Saturday against the Sacramento Kings. His 33 points were his new season-high and the most points he has scored since March of 2020. Not only that, but Holiday earned back-to-back double-doubles for the first time since February of 2020.  Holiday has continued to improve and shows no signs of slowing down.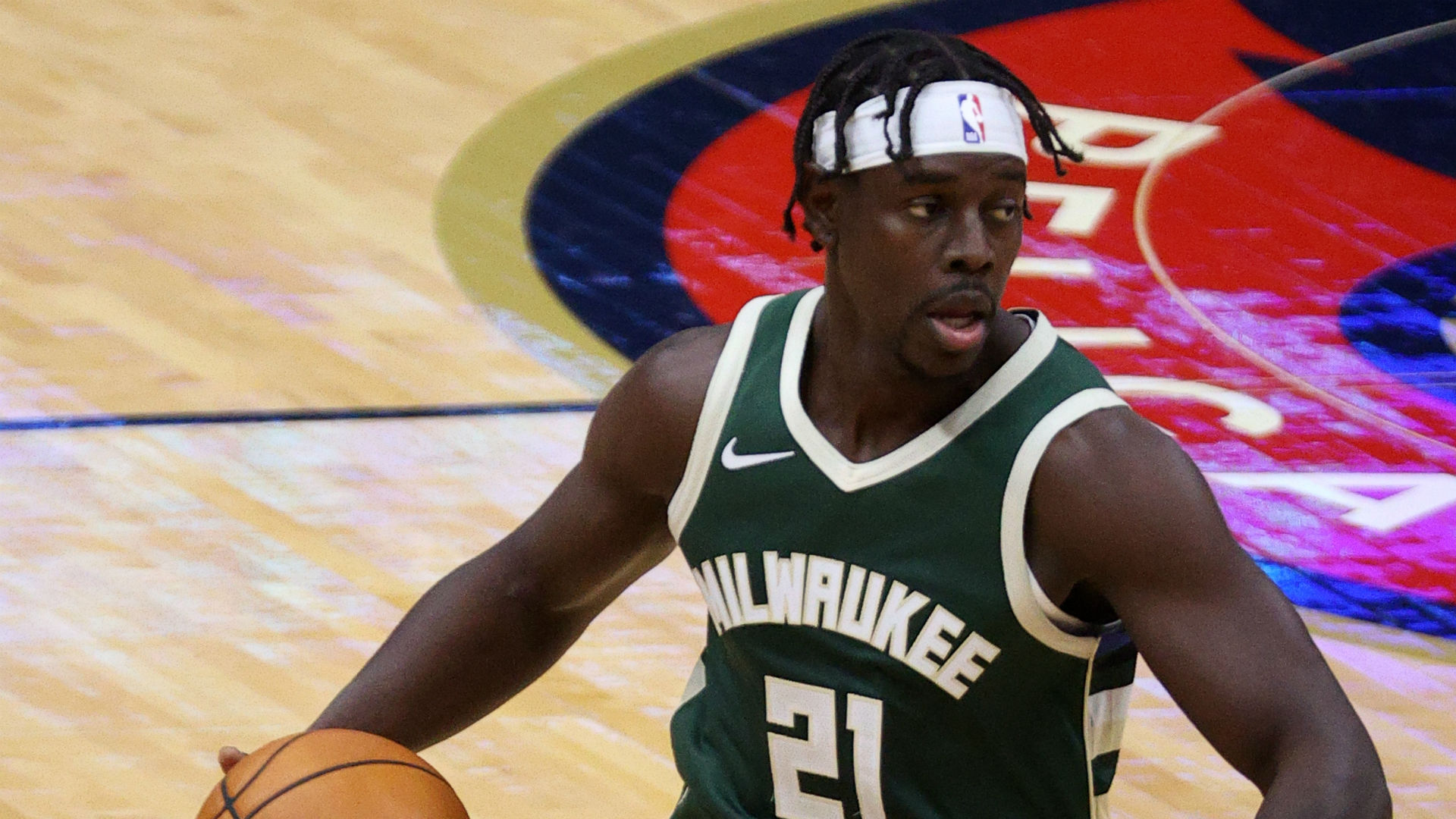 Holiday has joined Giannis Antetokounmpo as Bucks to earn Player of the Week honors this season. Giannis has earned that title three times thus far. Furthermore, this is Jrue's first time earning Player of the Week in his NBA career. Not only that, he is the first Buck not named Giannis to win Player of the Week since Khris Middleton in January of 2018. Needless to say, Jrue has been incredible over this past stretch, and the honors are absolutely deserved.
[pickup_prop id="3591″]
Conclusion
Holiday has earned his payday and is now recognized by the NBA as the Player of the Week. It was a great week for Jrue. He has been praised by many NBA players for his abilities and now has earned the respect from the league as well. The Bucks will be facing off against the Golden State Warriors on Tuesday night as he looks to continue his run. Congrats Jrue!
Jrue Holiday Booking Agent Contact Information
Call Mayfield Sports Marketing at 262-366-8188 to schedule Jrue Holiday for your corporate appearance or product promotion. Our booking agents will work on your behalf to get you the best price for your desired sports speaker.
Mayfield Sports Marketing has earned a reputation of being the one to call for booking top athletes to speak at events and trade shows. To learn more about Jrue Holiday appearance cost and booking fee, please call us today. www.MayfieldSports.com
Follow for more great content!
Follow me on Twitter at @JakeJMaier and follow us @WiSportsHeroics for more Wisconsin sports content. Check out our merch page. Use promo code WISCO at checkout for $1 off!  To read more of our articles and keep up to date on the latest in Wisconsin sports, click here!