The Green Bay Packers made the decision to move on from defensive coordinator Mike Pettine.  After losing two straight NFC Championships, it was clear that the defense would not take the leap it needs to become a Super Bowl defense under Pettine's leadership.  Head coach Matt LaFleur has said that the search for the new defensive coordinator will be thorough.  This means many candidates will be considered and the process will not be fast.  However, it just might be that the answer the Packers are looking for is already on staff.
Defensive Backs Coach- Jerry Gray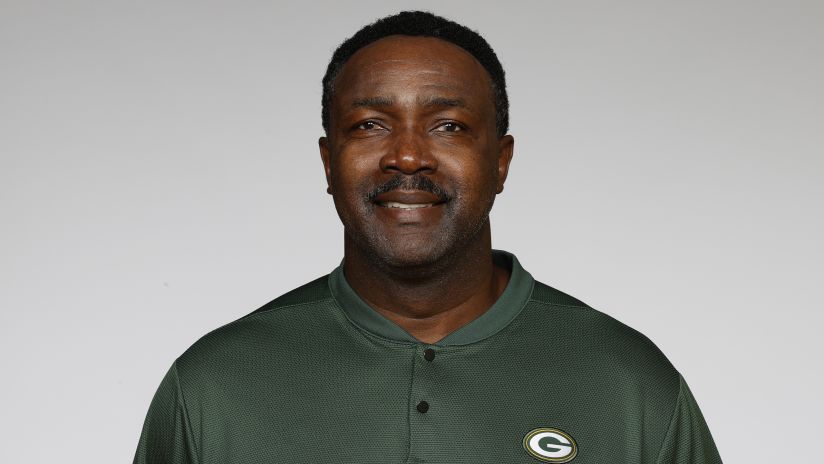 Without a doubt, the top candidate already on staff for the job is Jerry Gray.  Gray has been a defensive coordinator before.  He held the position for the Tennessee Titans from 2011-2013.  In 2011, his defense was the eighth-best scoring defense, allowing just 19.8 points per game.
[pickup_prop id="3830″]
From 2014-2019, Gray was the defensive backs coach for the Minnesota Vikings.  During that time, the Vikings' passing defense ranked in the top ten four times.
Gray enjoyed similar success with the Packers in 2020.  While the run defense was suspect for much of the season, the passing defense was overall quite good.  In fact, the Packers' passing defense ranked seventh in the NFL last year.  Last season, it had ranked 14th.
One final point that Gray has going for him is how he has brought out the best in Darnell Savage, Adrian Amos, and Jaire Alexander.  All three players made huge strides in 2020, and could be even better with him running the whole defense.
Outside Linebackers Coach: Mike Smith
Another highly regarded coach on the Packers' staff who may be considered is outside linebackers coach Mike Smith.  Smith, a former linebacker himself, is still a young coach but has been working wonders with the Packers' pass rushers.
Under Smith's guidance, Za'Darius Smith and Preston Smith had breakout seasons in 2019.  This year, Za'Darius Smith made the Pro Bowl.  In addition, Rashan Gary improved mightily in his second season working with Coach Smith.
Under Mike Pettine, many fans bemoaned the fact that the Packers did not blitz very often.  As a former linebacker and current linebacker coach, it may be that Smith will utilize the blitz more often.  With Za'Darius Smith and Rashan Gary, it may be a very good strategy.
Defensive Line Coach: Jerry Montgomery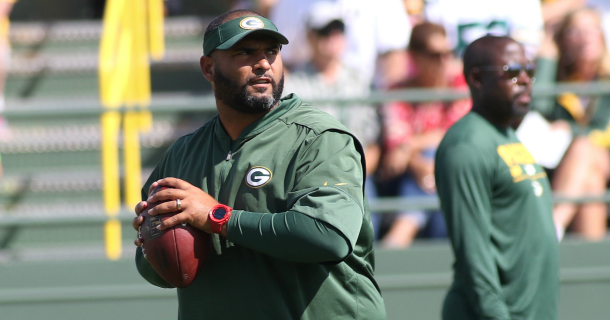 Jerry Montgomery has shown a lot of loyalty to the Green Bay Packers, who offered him his first NFL coaching position in 2015.  After the 2018 season, he was offered an opportunity to join Jimbo Fisher's staff at Texas A&M.  He turned down the role and was promoted to be the Packers' defensive line coach.
In his earlier days as a defensive assistant with the Packers, his work with Kenny Clark and Mike Daniels was credited for unleashing their potential.  Last season, in 2019, Clark made his first Pro Bowl under Montgomery's guidance.
Montgomery is known for being able to unlock the best in his players regardless of where they are taken in the draft.  That was put on display again this season, as Kingsley Keke became a force on the line.  Keke recorded four sacks as an interior lineman, and is only getting better.  The Packers could use a coach like Montgomery as their leading defensive coach.  If Montgomery does not get this job, the Packers will certainly do their best to keep him on staff.  It won't be long before he gets a coordinator job somewhere else, though.
For a list of possible external defensive coordinator candidates, click here.
For More Great Wisconsin Sports Content
Follow me on Twitter at @theotherAdams14 and follow us @WiscoHeroics1for more great content. To read more of our articles and keep up to date on the latest in Wisconsin sports, click here!