Draft grades are handed out, immediately, after training camp, during the season, after the season, and so on. There are two methods that should be used when grading a draft, and timing of those methods is important. 
Plan Heading Into the Draft
In the 2017 NFL Draft, Green Bay had the 29th overall pick, coming off the run to the NFC title game in Atlanta.  They were in desperate need of secondary help, well…defensive help in general.  The Packers had their choice between local boy TJ Watt or the tantalizingly tall and athletic Kevin King.  Choosing to trade down knowing one (or both)would still be available, TJ Watt ended up being the obvious choice.  This one the fans got right. However, the plan at the time was Watt or King. Ted Thompson chose to add draft capital while getting one of his guys.
Another example, is the 2018 NFL Draft. After a disappointing 7-9 season, Green Bay had the 14th overall selection. Gutekunst, like his predecessor, decided to trade back, obviously having plenty of his targets available.  Or his one target he felt confident enough would be there much later. He netted an additional 1st round pick in that trade, with New Orleans. However, after the Saints drafted DE Marcus Davenport (many Packer fans wanted to select him), then went a Tackle, Linebacker, and likely a target of S Derwin James.  That prompted the current GM to trade back up with Seattle, ultimately picking CB Jaire Alexander.  This time, so far, the plan had played out.
While there are countless examples, selecting these gives a glimpse as to the Packers' draft plans prior to the action.  In 2017, the plan was to take the remaining player left between Watt or King.  When both were there, instead of picking one, Thompson decided to trade back and still get one.  The plan was executed.
Similarly in 2018 – the Packers obviously wanted Jaire Alexander and felt he'd be there later than 14.  They decided to trade back, netting another 1st round selection in the process.  The difference is this time there was only one player they wanted left with many picks prior to their next.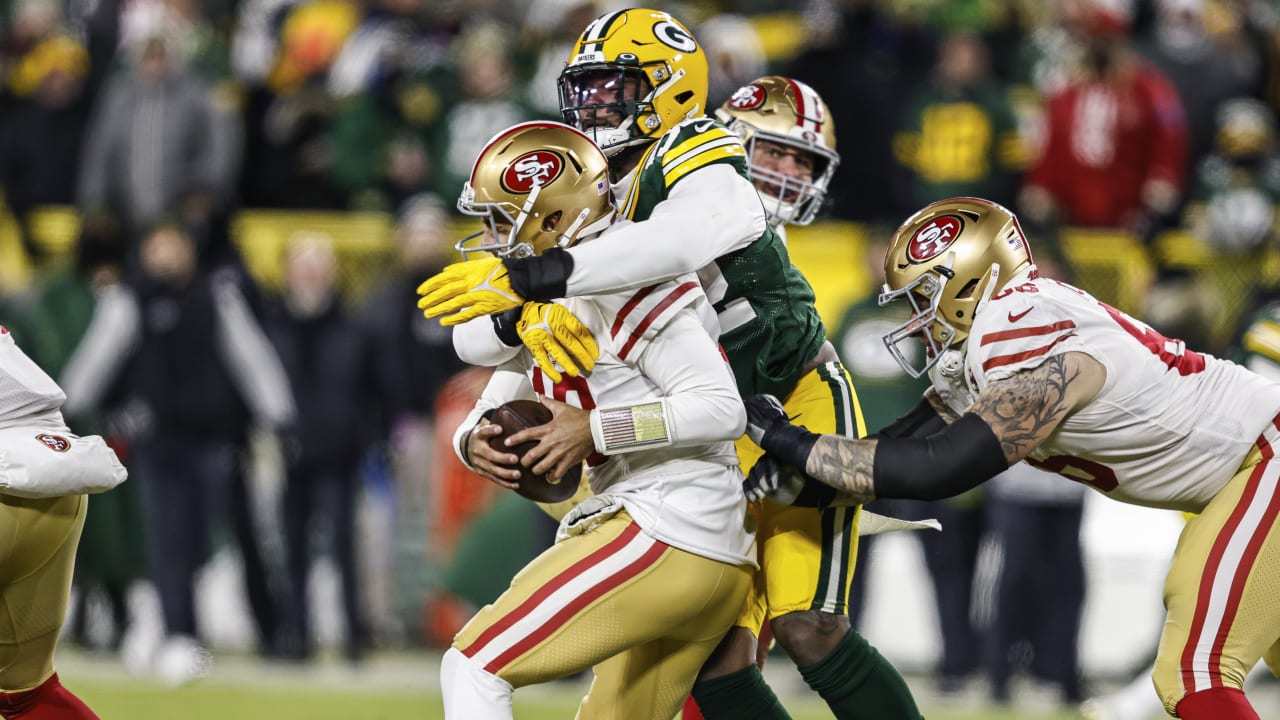 Hindsight is 20/20
As stated above, looking back 3 years is a long enough tenure to decide whether a player is a "hit" or "bust."  That takes us to the 2019 NFL Draft, where the Packers had three picks in the top 44, two of which were 1st rounders.  The Packers decided to select Rashan Gary with the 12th overall selection.  A mega-raw, no ceiling potential edge rusher that had injury concerns was all the baggage that came with the Michigan standout.  Some fans (yours truly) wanted DL Christian Wilkins from Clemson.  Both would've helped, at a position of "need," with time to tell, we now know that Gary was the proper selection.  Not too far off from the Watt vs. King picks.  
It seemed the Packers went "Best Player Available" (BPA) this entire draft and just let the draft come to them.  Brian Gutekunst hit on 50% of his draft picks, which is pretty solid, considering "good" is about 40-45%.  Everyone defines "hit" differently, but simplicity, let's just assume that if the player is still on the roster 3+ years later, he's a "hit."  Green Bay still employs: Rashan Gary; Darnell Savage; Elgton Jenkins.  I included DE Kingsley Keke as a "hit," because he was the 2nd best DL on the roster, but missed time for "personal matters" and Covid – then was cut 3 days before the playoff game vs. San Francisco. 
When you're looking at the 2022 Packers Draft, keep in mind the plan heading into the Draft.  While it may be tough, the teams that are perennially "good," don't reach for a player or draft for need with the idea they'll fill that need this season.  The Packers have done a solid job, about as good as any, at drafting, reason being is they have great scouting and stick to their plan.
For More Wisconsin Sports Content:
Follow me on Twitter at @NickZurich and follow @WiSportsHeroics as well for more great Wisconsin sports content! To keep up to date on the latest in Wisconsin Sports, click here! Also, check out our merch store for some amazing WSH merchandise!