The Green Bay Packers traded up in the second round to select Christian Watson with the 34th overall pick. While general manager Brian Gutekunst has some high expectations for Watson, the Packers' history of second round wide receivers advise to temper those expectations. While most of these wide receivers went on to have spectacular careers, their rookie seasons were, in a word, forgettable. This does not bode well for Christian Watson and the Packers, who are trying to replace one of the players on this list: Davante Adams.
*Note: For purposes of this article, research went back to the 1996 NFL Draft.
1996 NFL Draft: Derrick Mayes
The Green Bay Packers selected Derrick Mayes with the 56th overall pick in 1996. It was a fortunate thing for Mayes as the Packers won the Super Bowl in his rookie year. While the Packers went on to be competitive for years, the same cannot be said of Mayes.
In his rookie season, Mayes played in seven games. He caught six passes for 46 yards and two touchdowns. He played for the Packers until 1998. Green Bay traded him to Seattle for a seventh round pick. Mayes played for Seattle for two seasons before his career ended.
2001 NFL Draft: Robert Ferguson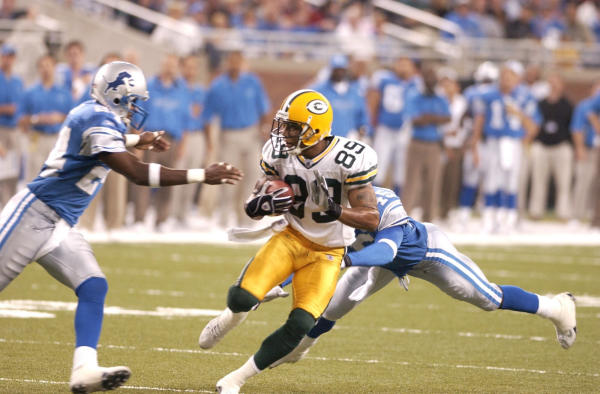 Robert Ferguson was the 41st overall pick in the 2001 NFL Draft. If Derrick Mayes' rookie season was not productive, Ferguson's was practically non-existent. Ferguson played in one game and did not record any catches. However, he did end up playing for the Packers for six seasons. That being said, he never had more than 520 receiving yards in a season, which he accomplished in 2005.
2005 NFL Draft: Terrence Murphy
If one thing can be said about Derrick Mayes and Robert Ferguson that cannot be said about Terrence Murphy, it's that they played more than one year in the NFL.
Terrence Murphy was pick number 58 in the 2005 NFL Draft, the same one that saw the Green Bay Packers take Aaron Rodgers in the first round. Rodgers never got to play with his fellow draftee. After five receptions for 36 yards in his rookie season, Murphy never saw a NFL field again. Of course, that was not his fault. He suffered a bruised spinal column in his third-ever game, effectively ending his career.
2006 NFL Draft: Greg Jennings
When Packers fans today talk about the success the team has had in drafting wide receivers in the second round, what they really mean is that the team has done well doing so since 2006. That is when the Packers took Greg Jennings with the 52nd overall pick.
Unlike many players on this list, Jennings had a noticeable effect on the offense right away. He caught 45 passes (on 104 targets) for 632 yards and three touchdowns. Jennings, of course, won a Super Bowl with the Packers and ended with 6,537 receiving yards in seven seasons.
2008 NFL Draft: Jordy Nelson
One of the most beloved players in recent Packers history, Jordy Nelson was selected 36th overall. He was the Packers' first pick in that draft. Nelson played in all 16 games of his rookie season. He had 33 receptions for 336 yards and two touchdowns.
It was not until 2011 that Nelson burst onto the scene as a premier go-to wide receiver. In fact, his stats that season (68 receptions, 1,263 yards, 15 touchdowns) almost doubled his career numbers during his first three seasons (100 receptions, 1,268 yards, six touchdowns).
2011 NFL Draft: Randall Cobb
Perhaps on of the most popular players on the team right now, Randall Cobb was the 64th overall pick in the 2011 NFL Draft. Cobb had a relatively productive rookie season. He had 25 receptions for 375 yards and a touchdown. The next season, 2012, was when he emerged as a real weapon. That year, he had 80 receptions for 954 yards and eight touchdowns.
2014 NFL Draft: Davante Adams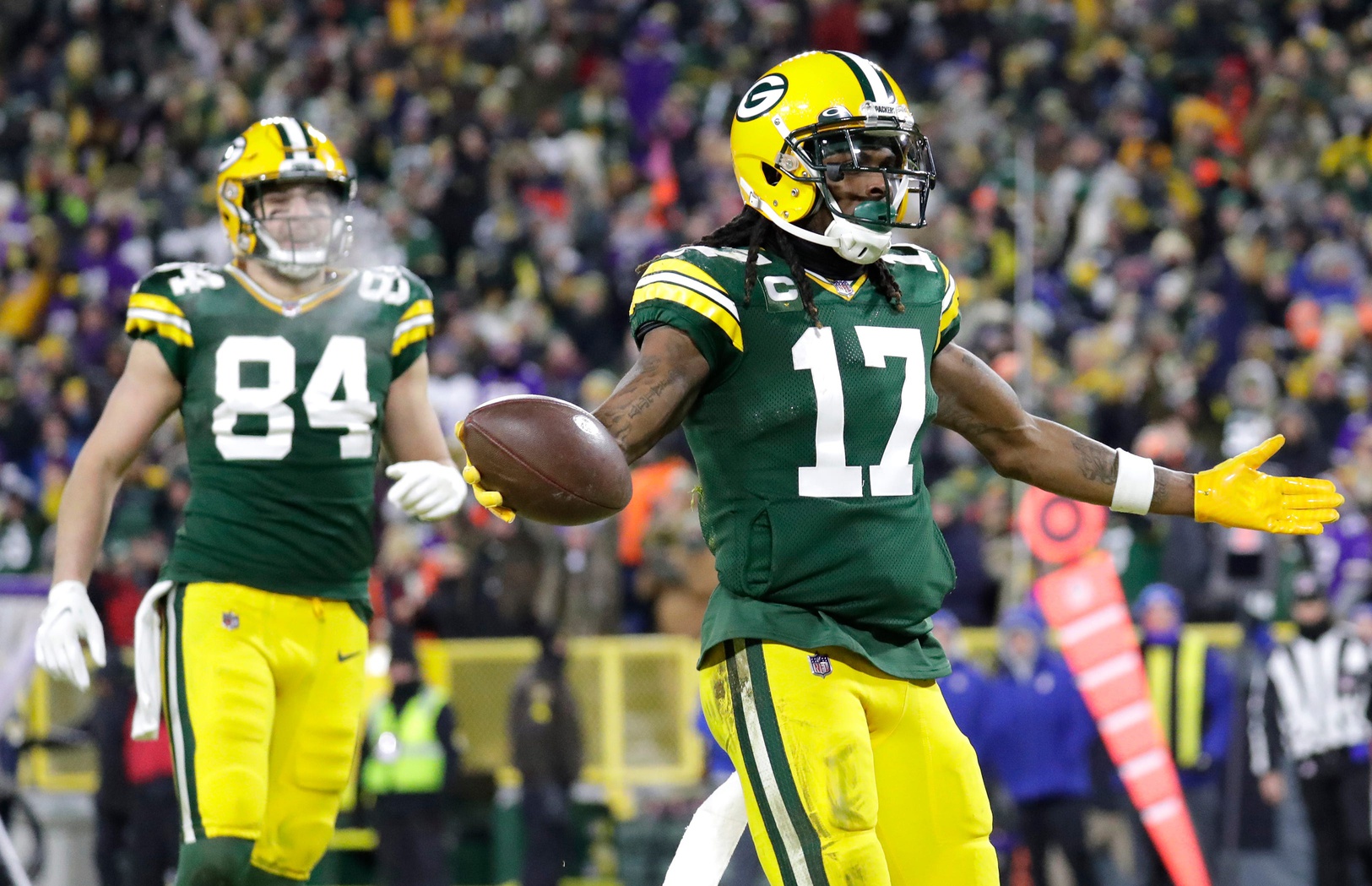 The wide receiver Christian Watson was drafted to replace, Davante Adams, was the 53rd overall pick in the 2014 NFL Draft. While he is now one of the (if not the single) best wide receivers in team history, Adams was once booed by fans who demanded his release.
In his rookie season, Adams had 38 receptions for 466 yards and three touchdowns. It was not until his third season, when he had 75 receptions for 997 yards and 12 touchdowns, that he finally won fans over.
Conclusion
For those counting along, that is seven second round wide receivers. They averaged 270.1 yards in their rookie seasons. The most was Greg Jennings with 632 and the least was Robert Ferguson with zero.
For More Great Wisconsin Sports Content
Follow me on Twitter at @theotherRobin19 and follow us @WiSportsHeroics for more great content. To read more of our articles and keep up to date on the latest in Wisconsin sports, click here! Also, check out our merch store for some amazing WSH merchandise!