Have you ever wanted to help name a professional sports team? Now is your chance! It was announced on Wednesday that Milwaukee will be the home to a USL expansion team. The team will not make its debut until 2025 so many details about the team are still not set. The name is one that they are asking for fan input. Help name Milwaukee's new soccer team. (Here's the link.)
Help Name Milwaukee's New Soccer Team
We couldn't agree more.

Name our club: https://t.co/8XZEl9LgnF pic.twitter.com/ovbtZ1awou

— Milwaukee Pro Soccer (@MKE_ProSoccer) October 20, 2022
One fan was nervous about the name being bad. The official Milwaukee pro soccer Twitter account agreed and put the link to submit a name idea for the team. It is a very basic form but does ask why you chose the name. The club doesn't want random names but a name that reflects the city of Milwaukee. Teams often take on the identity of the city so getting the name right is key. Nothing is worse than a team name that stinks.
New Complex Is For More Than Just Soccer
The stadium for the new team looks amazing. The knock on many new stadiums is that they are large buildings that have limited use. This stadium will be a part of a larger complex that also houses restaurants and a performance venue. Being right off of Marquette University's campus, their soccer and lacrosse teams will also use the 8,000 seat stadium to play their games. Overall the city of Milwaukee is getting so much more than a soccer team.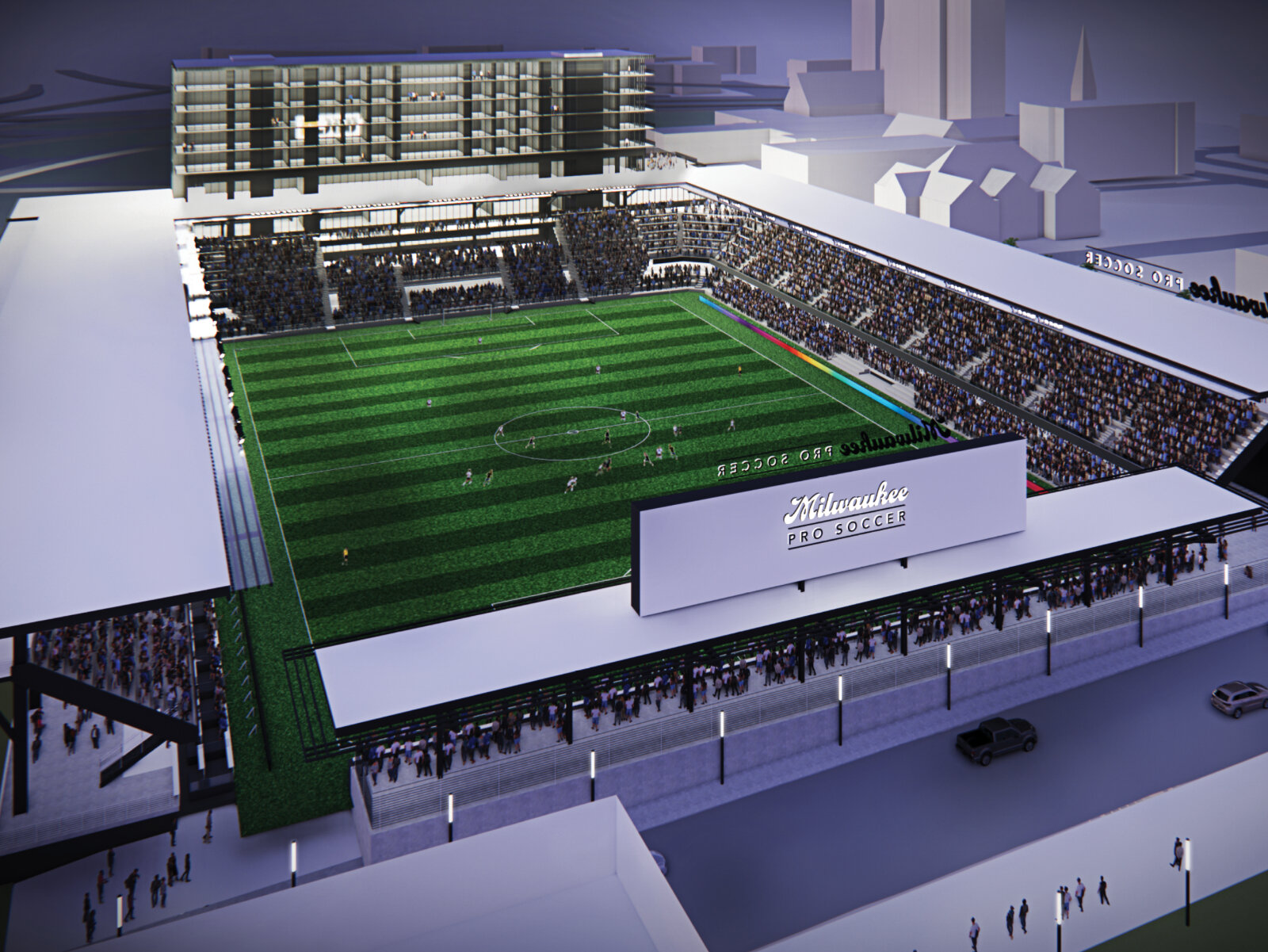 It is really cool to have an opportunity to name the team. Got an idea? Help name Milwaukee's new soccer team by submitting an idea. As of now, there is no timetable for submissions as there is still plenty of time before 2025. However, clubs like to gain a following before the inaugural seasons kicks off. A key part of this is having a team identity. Stay tuned for more news on Milwaukee's soccer team!
Follow me on Twitter at @sorcerermatt, follow us @WiSportsHeroics. To read more of our articles and keep up to date on the latest in ALL of Wisconsin sports, click here!