Robin Yount and LeRoy Butler are both legendary Hall of Fame players who spent their entire professional careers in Wisconsin. (Note: It sure does feel great to be able to finally say LeRoy Butler is finally a Hall of Famer). Another similarity the two have is that they each have produced their own beverage during their respective retirements. On Tuesday night, reporter Adam McCalvy tweeted that the two Wisconsin sports legends were combining their products to produce the ultimate Wisconsin sports fan drink.
In canned cocktail news, MLB Hall of Famer Robin Yount and NFL Hall of Famer LeRoy Butler are combining their Robinade lemonade and Leap Vodka into a… you guessed it, vodka lemonade.

You'll see Leap n' Lemonade on store shelves this week. pic.twitter.com/ICDP1r1TOv

— Adam McCalvy (@AdamMcCalvy) June 21, 2022
Two Hall of Fame Careers
Both Robin Yount and LeRoy Butler spent their entire playing careers in Wisconsin. Yount, of course, played for the Milwaukee Brewers for 20 years while LeRoy Butler played for the Green Bay Packers for 12 years. Their playing time in Wisconsin overlapped for just three seasons. Robin Yount retired in 1993 while Butler was drafted by the Packers in 1990.
LeRoy Butler's Hall of Fame Career
LeRoy Butler became the first NFL player ever to have 20 career interceptions and 20 career sacks. In addition to this feat, he was a four-time Pro Bowl selection, four-time All-Pro, and was named to the NFL's All-1990's Team. Butler finished his career with 889 total tackles, 20.5 sacks, and 38 interceptions. Of course, the recently elected Hall of Famer also helped bring the Lombardi Trophy home to Green Bay, Wisconsin in Super Bowl XXXI.
Related: LeRoy Butler talks about how Reggie White impacted his career.
Robin Yount's Hall of Fame Career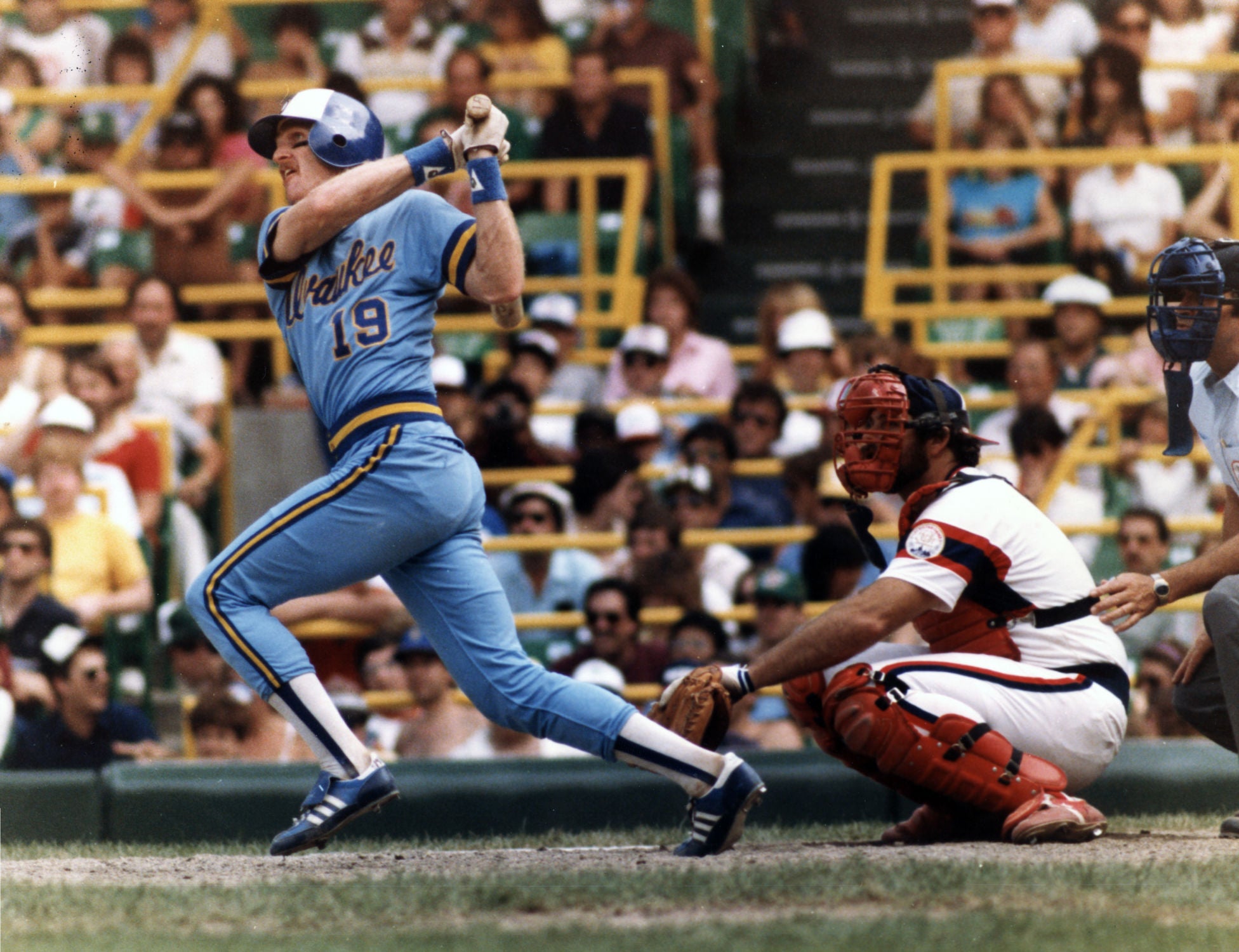 Robin Yount played for the Milwaukee Brewers from 1974-1993. He was inducted into the Baseball Hall of Fame in 1999. During his career with the Brewers, Yount won two MVP Awards. He is one of just four players in Major League history to win a MVP at different positions. Yount was the AL MVP in 1982 while playing short stop. He won his second MVP Award in 1987 as a center fielder.
LeRoy Butler's Leap Spirits Vodka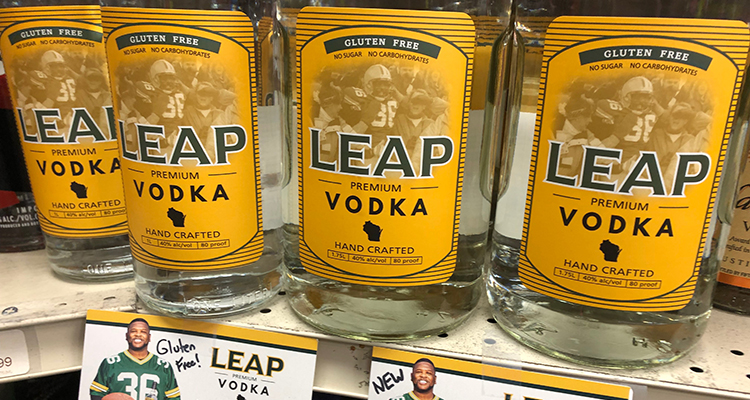 LeRoy Butler launched his company Leap Spirits on January 11, 2021. Butler's company distills a vodka that is named after his famed touchdown celebration, the Lambeau Leap. According to the company's website:
"The brand name is inspired by the end zone celebration LeRoy created on December 26, 1993. When he scored his first professional touchdown he leaped into the stands to share the experience with the crowd. The celebration provided fans an opportunity to enjoy the moment as much as he did. Since then, the celebration LeRoy created has become a tradition in Green Bay and is recognized by sports fans around the globe."
LeRoy Butler is known for signing several bottles of his famed vodka. Lucky shoppers in Wisconsin grocery stores sometimes come across them and can purchase them for no extra charge.
Robin Yount's Robinade
Robin Yount launched Robinade, a lemonade company, in 2008. A portion of all sales go to the MAAC fund to support research for curing childhood cancer. A unique aspect of the Robinade business is that the company encourages anyone to start their own Robinade stand. By filling out an application online, fans can receive a Robinade stand sticker to resell the lemonade they purchase in stores. The company only asks that a portion of the funds go to the MAAC fund.
For More Great Wisconsin Sports Content
Follow me on Twitter at @theotherRobin19 and follow us @WiSportsHeroics for more great content. To read more of our articles and keep up to date on the latest in Wisconsin sports, click here! Also, check out our merch store for some amazing WSH merchandise!