The Green Bay Packers head into NFL Week 12 with a 4-7 record. Recently losing to the Tennessee Titans last Thursday night, the Packers play the Eagles on Sunday night in Philadelphia.
Packers vs. Eagles Series History
The Packers lead the overall series against the Eagles 27-18. Aaron Rodgers is 4-2 in his career when facing Philadelphia. In the last meeting, the Packers beat the Eagles 30-16 at Lambeau Field during the 2020 season.
Packers Offense NFL Week 12 Preview
Green Bay was only able to put up 17 points against the Titans. Packers QB Aaron Rodgers went 24-39 for 215 yards and two touchdowns. The running game was not as heavy like in previous weeks. As a result, running back Aaron Jones had 12 carries for 40 yards. AJ Dillon only had 6 carries for 13 yards. Neither running back had a touchdown on the ground.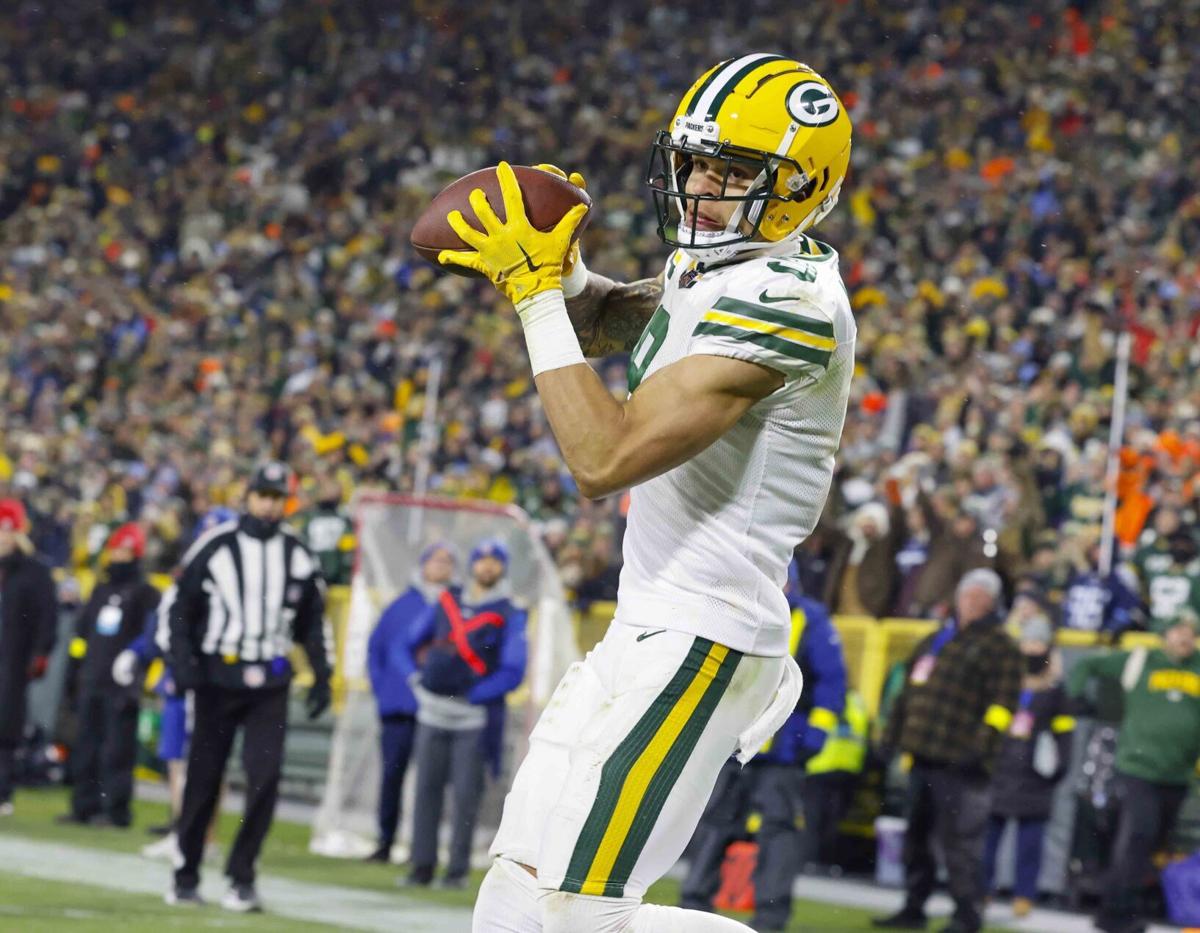 In the passing game, veteran wide receiver Randall Cobb was the leading pass-catcher with 6 receptions for 73 yards for the Packers. Rookie wideout Christian Watson picked up where he left off. Not with many yards, but he caught four passes for 48 yards and scored two touchdowns. Allen Lazard added 5 receptions for 57 yards for Green Bay.
Fans have been wanting to see more of a run game. A balanced offensive attack has not been shown, but the running game would lead to a stronger passing game if used equally. Facing the Eagles' defense will be a tough challenge in NFL Week 12. The presence of a solid offensive strategy will be crucial on the road. Rodgers will certainly have to connect with his receivers in any way possible Sunday night!
Eagles Defense NFL Week 12 Preview
The Philadelphia Eagles were able to survive in Indianapolis last Sunday. It was a close game for the Eagles as they did just enough on defense to win the game. Safety C.J. Gardner-Johnson was the leading tackler with 11 total (10 solo). Starting linebacker T.J. Edwards was second in tackles with 10 total (6 solo) during the game. The Eagles' defense was able to get to the Colts QB Matt Ryan for 4 sacks.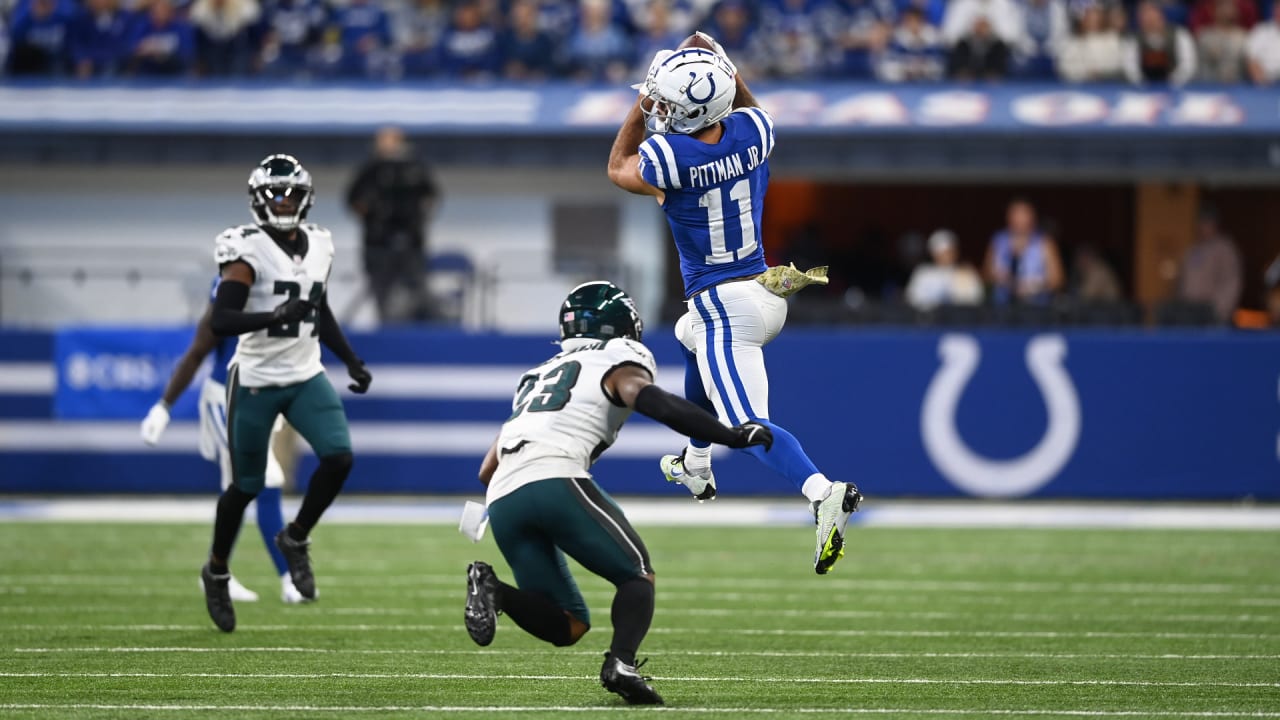 Milton Williams, Linval Joseph, Hasson Reddick, Brandon Graham, and Ndamukong Suh all assisted in getting to the Colts quarterback for the Eagles defense. The Packers will need good protection from their O-Line group to help Rodgers get the ball to his receivers in NFL Week 12. Philadelphia has a fast and physical defense that likes to pursue the opposing quarterback, which they have shown all season long.
Packers Defense NFL Week 12 Preview
The Packers' defense could not hold down the Titans running back Derrick Henry. He consequently had 28 carries for 87 total yards and one rushing score. Titans quarterback Ryan Tannehill went 22-27 for 333 yards, two touchdowns, and one interception. Treylon Burks was the leading pass-catcher with 7 receptions for 111 yards. Packers' pass defense may have taken a step back in the last contest. Tight end Austin Hooper hauled in two touchdown passes with 4 receptions for 36 yards.
Rookie linebacker Quay Walker led the team in tackles for the Packers. Walker subsequently had 12 total tackles with 6 solo. The Packers' defense was able to sack the Titans quarterback three times in the Thursday night game. Defensive end Preston Smith, and backup linebacker Krys Barnes lead the charge in getting to the opposing quarterback. Despite the defensive pursuit, the pass defense could not stop the Titans' offense from putting up 27 points at Lambeau Field.
The defense as a whole will certainly have to play better against the Eagles' offense and quarterback Jalen Hurts in NFL Week 12. He is not just a passer, but the Packers will be facing another running quarterback. Hurts can make things hard for opposing defenses with his run/escape ability when teams least expect it. This is an aspect that Green Bay will have to watch out for.
Eagles Offense NFL Week 12 Preview
The Eagles were able to get the win against the Colts. As a result, Eagles QB Jalen Hurts stole the show toward the end of the game. Hurts went 18-25 for 190 yards and one touchdown. In fact, the quarterback was the leading rusher with 16 carries for 86 yards. Running back Miles Sanders added 13 carries for 47 yards. Wide receiver Devonta Smith led all receivers with 6 catches for 78 yards.
A.J. Brown caught 5 passes for 60 yards, along with Quez Watkins who scored the only receiving touchdown. He had 2 catches for 31 yards. Jalen Hurts was able to cap off the win with the go-ahead touchdown in the final quarter for the Eagles. The score that put them ahead was on an 8-yard run. The Packers certainly have their hands full in facing a good team in Philadelphia in NFL Week 12. Consequently, many things will have to go right for Green Bay. It can be done, but it will be a huge road task.
The Green Bay Packers will face the Philadelphia Eagles on Nov. 27th in primetime on NBC!
For More Great Wisconsin Sports Content
Follow me on Twitter @michfan20 and follow us @WiSportsHeroics for more great content. To read more of our articles and keep up to date on all things Wisconsin sports, click here!