The Green Bay Packers and Christian Watson are excited to see what happens in 2023.  During the second half of the 2022 season, Watson showed that he can be a legitimate weapon in this league.  Watson even set an NFL record for most touchdowns scored in a four-game span by a rookie.  That record was previously held by Hall of Famer Randy Moss.  The stud wideout has also been enjoying his off-season and one photo of him doing just that is going viral right now.
Photo Of Christian Watson Passed Out Is Going Viral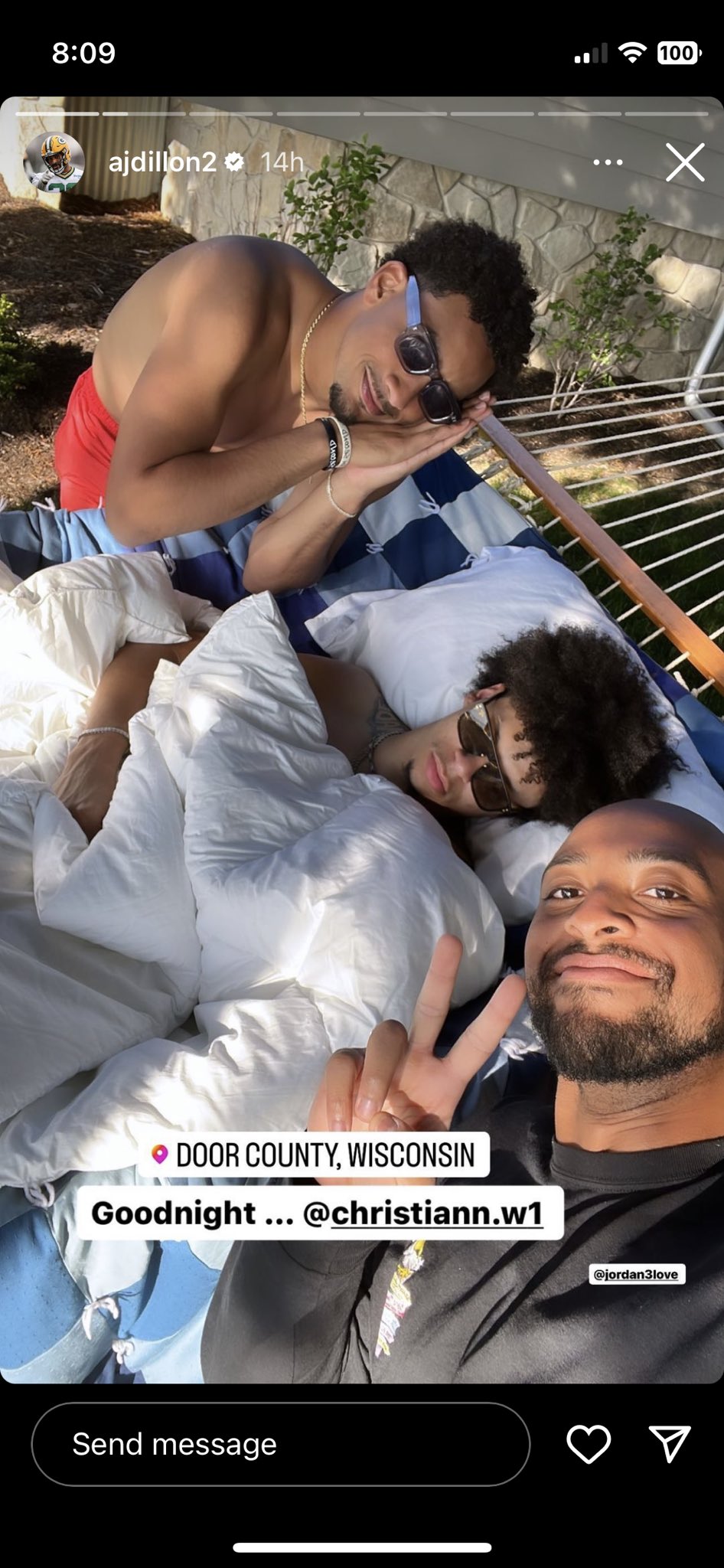 It looks like a few members of the team are spending quality time together this off-season.  Jordan Love was even seen (likely on the same day) partying on a boat during The Memorial Day Weekend.
As I mentioned earlier, Christian Watson seemed unstoppable at times during the second half of the season.  He ended the season with 41 receptions for 611 yards and seven touchdowns (he scored an addition two touchdowns on the ground).  Going into 2023, Watson seems focused on only improve on that record breaking play, and it's okay for him to take a break on Memorial Day Weekend and spend time with the same guys he will be going to battle with in just a few short months.
Discover the buzz around Green Bay Packers' rising star, Christian Watson, as he gears up for the 2023 season. For more updates on the Packers, check out our Packers News section.
For More Wisconsin Sports:
Follow me on Twitter at @mcquadewarnold, follow us @WiSportsHeroics, and listen to our Podcast, The Cheese Dads NOW with Legendary DT Gilbert Brown! You can also reach out to McQuade Arnold via email at mcquadewarnold@gmail.com. To read more of our articles and keep up to date on the latest in ALL of Wisconsin sports, click here!  Green Bay Packers, Wisconsin Badgers, Milwaukee Brewers, Milwaukee Bucks. Aaron Rodgers.
Frequently Asked Question's
Christian Watson has recorded five dropped passes in nine games played. His drop rate of 18.5% is marked as the highest among wide receivers who have seen 30 or more targets by a significant margin. These statistics show the need for improvement in his catching efficiency and highlights concerns about his reliability in securing passes.
Christian Watson showcased his grand speed record during a 63-yard touchdown reception, reaching a top speed of 20.97 mph. This notable feat established him as the fastest ball carrier for the Green Bay Packers this season. Watson's ability to play with such speed adds a dynamic element to the team's offense and makes him a formidable threat in open-field situations.
For the 2023 season, Christian Watson is slated to receive an average base salary of $1,125,047. Additionally, his 2023 contract will result in a cap hit of $2,100,235 with a dead cap space of $5,745,705.