The Green Bay Packers will be looking to add to their passing game this off-season.  Brian Gutekunst and Matt LaFleur have both made it obvious they are looking to add wide receivers and tight ends this off-season.  It would make sense as the Green Bay Packers have already lost Allen Lazard and Robert Tonyan to free agency.  The return of Randall Cobb and Marcedes Lewis also remains unknown.  As it would turn out, there is a tight end who could be available who tested off the charts.
Green Bay Packers Interested In TE Zack Kuntz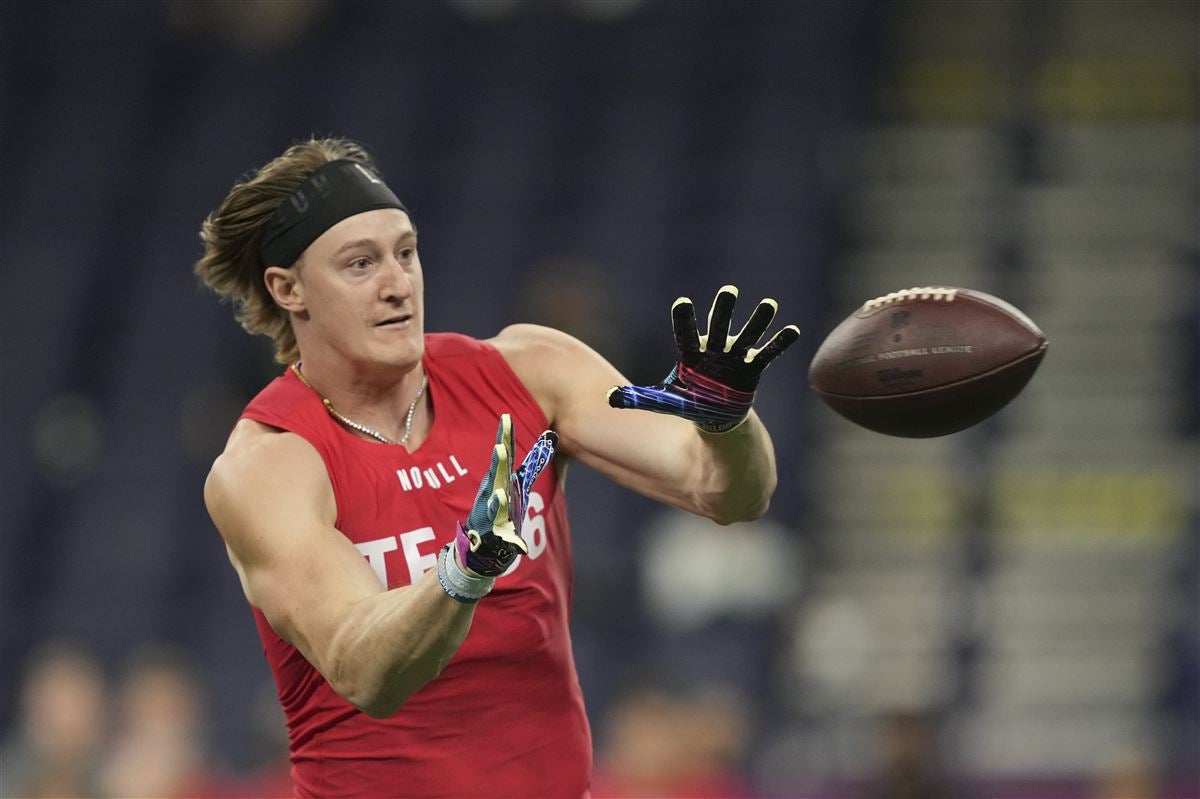 According to Spencer Nelson of Zone Coverage:
Given the Packers' recent lack of success in drafting tight ends in the middle to late rounds, it's understandable fans are urning for the Green and Gold to take someone like Michael Mayer, Dalton Kincaid, or Darnell Washington in either the first or second round.

But Green Bay has other pressing needs. Edge, wide receiver, safety, and interior lineman are all likely candidates to get called to the podium early for the Packers. If they aren't able to address the tight end position early there is an all time athletic freak that the Packers could land on day three.

Meet potential steal of the draft, Zack Kuntz.

Folks in the NFL and Dynasty community are sleeping on Zach Kuntz and Sean Tucker.

— Johnny Tundra (@OPDickman) March 28, 2023

Kuntz from Old Dominion might be the most interesting tight-end prospect that we will ever see. At 6'8″ and 255 lbs, Kuntz is NFL-ready in terms of his size. It's his athleticism that has people talking. Kuntz lit up the combine with a 40-inch vertical, a 40-yard-dash time of 4.55 seconds, and a broad jump of 10 feet and 8 inches. He recorded a perfect 10.00 RAS score! He is the only tight end in draft history to post this score.

Though Kuntz may seem anonymous this hasn't always been the case. He was initially a 5-star recruit when he first committed to Penn State. After two years of not seeing the field much, thanks in part to future second-round pick Pat Freiermuth, he transferred to Old Dominion.

In the 2021 season, Kuntz broke out with 692 yards on 73 catches at ODU. He likely would've been an upper middle round guy at least had he come out after that season. Unfortunately this past season, Kuntz was shut down after just five games thanks to a season-ending injury. So though the RAS score and combine results are enough to see Kuntz get drafted, there are still a lot of unanswered questions about his play due to his lack of sample size. Perfect late round superstar material.

Kuntz fits the mold of a receiving tight end. He excels in both taking the top off of defenses and getting yards after the catch. His speed allows him to challenge defenders deep in a way NFL tight ends are not capable. When downfield he displays excellent ball-tracking skills while also proving that he can adjust to under thrown balls.
Multiple outlets such as 247 Sports, Cheesehead TV, Sports Illustrated, and more have all linked the Green Bay Packers to Zack Kuntz in the upcoming 2023 NFL Draft.  Brian Gutekunst has made it obvious how much he loves RAS scores when it comes to drafting players.  Kuntz would fit right in with what Green Bay looks for.  Christian Watson was a perfect example as he received a near perfect RAS score going into the 2022 NFL Draft.