The Green Bay Packers and The New York Jets finally got the deal done.  After nearly a month and a half of waiting, the trade became official.  Aaron Rodgers will be a member of the Jets for the 2023 season.  General manager Brian Gutekunst said Monday that he wished he had spoken with Aaron Rodgers before the trade process.  Rodgers, during his introductory press conference with the New York Jets Wednesday, gave one of the most bizarre answers as to why he and Gutekunst never had a conversation days before or after he went into the darkness retreat.  Lack of Facetiming.  When Gutekunst was asked about this, he had one remark.
Brian Gutekunst Blasts Aaron Rodgers Facetime Comment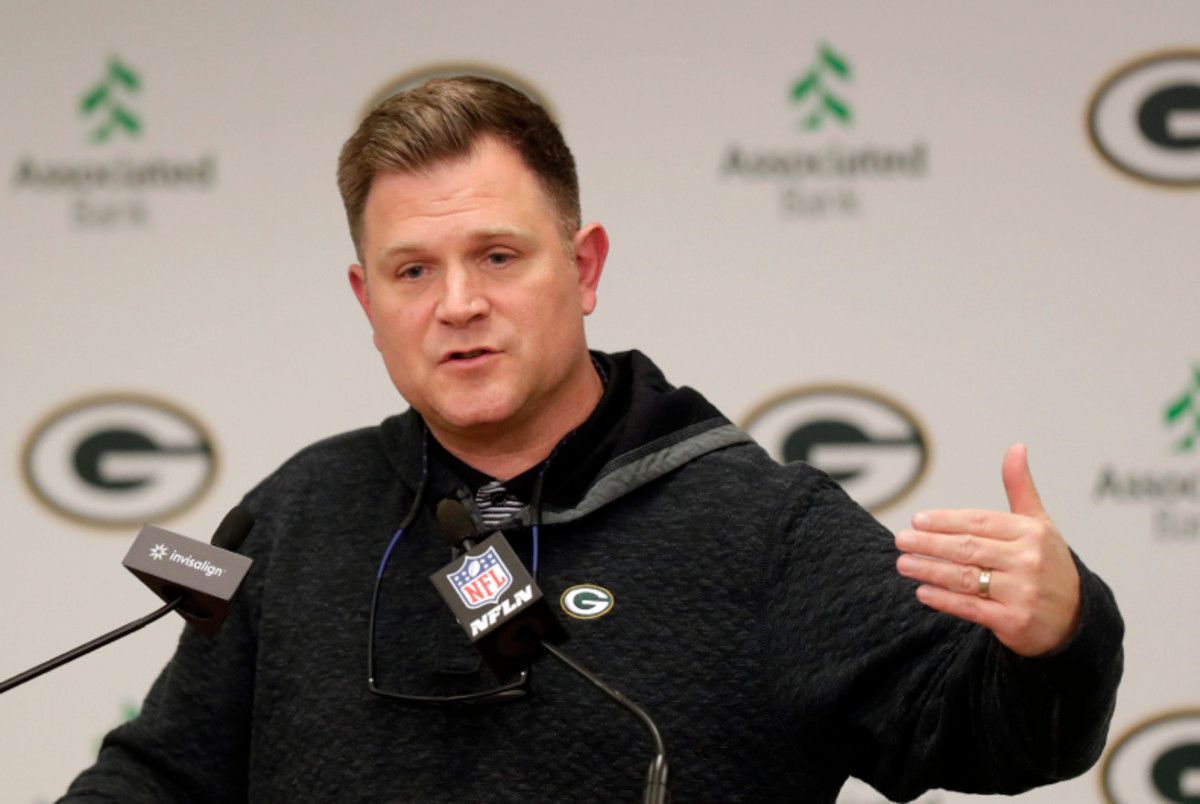 Per Rob Demovsky:
Packers GM Brian Gutekunst didn't want to get into the whole FaceTime thing between him and Aaron Rodgers saying, "Certainly we tried to communicate … There was no lack of effort by us. We tried to communicate on a number of different levels."
Rodgers was asked by Matt Schneidman with The Athletic about what transpired in communications between the Green Bay Packers and Rodgers this offseason. Rodgers blamed poor cell service in his "beautiful house" and said it would have been known by the Packers they needed to reach him by FaceTime.
Rodgers claimed, with Jets general manager Joe Douglas and head coach Robert Saleh sitting awkwardly stoic beside Rodgers, to have FaceTime logs that never showed "specific" numbers from the Green Bay Packers' front office that he was "looking for" to reach out to him in his preferred way.
"I live in a beautiful house. The only downside is I have limited cell service. So if you want to get ahold of me, I have to see your face. You have to FaceTime me," Rodgers said in the cadence of Gene Wilder's version of Willy Wonka.
Aaron Rodgers Comment Was Ridiculous
When you are making millions of dollars, known as one of the best quarterbacks in the NFL, the face of a franchise, how in the world can you look in the cameras and honestly say that "lack of facetime calls" is what led to the minimal communication with the organization you work for?  This was an absolutely ridiculous comment and Brian Gutekunst was right to fire back.
For More Wisconsin Sports:
Follow me on Twitter at @mcquadewarnold, follow us @WiSportsHeroics, and listen to our Podcast, The Cheese Dads NOW with Legendary DT Gilbert Brown! You can also reach out to McQuade Arnold via email at mcquadewarnold@gmail.com. To read more of our articles and keep up to date on the latest in ALL of Wisconsin sports, click here!