The Green Bay Packers have a number of former players making headlines this off-season.  Most notably, the Aaron Rodgers trade has made headlines every single day since it was agreed upon just days before the NFL Draft.  However, another former quarterback has been making headlines all off-season long in Brett Favre.  This time, he made a dangerous political statement that is receiving a ton of backlash online.
Former Green Bay Packers Quarterback Brett Favre Makes Dangerous Political Statement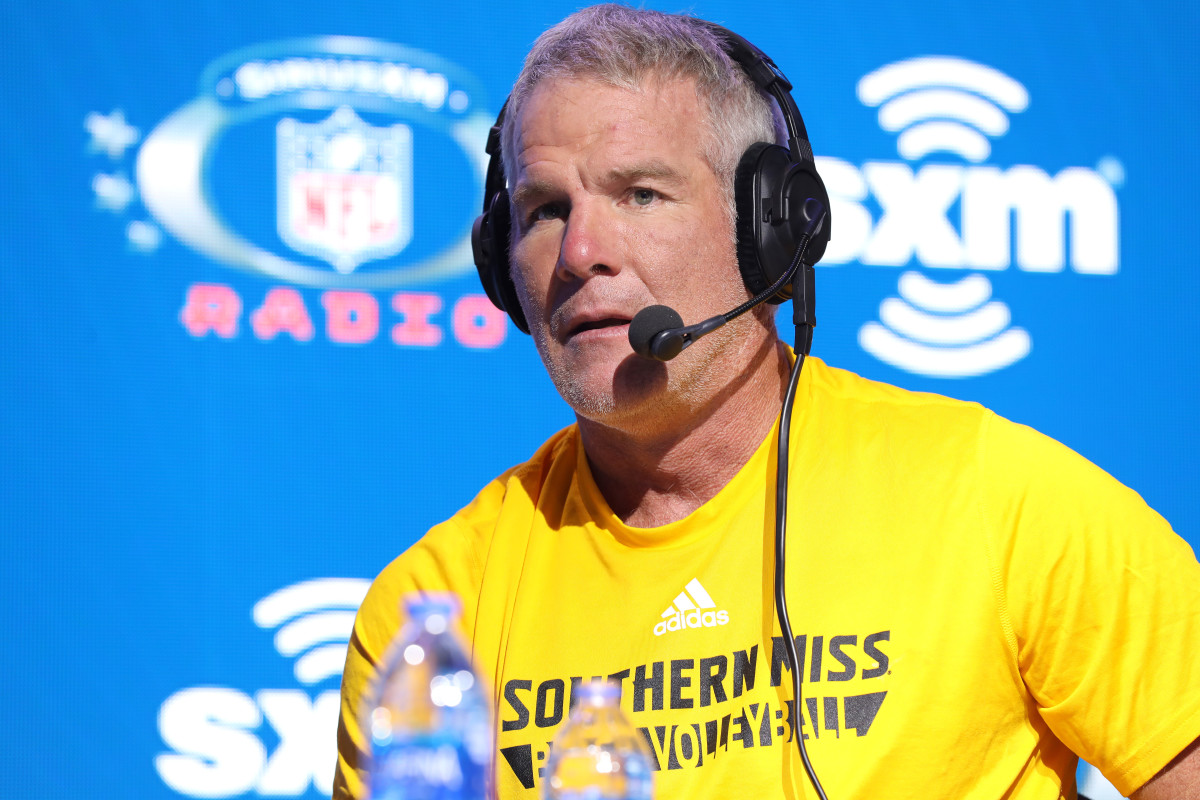 Former Green Bay Packers quarterback Brett Favre recently appeared on "Triggered with Donald Trump Jr." to discuss a plethora of topics regarding the United States.   While on the podcast, Favre urged people to stop listening to the news:
"If you're watching the news, depending on who you're watching – which 99.0 percent of the news is left, there's a huge agenda and they control the narrative," Favre said. "The best way to squash that is don't watch it, don't listen."

Earlier this year, Favre said the United States was in a "better place" with Donald Trump as president.

"Was he perfect? Absolutely not. Am I perfect? Absolutely not. I'm flawed just like the rest of 'em. We're all flawed. But, I really felt like he had our country in a better place and really cared about our people in our country," Favre said.
This statement comes after months of controversial stories surfacing about the former MVP quarterback.  Favre has been accused of among other things, personally benefitting from the largest welfare scheme in Mississippi history. The scheme, uncovered in 2020, is alleged to have helped to "divert federal funds intended to help poor Mississippians to build a volleyball stadium" at the University of Southern Mississippi, Brett Favre's alma mater, according to Mississippi Today.
Brett Favre was once one of the most beloved athletes in the state of Wisconsin.  His departure from the team, and the way it happened, left a sour taste in some fans' mouths.  When he joined the Minnesota Vikings, it infuriated most of the fan base.  Now, his post-NFL is creating waves in a completely different light.
For More Wisconsin Sports:
Follow me on Twitter at @mcquadewarnold, follow us @WiSportsHeroics, and listen to our Podcast, The Cheese Dads NOW with Legendary DT Gilbert Brown! You can also reach out to McQuade Arnold via email at mcquadewarnold@gmail.com. To read more of our articles and keep up to date on the latest in ALL of Wisconsin sports, click here!  Green Bay Packers, Wisconsin Badgers, Milwaukee Brewers, Milwaukee Bucks.