The Green Bay Packers go into the 2022 season as the previous year's winner of the NFC North Division.  They also secured the number one seed in the NFC playoffs last year.  Usually teams that finish with those type of accolades, have a tougher strength of schedule the following year.
For example, if the NFC North is supposed to play the NFC South and AFC West in a certain year, but they also have one outlier from the NFC West and AFC East, the winner of the division last year, will play the winner of those two outlier divisions.  Green Bay has won the NFC North 8 out of the last 11 years.  Typically they have the strongest strength of schedule (in the division) going into the following season.  Not the case this year, for the first time since 2016 the Packers rank #22 or lower in the NFL for strength of schedule.
2022 NFC North Strength of Schedules:
#28: Detroit Lions.  2021 opponents combined win total: 134-154-0 (.467)
T #24: Chicago Bears: 2021 opponents combined win total: 135-152-2 (.471)
#22: Green Bay Packers: 2021 opponents combined win total: 137-150-2 (.478)
#20: Minnesota Vikings: 2021 opponents combined win total: 139-148-2 (.484)
Only five total wins separate the toughest strength of schedule for NFC North teams, from the easiest.  These records are drastically different from the strongest strength of schedules in the NFL:
#1: Los Angeles Rams: 164-125 (.567)
#2: Arizona Cardinals: 157-132 (.543)
#3: Cincinatti Bengals: 154-133-2 (.536)
Green Bay's 2022 Opponents: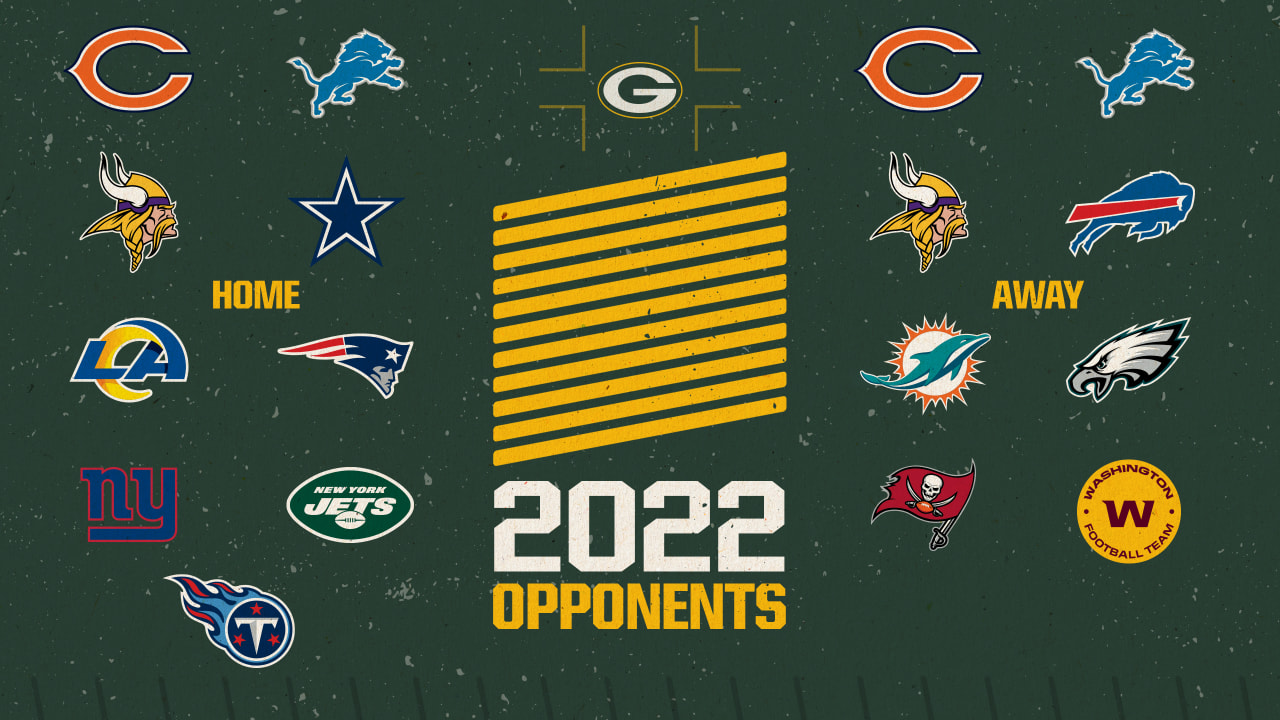 *Home Against New York Giants will be in London*
Packers Strength of Schedule Compared to Previous Years:
2021: #4 Overall
2020: #15 Overall
2019: #14 Overall
2018: #1 Overall
2017: #18 Overall
For More Wisconsin Sports News…
Follow me on Twitter at @mcquadewarnold and follow us @WiSportsHeroics for more great content. To read more of our articles and keep up to date on the latest in Wisconsin sports, click here!