Golden Eagles TBT, the Marquette alumni, are gearing up for the 2022 Basketball Tournament. With $1 million on the line and the thrill of the 2020 title fading away, MUBB fans are expecting big things from their summer squad. Let's take a deeper dive into the roster and break down what to expect from the Marquette legends this year!
Honorary Eagles + a HUGE Late Addition
Jamil Wilson (Marquette, 2011-2014)
Pro – NBA games with the Clippers in 2018, plus time spent overseas and in G-League
Before we get into the non-Marquette-alum players of Golden Eagles TBT, we've got BIG news! Jamil Wilson, one of the most prolific all-around players in TBT history, is a late addition to the squad. The big-body (and big mouth) from Racine was first listed on the official roster on July 21. Originally, it appeared that this role was to be filled by Deonte Burton. Still digging to see what changed for Burton/Jamil/Golden Eagles, but who really cares!? MU was already poised to bring home the money, and the addition of a weapon like J-Wil could make them the odds-on favorite. Leadership, trash-talk, and freakishly athletic plays will be abundant in Dayton.
Diamond Stone (Maryland, 2015-2016)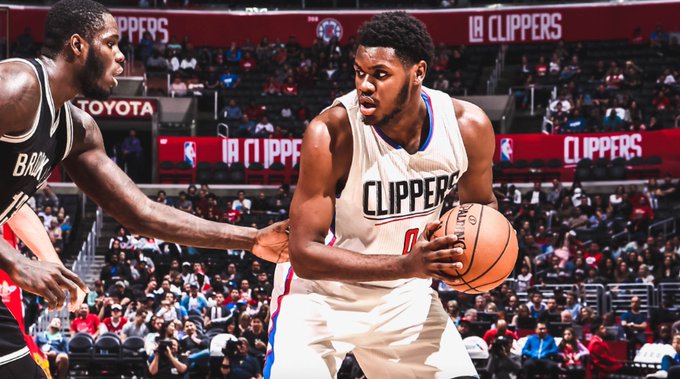 Pro – Very brief time with Clippers, few G-League stops, Puerto Rico, and currently listed with the TaiwanBeer HeroBears 
This Milwaukee native was a 5-star recruit at Dominican (and a McDonald's All American), and spent a year as a Terp before embarking on his NBA journey. It would be fair to say that the journey has not gone as smoothly as most expected. However, Stone should be perfect for Golden Eagles TBT. His size (presumably off-the-bench) will mean little-to-no drop off when Luke Fischer needs a break. Beyond that, he's already played high-level TBT basketball with Sideline Cancer. I expect Stone to be a rebounding machine who is more reliant on sharing the ball with Golden Eagle vets, rather than taking on a scoring burden himself. (I have to wonder how MU and Dominican alum Duane Wilson feels about this one, as he has been left off the 2022 roster.)
Elgin Cook (Oregon, 2013-2016)
Pro – G-League 2017-2018, and multiple teams overseas ever since (currently: Lenovo Tenerife in Spain)
There's probably a decent chef or "cook"ing-up type of pun here for me, but for now, I'd rather keep it all business. That's what Elgin would want. The Milwaukee native has been an underrated impact player since he joined Golden Eagles TBT in 2018. Playing with a bunch of former teammates whom you only kinda-sorta know can be tricky at first, but Elgin seems to hone his role better and better each tournament. He probably prefers MU over the Oregon alums of "Always Us" anyway, who are already eliminated. The wing can knock down shots from deep, and is an athlete in the paint. He knows the recipe for success, so just get this Cook in the kitchen, and let him serve us another 1-million. (told you it was there)
Jarvis Williams (UW-Green Bay & Minnesota State, 2010-2013)
Pro – Overseas & some G-League since 2013 (most recent: Amical Steinsel, Luxembourg) 
Bradley Tech High School's finest, Jarvis joins the Golden Eagles TBT squad for his fourth go. Since 2019, he's come off the bench for minimal, but pivotal, playing time. Usually, he's found cleaning up sneaky offensive rebounds, and setting his teammates up for open shots. In his latest pro season, he saw a nearly 30 ppg average, so fans might see more scoring attempts from him than we are used to. Williams' size allows him to match-up with guards and forwards alike, and — I've said it 100 times — TBT experience matters. He's got it. Happy to have him back! 
Thanks for checking out this roster breakdown series! Golden Eagles TBT tip-off on Sunday, July 24th against Ohio 1804. Stay tuned for more TBT updates!
For More Great Wisconsin Sports Content
Follow us @WiSportsHeroics for more great content. To read more of our articles and keep up to date on the latest in Wisconsin sports, click here! Also, check out our merch store for some amazing WSH gear!