MILWAUKEE — After a tough 5-game skid for Milwaukee, the Bucks seem to be hitting their stride as we approach the All-Star break. Giannis Antetokounmpo and the Bucks pushed their winning streak to four games Thursday night with a 129-125 win over Zion Williamson and the Pelicans.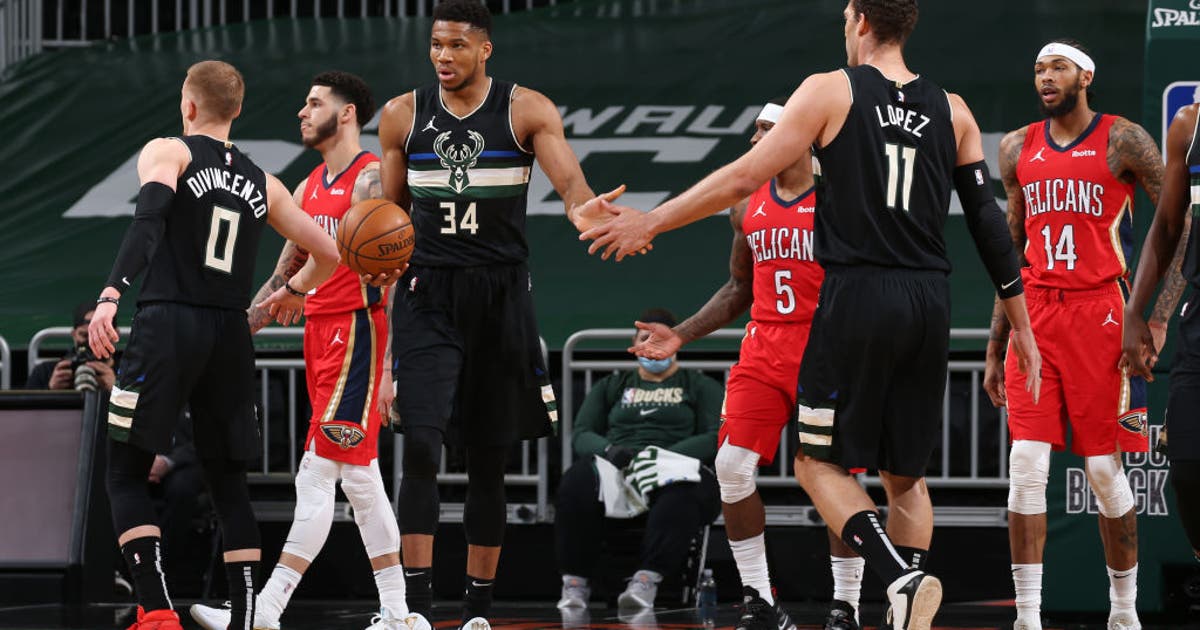 Until Thursday night's contest, the Bucks had been blowing out their opponents. Giannis has been playing his best basketball of the season in those games, averaging close to 35 points, 15 rebounds and almost seven assists per game.
Perhaps the most impressive, and surely surprising fact is that in the two games prior to Thursday's contest, Giannis shot a combined 29/37 from the free throw line (78.3%).
Khris Middleton has perhaps been on a revenge tour this week since being snubbed of an All-star appearance. This was the second time this week Middleton hit the 30 point mark, with 31. Middleton also had seven rebounds and six assists to add to his stellar performance.
Milwaukee found themselves in a very close game Thursday night, however. The Pelicans were even able to take a one point lead at 125-124 before Giannis closed the game out.
Giannis, Zion Go Head to Head
Giannis has been doing it all for the Bucks these past few games, and Thursday night was no different. Antetokounmpo was able to outduel Zion Williamson thanks to yet another high scoring night. Giannis finished the game with his second 38 point game in the last five days.
Along with the 38, Antetokounmpo proved why he is one of the most versatile players in the NBA with 10 rebounds, four assists, a steal and a block. One stat that will be sure to please Bucks fans is that Giannis shot 8-10 from the free throw line. He is now shooting 79% from the line in the last three games.
Pelicans star Zion Williamson had himself a very impressive night with 34 points, eight rebounds and six assists. As most teams do, Milwaukee struggled to keep Zion out of the paint much of the night.
Bucks forward Khris Middleton when asked about what is like trying to stop Zion when he is attacking the rim said, "It's tough… He is such an explosive, strong player… To see him finish over Brook and Giannis at the same time is not something that I've seen a lot".
A New Career High
Even with Giannis having yet another fantastic game, that was perhaps not even the biggest story for the Bucks with this game.
Milwaukee was able to get strong contributions from their supporting role players. Brook Lopez and Bobby Portis both chipped in 12 points, but it was the third year guard, Donte DiVincenzo who put up a career-high 24 points.
It was a night of many career bests for DiVincenzo. Donte posted career-highs in minutes played, assists, field goals made, and of course points.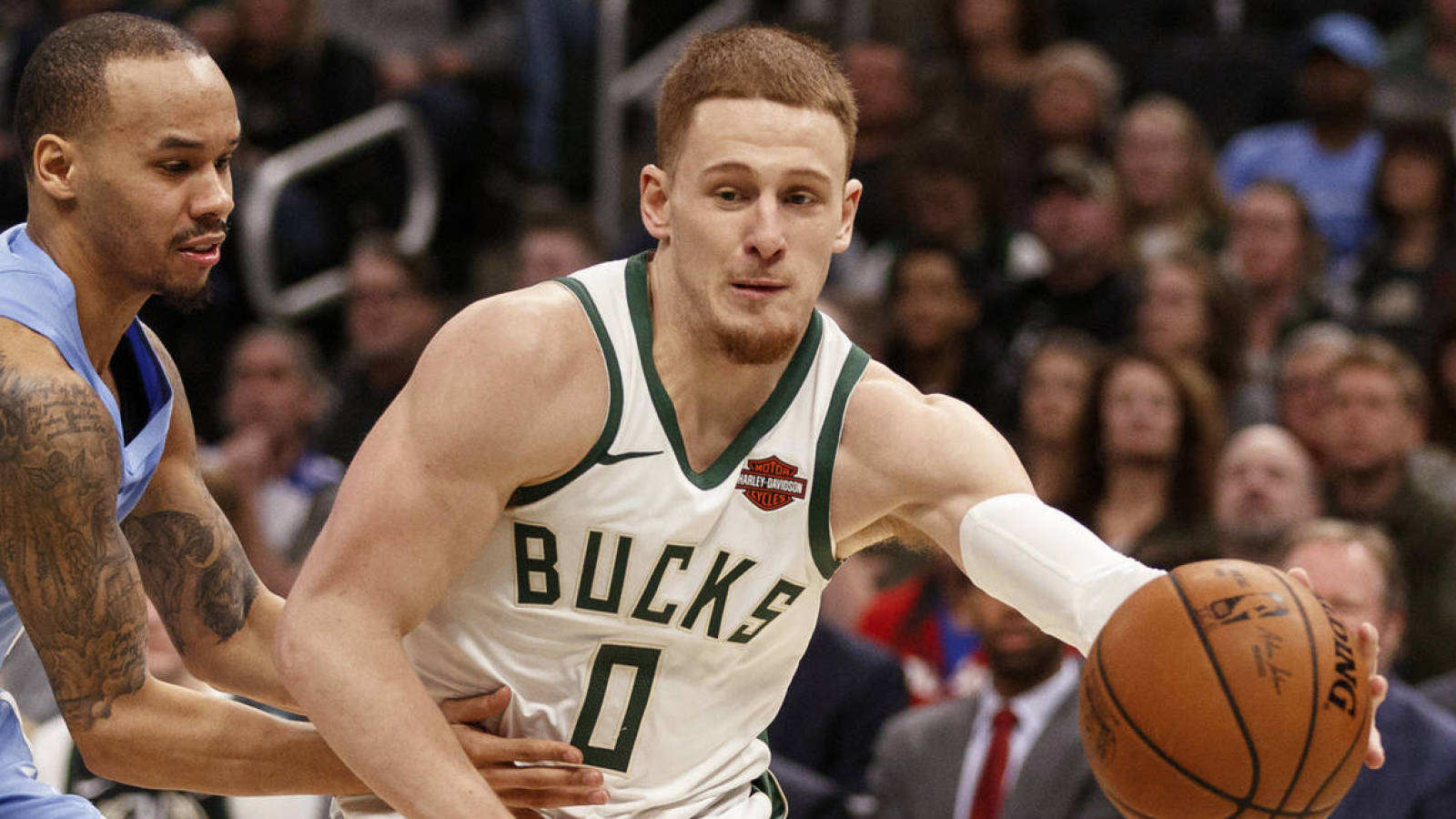 Donte is averaging his career-high in points this season at 10.5 PPG. The Bucks will surely need him to continue his progression as they enter the second half of their season.
Injury Update
Bucks guard Jrue Holiday missed his 10th straight game Thursday night due to COVID-19 protocols. Milwaukee will hope to see his return Sunday when the Bucks take on the Clippers.
[pickup_prop id="4136″]
Up Next For The Bucks!
The Bucks (20-13) continue their homestand Sunday afternoon when Kawhi Leonard and The Los Angeles Clippers (23-11) come to town. Catch the game on ABC and Fox Sports Wisconsin (2:30 P.M CT)!
Follow me on Twitter @ItsAndrewOchs and follow us @WiscoHeroics1 for more great content! To read more of our articles and keep up to date on the latest in Wisconsin sports, click here.