During the 2021 All-Star Game, Giannis Antetokounmpo made history. He became the third player in NBA history to win an NBA MVP, Defensive Player of the Year, and All-Star Game MVP. The two other players? Michael Jordan and Kevin Garnett. Writing these words takes any fan's breath away, but it is very different, in a good way, for me. The reason why dates back about eight years.
My Story
A little background on myself: eight years ago, I was 13 years old, and I was as big of a basketball fanatic you can find. Another thing to note is that I am Greek Orthodox, and I have always been proud of my Greek heritage for as long as I can remember. Listing these things together may seem insignificant to the naked eye, but take a step further with me.
The 2013 NBA Draft, infamously known as the "Anthony Bennett Draft," took place while I had a summer league basketball game at the local rec center. I came home, turned on the TV, and saw a long, Greek name across the ticker. "15. Bucks: Giannis Antetokounmpo, Greece." "Who is this guy?" I said to my mom, who is 100% Greek, raised by two hardworking Greek parents. "I'm not sure, honey," she said. "Google him!" Oh, Google. You have saved us all so many times.
After scrolling through pages and pages of articles, I became enamored with Giannis. A 6'9, 18 year old from Athens, Greece, playing second-division ball with his brother, Thanasis. As we continued to deep-dive, I learned that his parents, Veronika and Charles, are of Nigerian descent, and that they moved to Greece and had their four boys: Thanasis, Giannis, Kostas, and Alexandros. How amazing is that? Just wait. It gets better.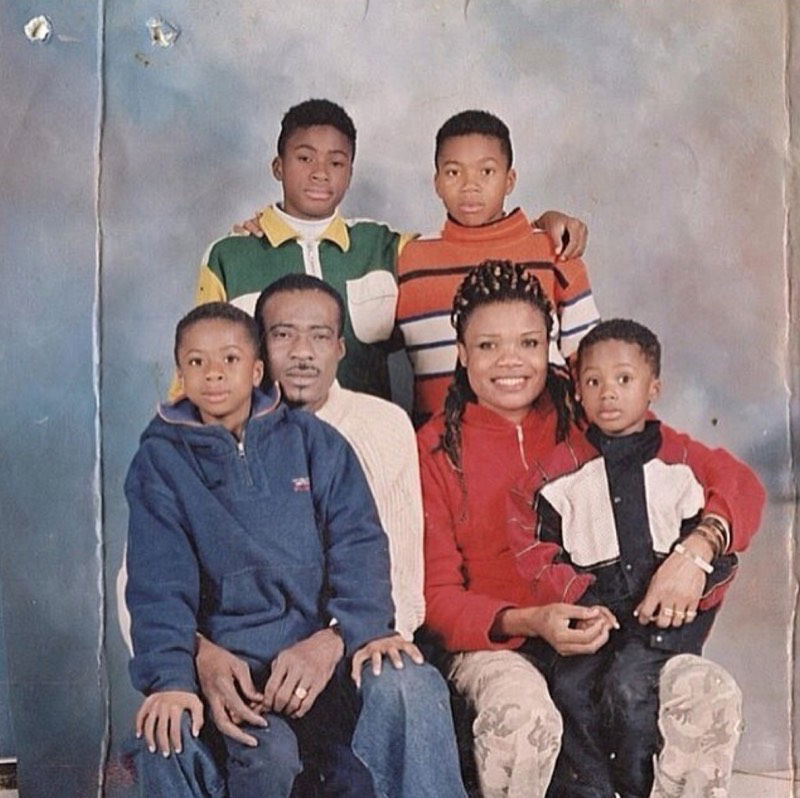 That summer, my mom and I happened to be in Athens at a Starbucks, waiting to meet my mom's niece. At the time, I had my iPod touch attached to my hip, so I was scrounging for any Wi-Fi connection possible. That day, in July of 2013, I was watching Giannis Antetokounmpo highlights of his time with Filathlitikos. The lanky arms and long strides caught my attention, and in that moment, I knew he would become one of, if not my favorite, players to watch.
We left Starbucks, and my mom and I spent the afternoon walking around Athens. As we turned a street corner, we passed by a coffee shop full of people, who all proceeded to get up and start clapping and cheering. Puzzled, I looked around and was asking myself, "what's the big deal?" I look to my immediate right, and I froze; it was Giannis and his mom. I turned to my mom, shocked, saying, "Mom, that's Giannis!" In disbelief, she scoffed and said, "no it's not!" I disagreed, and then I saw the realization set in on my mom's face. Full speed ahead, she took off in that direction to say "excuse me" and "hello" in both Greek and English. That was a memory in itself.
They both turned, and they also towered over us. His mom was around a foot taller than mine, and of course, Giannis was right around 6'9", with my height barely grazing 5'11". At the time, Giannis' English was still underdeveloped, but my mom introduced me to him in Greek. He reached out his hand to shake mine, and I will never forget how monstrous his hands were. I said nothing. I was in shock, and honestly, still am to this day when I tell this story. Our moms talked for a few minutes, and then my mom asked to take a picture of both of us. Giannis had on his Greek national team t-shirt, with the sponsor EuroBank draped across his chest. Me, I had a bowl cut and braces, accompanied with a cheesy smile. In that moment, it looked totally fine. I had just met "The Greek Freak"! 
For the rest of our trip, I was on cloud 9. I was showing off the picture of us to anyone that would pay any attention to me, and I could care less about bothering anyone. This was such a cool moment! My mom made this even better by suggesting that I draft a letter to John Hammond, who was the GM of the Bucks at the time. I wrote and told him about our story, let him know we lived close by Charlotte in terms of an NBA city, and then we waited. It seemed like it happened in a flash; we were sent four free tickets and postgame passes to a Bucks-Bobcats game in Charlotte the Friday after Thanksgiving. Meeting Giannis once was a dream, but meeting him twice? Someone pinch me.
We went to the game, then showed the Charlotte security staff our passes, which led us to wait right by the tunnel. Giannis came back out accompanied by Bucks staff. My mom spoke only Greek, and he said hello and waved to my family. We got another picture with him, which I have sitting on my dresser at home. The funniest part, though? He told my mom he did not remember her, but he remembered me. We still laugh and joke about that to this day. 
It has been almost eight years since then. The craziest part is his progression. No one seemed to think Giannis would ever become a starter, let alone the Most Improved Player, an All-Star, an MVP and Defensive Player of the Year. All while being the most humble athlete in the entire world? It makes it that much sweeter. 
For more Wisconsin Sports content, follow me on Twitter at @donchiarel and follow us @WiscoHeroics1 . To read more of our articles and keep up to date on the latest in Wisconsin sports, click here!